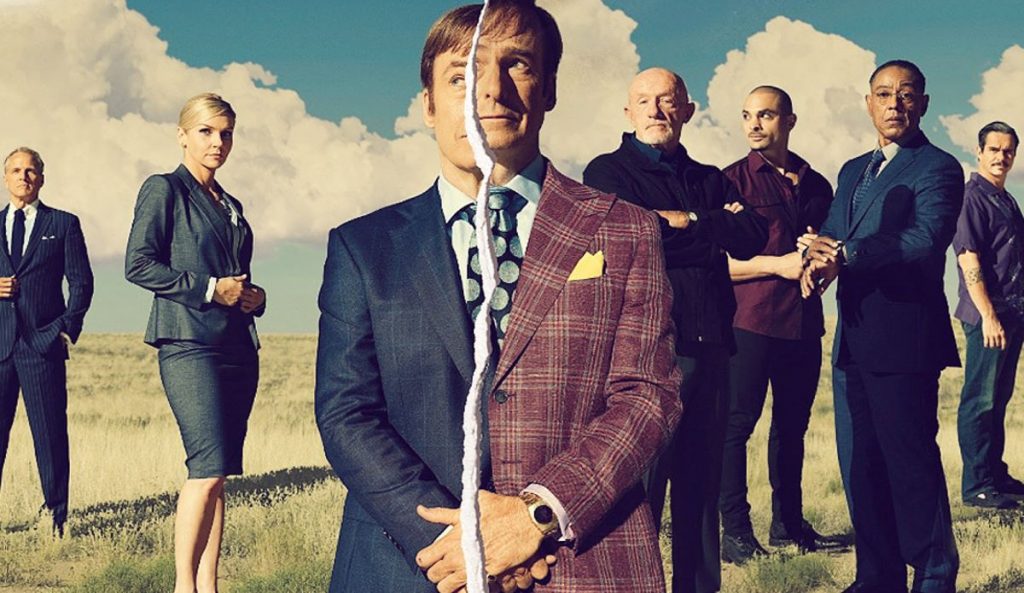 Earlier this year, at the start of AMC's virtual press day for Television Critics Association journalists, Bob Odenkirk opened the executive session by thanking critics for supporting the series.
It was always easy to endorse. Better Call Saul may be the best drama on television today, the last in a fine line of advertiser-supported cable dramas that include another series from the same production team, Breaking Bad, as well as AMC's Mad Men.
It is made by a classy group of people who have become great friends of the TCA, starting with co-creators Vince Gilligan and Peter Gould. They lead a very supportive group of actors judging by the last live TCA session for the series, held pre-pandemic in January of 2020. Read more from the cast and producers on that occasion here.
Since then, Odenkirck has faced some significant challenges. The 59-year-old suffered what he described as "a small heart attack" in New Mexico while shooting the sixth season of Better Call Saul, which premieres Monday night at 9/9Central on AMC. He returned to work last September.
Odenkirk said that he "got so much goodwill from everyone in the industry, so many kind thoughts and notes and mentions." It moved him, he said, and made him want to be a better person. "That's really where I'm at, is to try to live up to that, so thanks."
The final 13 episodes will roll out in two parts. The first seven episodes begin tonight, April 18. There will be a short break, with the final six premiering July 11.
It's been two years since the fifth season ended in April of 2020. Our hero, Jimmy McGill (Odenkirk) is close to transforming as lawyer Saul Goodman of Breaking Bad fame. We have followed him through the first 50 episodes from the cartel to the courthouse. The sixth season finds several characters in some pretty grim corners, including Jimmy's new bride Kim (Rhea Seehorn). Meanwhile, as it says in the AMC press notes, Mike (Jonathan Banks), Gus (Giancarlo Esposito), Nacho (Michael Mando) and Lalo (Tony Dalton) are "locked into a game of cat and mouse with mortal stakes."
Nacho, played by the Canadian in the cast, Montreal native Mando, may be the furthest up the creek. Follow this link to my interview with him conducted at the start of the fifth season.
Better Call Saul being a prequel, will the story finally catch up with Walter White and Jesse Pinkman from Breaking Bad? Rumour has it both Bryan Cranston and Aaron Paul will make appearances before Saul's final scenes.
Odenkirk says the sixth and final season is "another intense, surprising, very deeply human and complex story. And it's just going to be a great one. I've enjoyed shooting it and I can't wait for people to see it — I can't wait to see it myself."