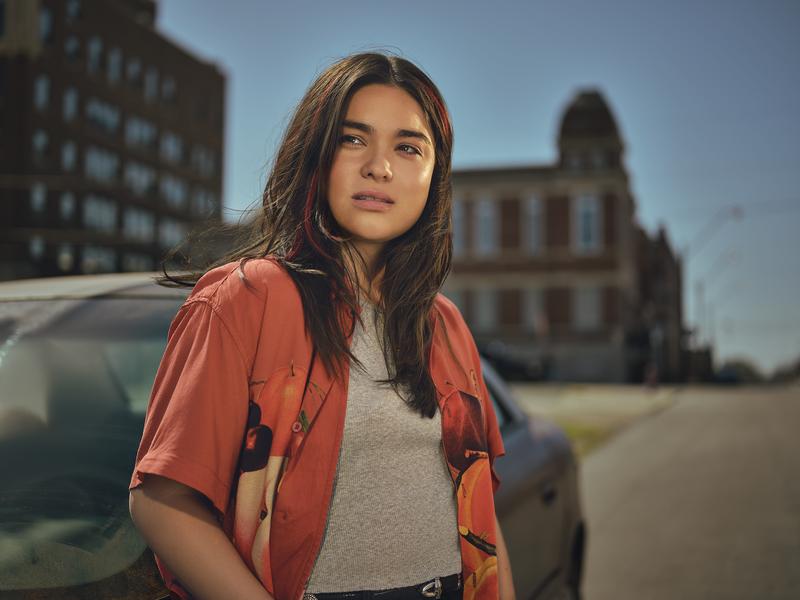 One of the most acclaimed series of 2021 returns for a second season: Reservation Dogs.
The FX Networks series returns Wednesday, Aug. 3 on Hulu in the US. It will premiere later in Canada on Disney+'s Star platform; the exact date is expected to be announced as early as next week.
As FX Networks publicity boss John Solberg — presiding over his 50th Television Critics Association session — informed reporters Tuesday, this is the first series where every writer, director, and series regular is Indigenous. The first season was featured on more than 80 critics' year‑end best list, won a Peabody Award, a Gotham Award, Independent Spirit Award, and an AFI Award. 
The series is set in Oklahoma, home of series creator and showrunner Sterlin Harjo. It follows the exploits of four Indigenous teenagers in rural Oklahoma who steal, rob and save in order to get to the promised land of California.
One key element that sets this series apart is that it is funny as Hell. There are hidden, Easter Egg jokes snuck into each episode, says Harjo, who suggests non-Native audiences follow the spirit character — a decades-old stereotype of a Native astride a horse — to find the funny.
"He's almost the guide, the Spirit guide, if you will, of the humor of the show," says Harjo. "He takes in someone that's not used to our humor and really makes it sort of digestible and familiar."
Some key cast members are Canadian, including two of the four teens: D'Pharaoh Woon-A-Tai (Bear Smallhill) and Devery Jacobs (Elora Danan).
"I think that Reservation Dogs' show has not only changed my career but also has changed my life as a person," said Jacobs on Tuesday's FX zoom call with reporters. The 28 year old actress, previously seen on Mohawk Girls, was born and raised in Quebec in Kahnawake, Mohawk territory, where her family still resides. Speaking to reporters from New York, she had to leave home to pursue her acting career, but says it is "really important for me to get back whenever I can, and to stay connected becausee it is so much of who I am."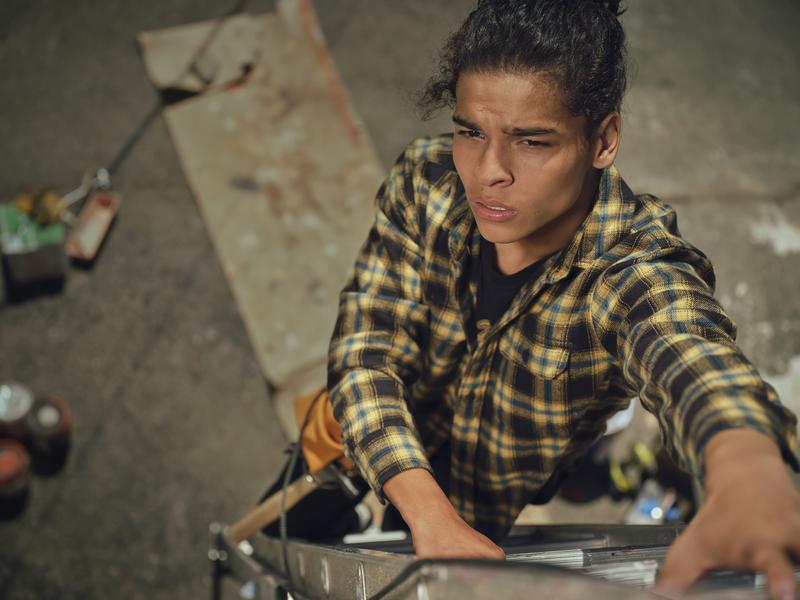 Devery was thrilled to also join the Reservation Dogs writers room in Season 2. She says she joined "all Indigenous folks from varying degrees of experience and people looking out for each other and making sure that we're all learning on the way so we can go on and get this experience and, like, learn the differences between typical writers' rooms versus, like, a Sterlin Harjo's writers' room.  It's been such an awesome experience and is one that I'll, like, treasure forever."
While Devery is from a reservation, Woon-A-Tai grew up in Toronto. "And to be honest," the 20-year-old told reporters, "I never thought I would actually leave the city.  I never thought I could be an actor, I mean, for both reasons.  One:  Because to be honest, I thought that was a thing you had to do in America ‑‑ in the United States.  I thought you had to move to the States to do that.  You know, I never knew that we had a humongous industry in Canada, and also, the fact that I've never seen any representation on the screen that looked like me.  So, it never even crossed my mind to be an actor."
Reservation Dogs also boasts an outstanding cast of veteran actors, including Gary Farmer ("Smoke Signals"), who plays Elora's Uncle "Brownie." Thee 69-year-old was born in Ohsweken, Ont., into the Cayuga Nation and Wolf Clan of the Haudenosaunee/Iroquois Confederacy.