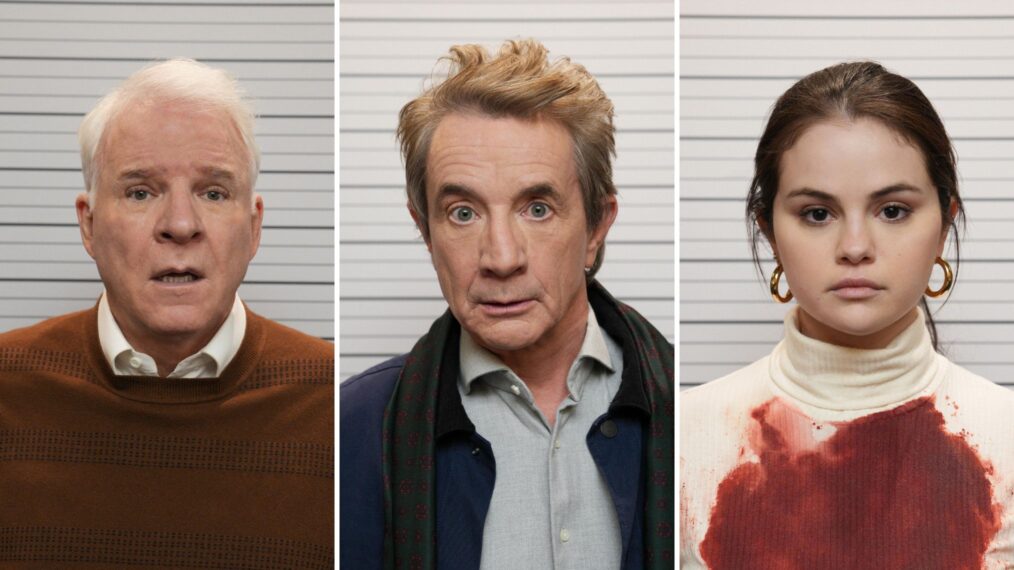 My current favourite TV show ends it's second season tonight: Only Murders in the Building (Hulu and Disney+ in Canada).
I'm thrilled a third season has already been ordered and hope it hurries back as fast as the second season did.
Here at the Brampton bunker, we watch every episode twice. Not because we missed anything (well, okay, I miss some details), but because the show is that good that you want to experience it twice. It's like Space Mountain at Disneyland — you hurry to get right back in line.
And when the little option window comes up asking if you want to skip the titles, I think to myself, are you nuts? The Emmy-winning opening score by Siddartha Khosla features a 40-piece orchestra. The illustrative, a bit Edward Gorey-like animation (by Elastic) is so well crafted (including Easter eggs) I can't get enough of it.
The biggest joy, however, in streaming this series is witnessing two incredibly talented performers — Steve Martin (as Charles-Haden Savage) and Martin Short (Oliver Putnam) — so fully immersed in such a delightful showcase this late in their careers. Martin just turned 77; Short is 72. They are constantly adding dimension to these characters in this compelling and well-crafted crime fiction, and yet never stop bringing the comedy gold.
Did you see Short on The Tonight Show this week? "James Thomas Fallon," he says to the host. "Your name screams out diversity." Short put on another late night talk show clinic. What a performance, both on the couch and in the Password sketch. The Hamilton, Ont.-native took the best-guest-ever baton from Robin Williams and just ran away with it.
Martin just hinted this series may be his last showbiz gig. May it run forever. His scenes opposite Shirley MacLaine last week was TV served on a cracker. Talk about two old pros. MacLaine, who plays Leonora/Rose Cooper, Charles's father's lover, is 88! The looks and the dialogue, even the costuming and camera angles — you did not want the scene to end.
Selina Gomez is right there, in step with these two masters, showing more range this season as Mabel Mora as she gets entangled in love twists while being a prime suspect. She even has me watching Selina & Chef.
Then there is Michael Rapaport (Detective Kreps), always watchable, in everybody's face (especially Mabel's). Even his narration coms at you like a fist.
The great Nathan Lane is so good as dip King Teddy Dimas. I'd watch an hour of outtakes of him and Short together.
Others duck in for a few scenes here and there. Earlier this season, Short's fellow SCTV legend Andrea Martin had the tiniest part, playing it super straight as Charles' long-time makeup artist. Please tell me Rick Moranis will be cameo-ing in Season 3.
The list of those ducking and in and out never ends: Jane Lynch, Amy Schumer, Mark Consuelos, and, of course, Tina Fey, who will be back in the thick of things as cutthroat podcast rival Cindy Canning in tonight's finale.
I may have to watch this finale three of four times. If you love television, there is no mystery: Only Murders in the Building is the show of the summer, fall, winter and spring.