Sometimes you get all kinds of time to interview somebody on a TV show. Other times, not so much.
One such shorter opportunity came up a few days ago with Charlie Hunnam, star of the new AppleTV+ adventure series Shantaram. The 12 episode drama stars Hunnam, a terrific English-born actor best known for his many seasons on the FX drama Sons of Anarchy. In this new project, he stars as Lin Ford, a convicted bank robber who broke out of an Australian prison in broad daylight and managed to sneak away to the slums of Bombay in India.
Soon after he's mugged and stripped of whatever cash he had and, worse, his (albeit fake) passport.
As his new best friend and guide Prabhu (Shubham Saraf) tells him before ferrying him off to safety, being a stranger in Bombay without money or a passport is a very bad thing indeed.
What follows is action, adventure and romance on a rich scale in a very bad place to be broke. Far from blending in and disappearing as planned, Lin keeps getting dragged into spotlights where his help is required. One of these exposures are sure to get him killed, thrown back in prison or both.
The lesson: it's not easy to hide and find redemption at the same time.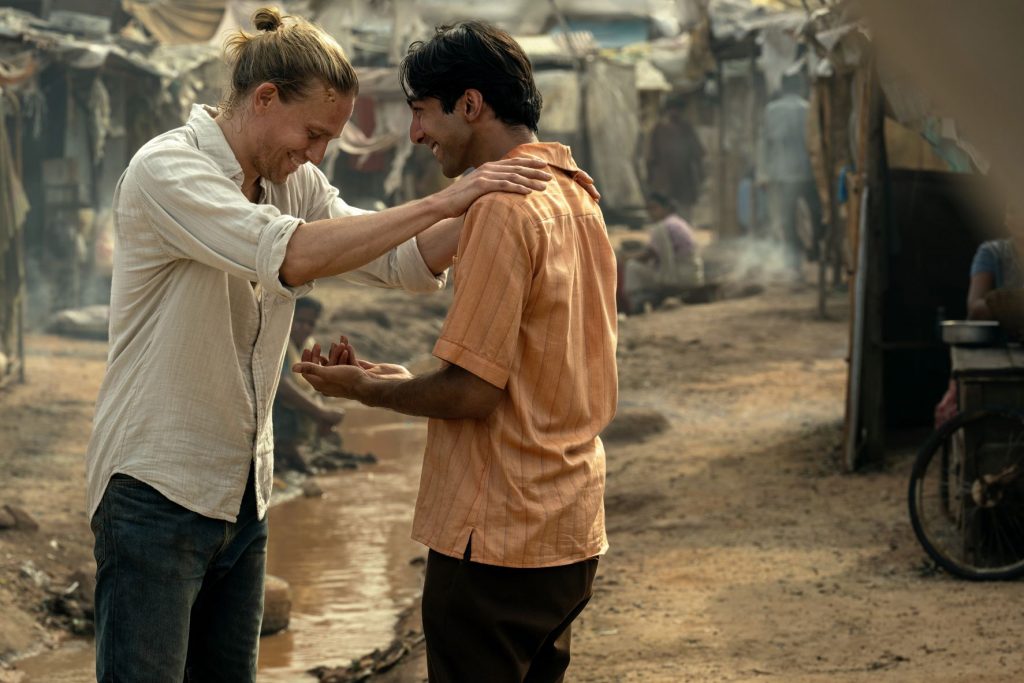 Shantaram is based on a 2013 bestseller written by Gregory David Roberts, who wrote of his own life-changing experiences, both criminal and profound. It was written, in fact, in prison, where it was torn up twice by a prison guard. Roberts, who did his time, later forgave the man, suggesting the revisions simply made the final book better. I've had editors I still haven't forgiven for simply being too heavy-handed.
The series took years to develop, with Johnny Depp at one time attached to play Lin Ford.
Fifteen years later, Hunnam signed on as both star and producer. He fought to make sure the project lived up to the book. "The aspiration was to adapt this source material and all its glory," he told me, making sure some of the existential philosophies that turn up in conversations between some very interesting characters remain part of the overall story.
As I wrote earlier, you don't always get to spend as much time as you like on an interview. As No. 1 on the call sheet, Hunnam's access was limited and divided up in different countries among many journalists on zoom calls and those soul-crushing red carpet sound bites.
I got ten minutes over zoom and, with Hunnam's help, pushed it to 11. You have to be mindful of other journalists in line who are also just trying to do their job. What I have found, however, is sometimes the tighter the time constraint, the more original the interview.
One time several years ago, back when I was working at the Toronto Sun, I waited with other reporters in a swank Yorkville hotel for my turn to speak with Bill Maher. He was promoting HBO's Real Time, and, as I was ushered into his suite, I was told my real time with Maher had been cut to five minutes.
Maher, who had no sympathy for my last-minute constraints, gave me six, but they were six minutes of gold. With smart, professional people, if you treat them with respect and make the effort to try and ask smart questions, you will get the story you may not have sought going in but it will be the story you need.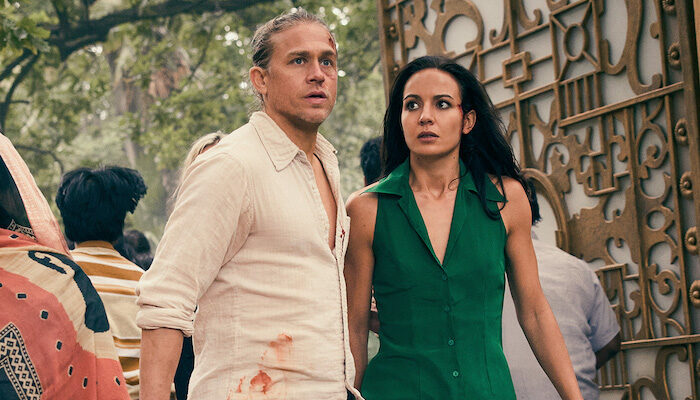 I was able to put six questions to Hunnam. Here was the sixth:
From what I understand, you shot much of this in Bangkok, Thailand, doubling for Bombay, India. The slum locations look authentic and visceral. This is a tough series, very physical. What was it like for you to shoot so long, far from home, over those conditions?
We started off shooting in India. We built into our production model the idea that we would shoot two episodes, go on hiatus, edit and see how we were doing. Apple had already given us the opportunity to shoot the full season, but we wanted to engineer this little pause just to make sure that we were on the right track.
During that pause, COVID happened and by the time we were ready to go back to shoot, we were no longer able to get back into India because all of India had been closed down due to [the Delta variant]. And so we now had to go and sort of recreate, you know, all of that magic or try to, in Thailand.
But the experience of being in India initially really, really informed the whole thing. It was just such so foreign and it just created that sense of adventure for I think everybody that was involved.
The biggest challenge ultimately actually was just the duration. We shot for nine-and-a-half months. That's a long time to be away from home. I'm in my forties now and you know, trying to put together a life and not just put all of my time and energy into my career.
It's an unpleasant experience I found trying to reintegrate into life after a nine-and-a-half months absence. It lay fallow, you know, and I find it very confronting to have to accept or reject the parameters of the life that I've created for myself. That no longer really feels mine. So it's funny, the role and the obstacles are actually doing the job but I always find the biggest obstacle is finishing it.
The first five episodes of Shantaram are streamable now on AppleTV+. You can link to the series directly through the JustWatch app below. Starting Monday, listen to the rest of my interview with Charlie Hunnam on the next episode of brioux.tv: the podcast — it won't take long!