Charlie Hunnam does not like to watch himself on screen, especially at film festivals.
The star of AppleTV+'s Shantaram was in Toronto recently to promote the 12-episode adventure drama. He did the red carpet and waved to the audience but ducked out of a screening at the Bell Lightbox Theatre. As you'll hear on the latest brioux.tv podcast, Hunnam has ditched public screenings ever since he attended a few for the 2016 feature "The Lost City of Z."
"I went into a New York screening and we left to a standing ovation," he told me. Almost immediately, the Oscar buzz began. "It was kind of silly but I got seduced by people's perception."
"Three days later, we went and did an enormous screening in London, and I left that screening in tears," he continued. "I realized that an audience on any given night can completely transform the experience of watching a film, particularly in the heightened screening experience. I just don't need that in my life, Bill."
The 42-year-old former Sons of Anarchy star should have stuck around for the Shantaram screening. It has been well received by audiences and critics.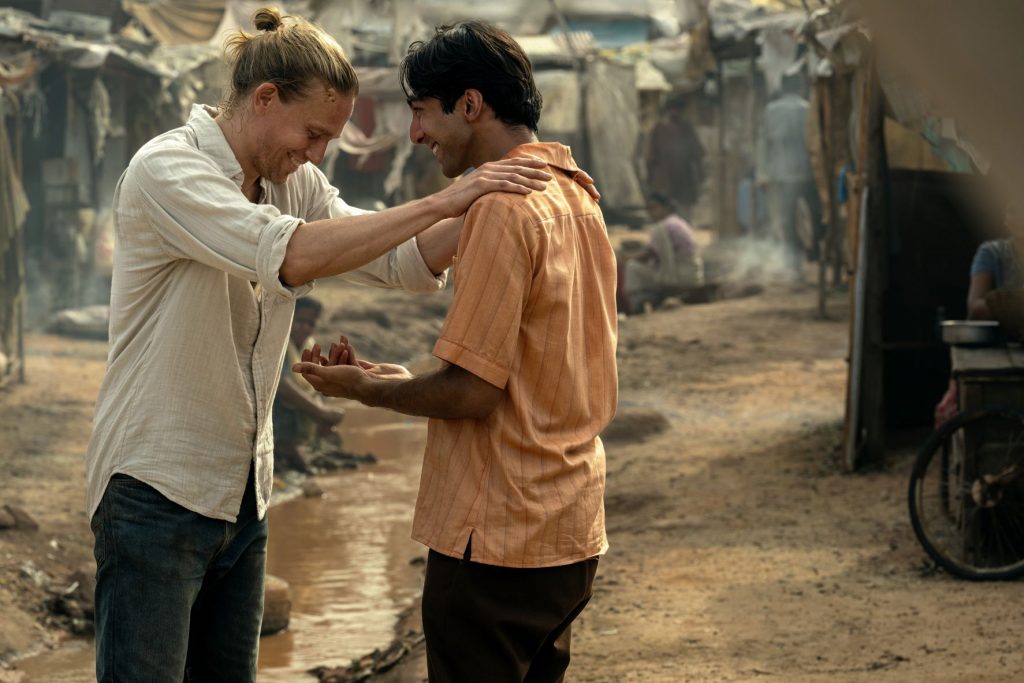 Hunnam is also a producer on the series, which is based on  the semi-autobiographical international bestseller by Gregory David Roberts. Roberts broke out of an Australian prison and disappeared for several years in Bombay. Hunnam wanted to make sure the 12-episode drama captured every nuance of Roberts' book.
I spoke with Hunnam via a one-on-one zoom call and enjoyed out conversation. He gives thoughtful, original answers as you'll hear on this podcast. I wish I had had more time with him, but that's how these press deals work. Other reporters were waiting their turn to speak with the actor, whose credits extend back to his teen years on Queer as Folk and Undeclared.
To bring this episode past thee half-hour mark, it includes a review of the series plus a story or two on the merits of saying yes to short interviews, including that time I was given five minutes to speak with Bill Maher. He gave me six and it was all gold!
You can listen to Charlie now by clicking on the blue and white arrow above, which will link you directly to the episode.