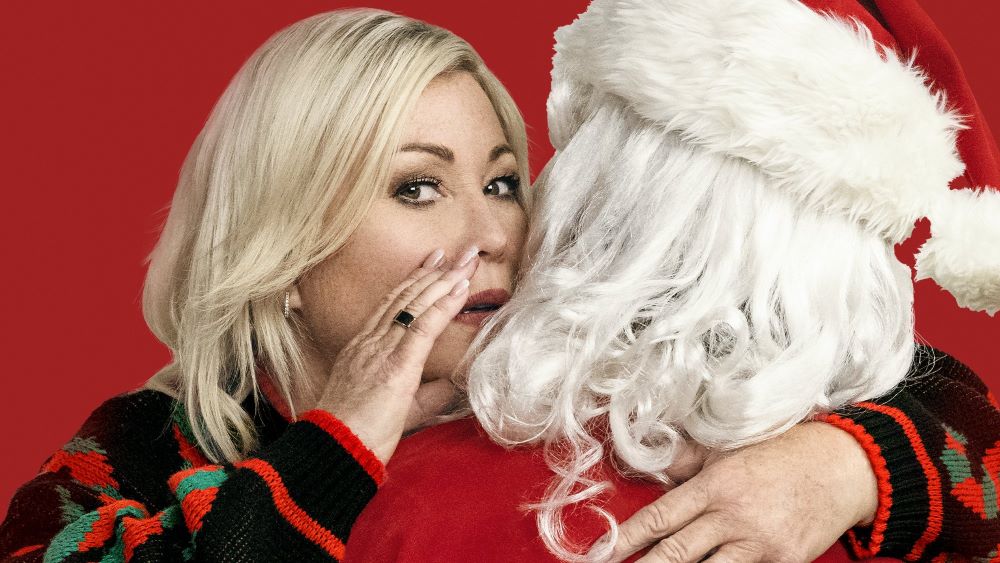 December means holiday viewing and all kinds of goodies — including a free preview window on one of our sponsors: Hollywood Suite. Check them out, and check back often to this December calendar page which, like every month, will be updated often.
UPDATED Dec. 21.
THURS/DEC. 1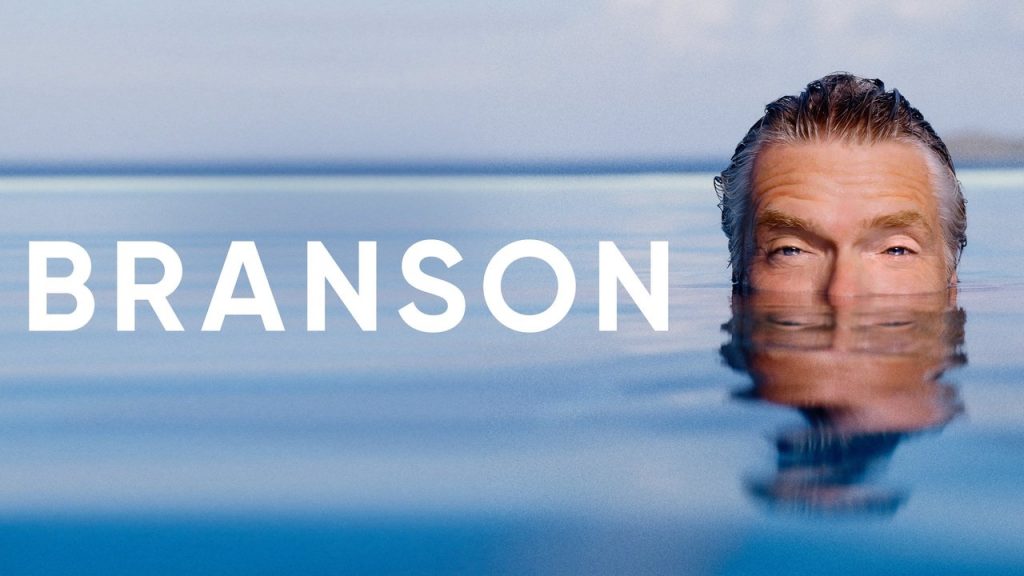 Branson (HBO; Crave). Virgin founder Richard Branson takes time out from rocketing to Mars to sit for a four-part docuseries.
CMA Country Christmas (ABC; Hulu; Disney+). Filmed at the Steel Mill in Nashville, Tennessee, with host host Carly Pearce and performances by Maren Morris, Scotty McCreery, Old Dominion, Steven Curtis Chapman, The War and Treaty, and Molly Tuttle.
Dolly Parton's Mountain Magic Christmas (NBC). Dolly gets visited by three wise men from the mountain along with headliners Miley Cyrus, Billy Ray Cyrus, Jimmy Fallon, Willie Nelson and Ana Gasteyer.
A Hollywood Christmas (HBO Max; Crave). This is an attempt to shake up the usual Christmas movie formula by goofing on all the tropes. Jessika Van plays an up-and-coming Christmas movie director who has to put up with a network executive (Josh Swickard) who is all over the set of her latest film. As her assistant (Anissa Borrego) points out, she's not just making a holidayt movie, she's living in one. There's also a wayward dog.
Returning: Sort Of (HBOMax); Gossip Girl (Crave).
FRI/DEC. 2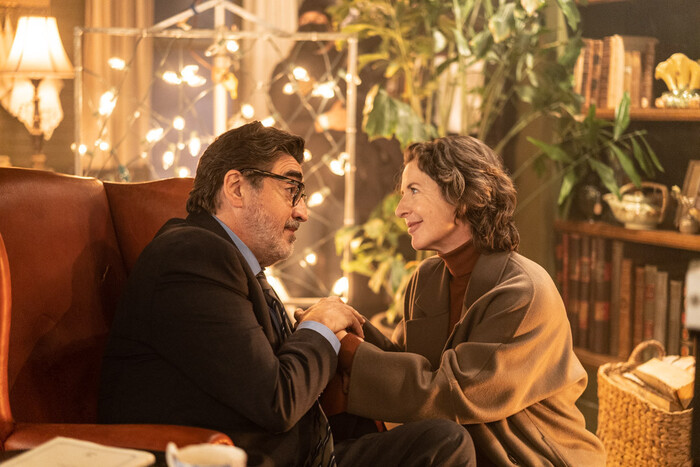 Three Pines (Prime Video). One of several Canadian originals announced earlier, this series stars Alfred Molina as Chief Inspector Armand Gamache in a Québec-set crime drama adapted from Louise Penny's mystery novel series. Also starring are Rossif Sutherland, Elle-Máijá Tailfeathers, and Sarah Booth.
The Great American Baking Show (Roku). Ellie Kemper and Zach Cherry host.
Lady Chatterley's Lover (Netflix). Emma Corrin from The Crown plays the title character in this latest adaptation of the DH Lawrence novel. Jack O'Connell plays the naughty gamekeeper.
Riches (Prime Video). This six-episode British-African drama begins with a will being read igniting a family fight over a fortune.
Scrooge: A Christmas Carol (Netflix). Yet another new, animated, re-telling of the Charles Dickens' classic. Features the voices of Luke Evans, Olivia Colman, and Jessie Buckley, plus lots of singing.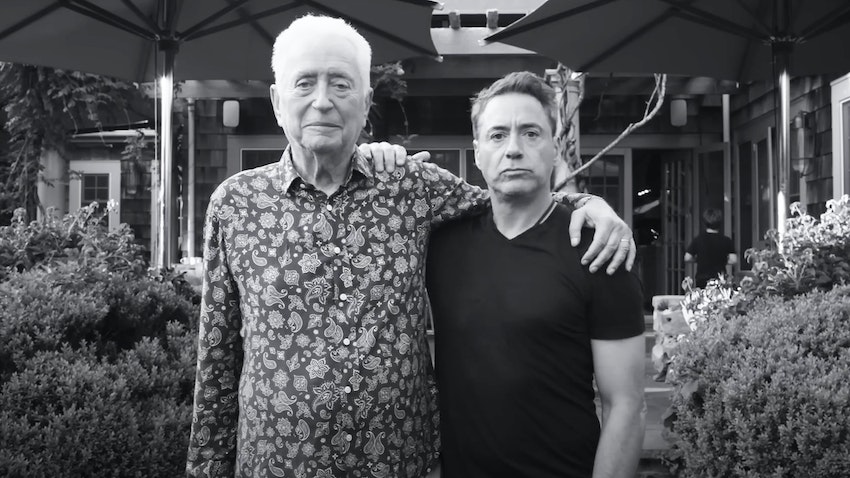 Sr. (Netflix). Poignant documentary about Robert Downey Jr.'s dad, who was briefly a maverick filmmaker, and their complex relationship. Keep the hankies handy. Directed by Chris Smith.
Returning: Slow Horses (AppleTV+)
SAT/DEC. 3
The Original Santa Claus Parade (CTV). The 118th annual parade features Melissa Grelo, Kelsey McEwan and Tyrone Edwards as hosts. John Legend is among the international stars showcased over the 90-minute broadcast.
SUN/DEC. 4
Fit for Christmas (CBS).
George & Tammy (Showtime; Crave). A six-episode miniseries about country music legends George Jones and Tammy Wynette, who are played by Michael Shannon and Jessica Chastain. Directed by John Hillcoat. Also stars Steve Zahn, Walton Goggins and Kelly McCormack.
MON/DEC.5
Returning: His Dark Materials (HBO, Crave). The third and final season.
TUES/DEC. 6
2022 People's Choice Awards (NBC). The People have Chosen — not to watch any more award shows.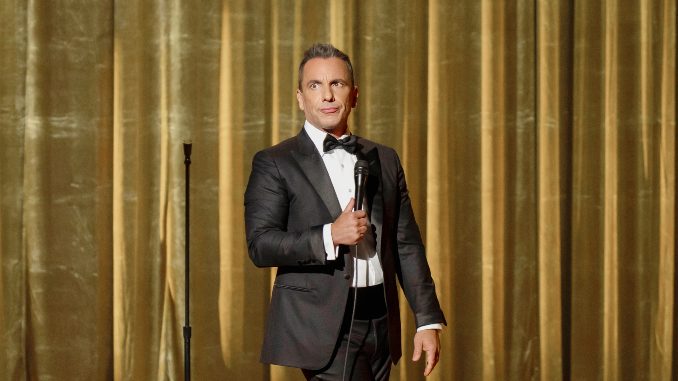 Sebastian Maniscalco: Is It Me? (Netflix). The latest stand-up comedian special from the Italian-American comedian who charges way too much to see him in person.
WED/DEC. 7
Connect (Hulu). This six-part series from Korea, adapted from a web toon, is about a bad guy who hunts down another bad guy who stole one of his eyes. Finally, the pupil has become the master!
Greatest Holiday Commercials Countdown 2022 (The CW). Features commercials plus more commercials.
THURS/DEC. 8
Harry & Meghan (Netflix). The six episode documentary series allowed Meghan Markle and Harry Windsor to whinge about the royal daddy and cash a very large cheque. Three episodes premiere this week and three the following Thursday.
FRI/DEC. 9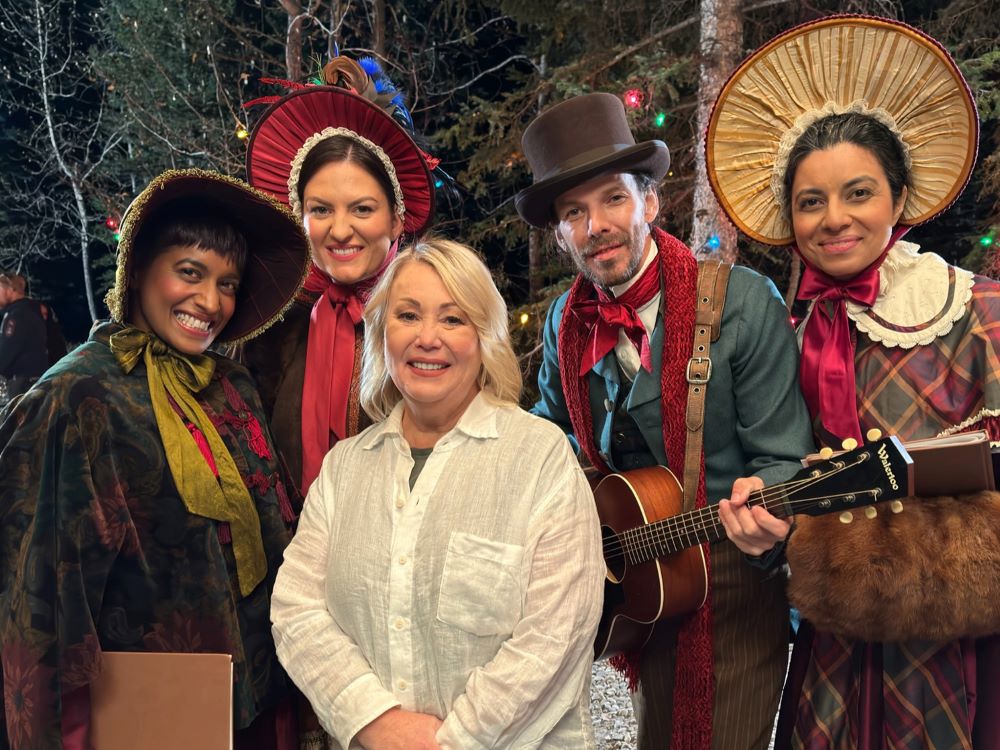 Jann: Alone for the Holidays (CTV). Even though her series quietly disappeared a year or so ago Jann is miraculously back and in back-to-back Christmas episodes with her sitcom cast, including her assistant Trey (Tenaj Williams). Features guest appearances by Michael Bublé and Bryan Adams.
Night at the Museum: Kahmunrah Rises Again (Disney+). Remember those museum movies with Ben Stiller and Robin Williams? This is an animated spinoff featuring the voices of Joshua Bassett, Jamie Demetriou, Alice Isaaz, Gillian Jacobs, Joseph Kamal, Thomas Lennon, Zachary Levi, Akmal Saleh, Kieran Sequoia, Jack Whitehall, Bowen Yang, and Steve Zahn.
Emancipation (AppleTV+). Remember Will Smith? He's back playing a man who escaped from slavery in Louisiana back in the Civil War era. The film is based on a disturbing but ultimately liberating photo known as "The Scourged Back" which first appeared in Harper's Weekly. Also in Emancipation: Ben Foster, Charmaine Bingwa, Gilbert Owuor, Mustafa Shakir, Steven Ogg, Grant Harvey, Ronnie Gene Bivens, Jayson Warner Smith, Jabbar Lewis, Michael Luwoye, Aaron Moten and Imani Pullum.
Guillermo Del Toro's Pinocchio (Netflix). A stop-motion animated feature based on the original Pinocchio tales. Features the voices of Ewan McGregor (as Jiminy Crickett), Gregory Mann, Christoph Waltz, David Bradley, Tilda Swinton, Finn Wolfhard, Ron Perlman, Tim Blake Nelson, and Cate Blanchett. Also in theatres.
SAT/DEC. 10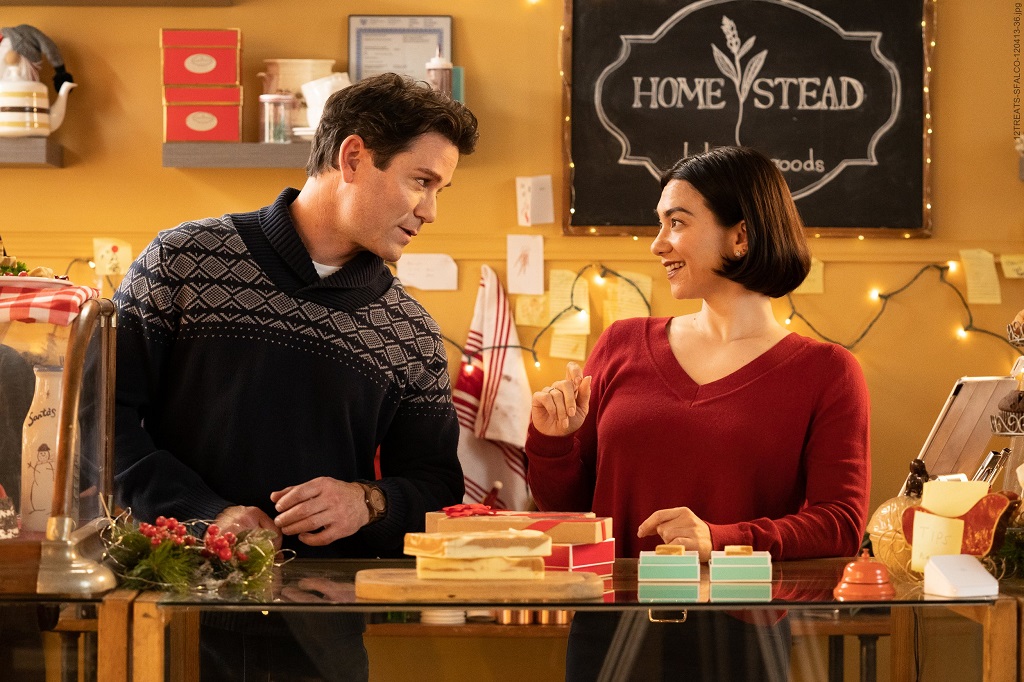 Baking All the Way (Super Channel House & Home). A celebrity chef (Cory Lee) searches for the perfect gingerbread cookie recipe. She finds it in a bakery in a picturesque small town. The owner of the store (Yannick Bisson), however, will not part with the family recipe. Add a pinch of Colin Mochrie, Deb McGrath and Jayne Eastwood and you have the perfect recipe for a feel-good holiday romance. Directed by Bisson and featuring his real-life daughter Mikaela Bisson in a small role as a local news segment producer.
Returning: Little America (AppleTV+). Season Two.
SUN/DEC. 11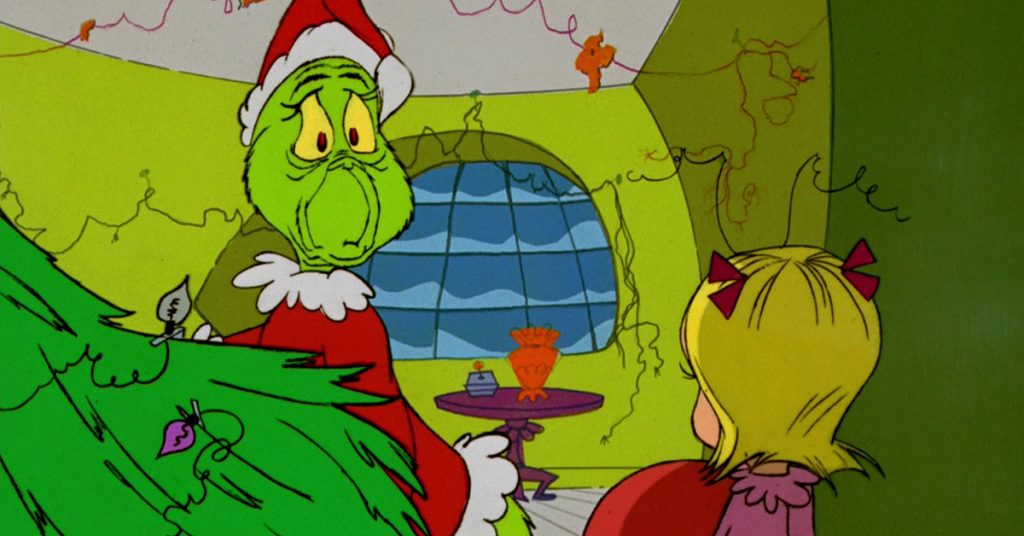 Dr. Seuss' How The Grinch Stole Christmas (CBC). The 1966 holiday classic, directed by Chuck Jones and voiced by Boris Karloff.
Rudolph the Red-nosed Reindeer (CBC) The 1964 stop-motion gem from Rankin-Bass, featuring a cast full of Toronto radio voices.
National Christmas Tree Lighting: Celebrating 100 Years (CBS).
MON/DEC. 12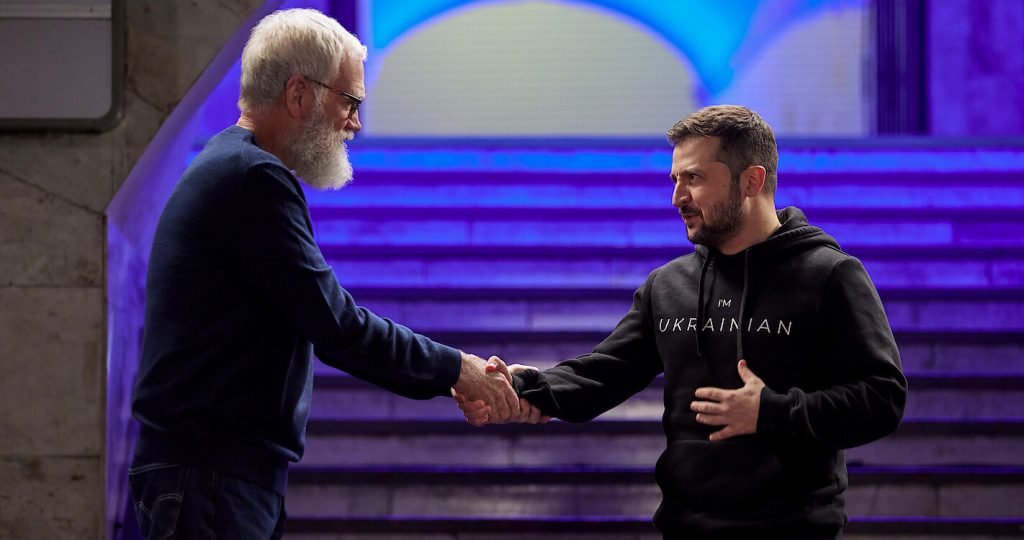 My Next Guest Needs No Introduction with David Letterman (Netflix). Letterman traveled to war-torn Kyiv in October to interview Ukranian president Volodymyr Zelenskyy in front of a small audience.
American Masters: The Adventures of Saul Bellow (PBS). Philip Roth, Salman Rushdie and many others discuss Saul Bellow, a Quebec-born, American writer who some argue transformed 20th century literature. Bellow won both the Pulitzer and the Nobel Prize for literature and was known for confronting social issues, including materialism. He was not shy about criticizing American politics and society.
Baking It (NBC). A one-off celebrity baking competition featuring Kristen Bell, JB Smoove, Fred Armisen and Nicole Richie.
The Checkup with Dr. David Agus (Paramount+). A-List celebrities go to the doctor in this six-part docuseries. Big names, too, such as Oprah, Howie Mandel, Jane Fonda, Amy Schumer, Lily Tomlin, Nick Cannon, Maria Shriver and Ashton Kutcher. Did you know, for example, that Kutcher has a twin brother who had a heart transplant? Begins with three episodes then call me in the morning.
Baking It: Maya Rudolph & Amy Poehler's Celebrity Holiday Special (NBC). They did this last year, so they're back at it again: Fred Armisen, Kristen Bell, Nicole Richie & JB Smoove join this friendly competition to "cele-bake" the holidays and raise some dough for their favorite charities.
TUES/DEC. 13
Kindred (Hulu; Disney+). Based on Octavia Butler's novel, this eight-episode FX series puts a black writer's life in peril as she is shuttled back-and-forth in time to the home of her ancestors — a 19th century plantation.
Sampled (Paramount+). This six-episode travel documentary follows international musicians as they embark on world tours. Berlin, Monterrey, Amsterdam, London, Medellin and Tokyo are all explored.
WED/DEC. 14
Masters of Illusion: Christmas Magic (The CW).
National Treasure: Edge of History (Disney+). Spun off from the National History film franchise, this 10-episode series is all about Jess (Lisette Alexis), who seeks to save a lost treasure. Justin Bartha and Harvey Keitel show up from the films. Also starring Catherine Zeta-Jones, Jordan Rodrigues, Jake Austin Walker, and Zuri Reed. Mira Nair (Monsoon Wedding) directs.
THURS/DEC. 15
Cross Country Cake Off (CTV). Mary Berg and Andrew Han Judge holiday-themed cakes from Bakers across Canada. Series yields four servings.
Beauty and the Beast: a 30th Celebration (ABC; CBC). I think I saw this animated Disney feature eleventy-million times when my kids were young. This anniversary special features clips from the original plus new musical performances from H.E.R. (singing Belle's parts), Josh Groban (Beast), David Alan Grier, Martin Short, Shania Twain, and ageless Rita Moreno.
Who Killed Santa? A Murderville Mystery (Netflix). This is spun off from that largely improvised Murderville thing Will Arnett did earlier. He's back as hapless detective Terry Seattle and he's joined by his Smartless pal Jason Bateman. A mall Santa is murdered. Does Maya Rudolph have anything to do with it?
FRI/DEC. 16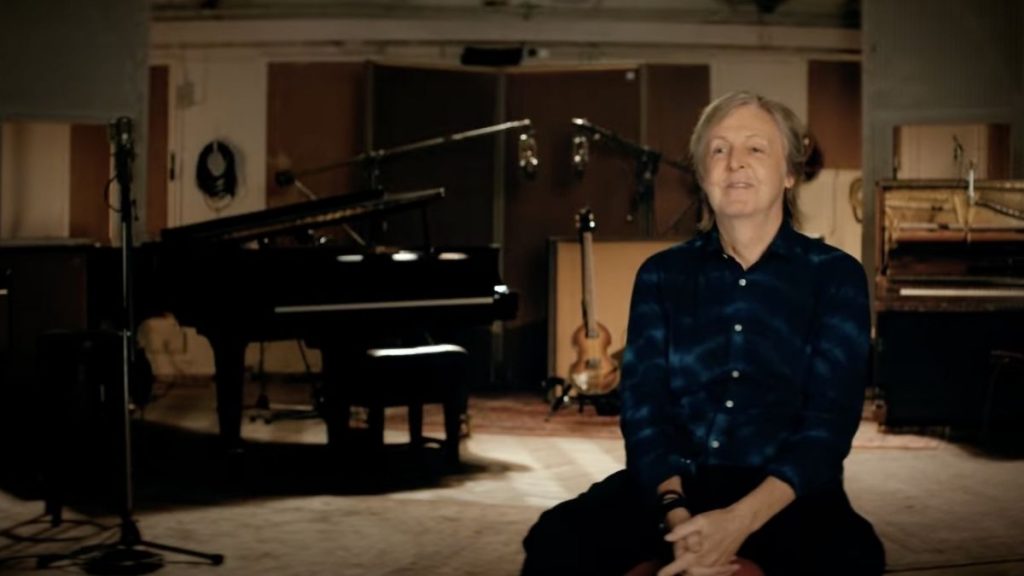 If These Walls Could Sing (Disney+). Director Mary McCartney looks at the history of Abbey Road Studios, a place where her dad and his pals once worked. Paul McCartney, Elton John, Cliff Richards, David Gilmour, John Williams and George Lucas all chime in.
The 90th Annual Hollywood Christmas Parade (The CW).
Dr. Pimple Popper: With Every Cyst-mas Card I Write (TLC). Erupting with joy for the season. Mind the egg nog.
SNL Christmas Special (NBC; Global).
MON/DEC. 19
"National Lampoon's Christmas Vacation" (CBC)
TUES/DEC. 20
Mariah Carey: Merry Christmas to All! (CBS). A two-hour concert special featuring the "Queen of Christmas." Filmed at New York's Madison Square Garden.
"A Christmas Story" (CBC). The 1983 classic, directed by Bob Clack.
WED/DEC. 21
"Christmas in Connecticut" (TCM). This 1947 black and white Warner Bros. feature has become a holiday favourite in recent years. Barbara Stanwyck is the main reason why. She plays Elizabeth Lane, positioned as a Martha Stewart-like happy homemaker. Trouble is, she can't make toast. Sydney Greenstreet gets to demonstrate a flair for comedy as her publisher. Another "Casablanca" alumni, S.Z. Sakall, steal's scenes as the household's true chef. Also stars Dennis Morgan, Reginald Gardiner and Dick Elliott, all in fine form.
Returning: Emily in Paris (Netflix); Jack Ryan (Prime Video).
THURS/DEC. 22
"It Happened on 5th Avenue" (1947) The great character actors of the '40s elevate what might otherwise be seen today as "sentimental hogwash," to quote Mr. Potter. For example: VIctor Moore in this picture plays a hobo who camps out in a fancy New York mansion every winter when the wealthy owners go south. Don DeFore, who later played "Mr. B" on Hazel, plays an army vet looking for a place to squat. Charlie Ruggles is terrific as the wealthy owner of the dump. Look also for a very young and handsome future Gilligan's Island skipper, Alan Hale Jr.
"The Man Who Came to Dinner" (TCM). Monty Woolley, in the first of his Christmas movie evergreens appearances, plays a thinly-disguised version of critic Alexander Woollcott in this 1941 black and white gem. Bette Davis, in a rare supporting role as the great man's secretary, is a bonus and so is Ann Sheridan as a Hollywood tramp. Character actors Mary Wilkes, Billie Burke and Grant Mitchell all shine, but Jimmy Durante as banjo is no substitute for the the guy who inspired the character — Harp Marx.
"A Christmas Carol" (CBC). The public broadcaster keeps showing the horribly colourized version of this black and white classic, starring Alastair Sim. Avoid at all costs.
FRI/DEC. 23
"Remember the Night" (TCM). The late, great TV Guide Canada movie buff Harry Purvis always considered Fred MacMurray to be one of the silver screen's finest actors. The future TV dad co-stars in this 1940 drama in a very sympathetic role in his first teaming with Barbara Stanwyck. This film veers as dark as the low moments of "It's Wonderful Life" and features a lovely supporting performance from an actress who shines as a mom in both of these holiday classics: Beulah Bondi. Look for the hilariously uncomplicated border crossing scene into Canada. Those were the days.
2022: Back That Year Up (Peacock). Kevin Hart and Keenan Thompson take a comedic look back at the year that was.
SAT/DEC. 24
"White Christmas" (CBC). This Bing Crosby-Danny Kaye favourite features beautiful technicolour but has not aged particularly well over the years. Followed by a repeat of "Scrooge," the horribly crayonized defacing of the Charlies Dickens' classic.
"The Bishop's Wife" (TCM). Cary Grant and David Niven switched roles on this black and white 1947 gem and thank goodness. Only a charm god such as Grant could have gotten away with playing an angel who is basically constantly hitting on the wife of a bishop! Loretta Young plays the lady in question with Monty Woolley — who made "The Man Who Came to Dinner" the same year — charming in support. Look for another xmas movie immortal — Bobby Anderson (he plays young George Bailey in "It's a Wonderful Life") — as a snowball thrower.
"It's a Wonderful Life" (NBC; CTV). Every time this movie airs, an angel gets its wings.
SUN/DEC. 25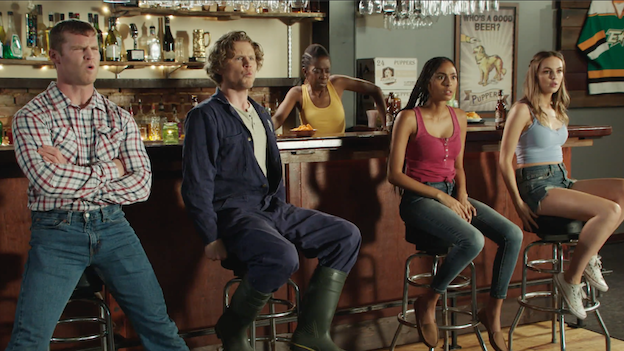 Letterkenny (Crave; a day later on the 26th on Hulu). Pitter patter get at 'er as six new Season 11 episodes drop Christmas Day. On tap: the small town contends with the best chip flavours, lost dogs, an influencer invasion, Skid business, a mystery at the Church Bake Sale, unwanted guests at beer league, and the Degens stirring up trouble. And that's just for starters.
Coronation Street at Christmas (CBC). AIrs early at 11 am. Followed by…
The King's Christmas Message (CBC). The what?? Ye gads no. Please get them off our money.
MON/DEC. 26
Son of a Critch: Season 1 Marathon (CBC). Last season's No. 1 Canadian comedy gets a holiday rerunning just in time for fans to welcome the second season premiere January 3.
TUES/DEC. 27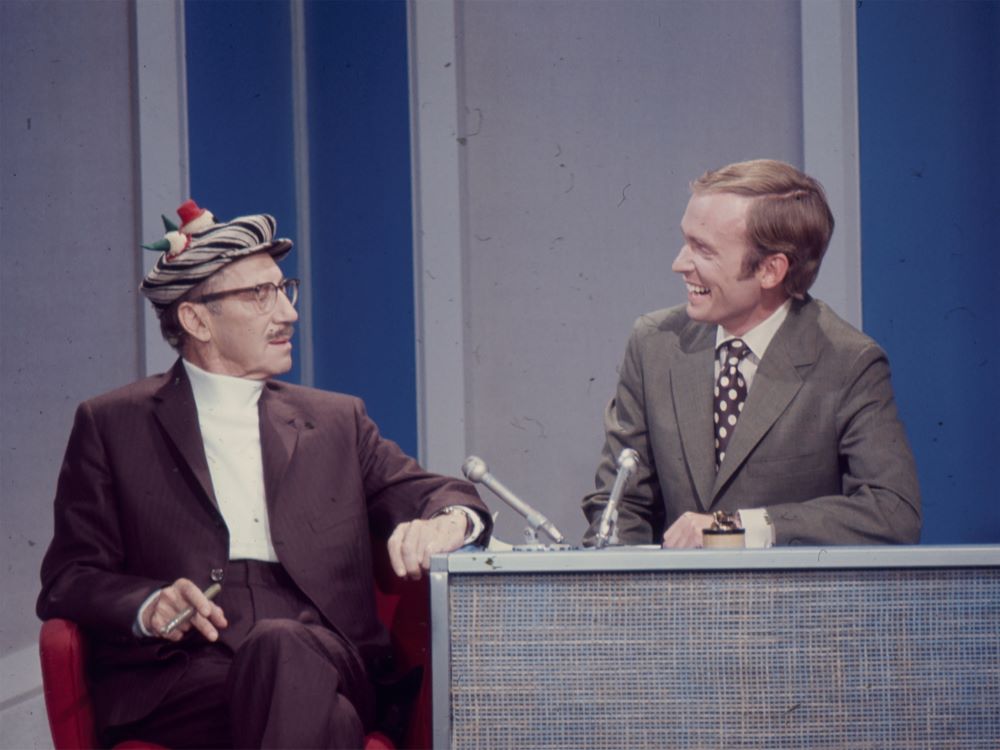 American Masters "Groucho & Cavett" (PBS). TV talk show legend Dick Cavett looks back at his friendship with his comedy hero Groucho Marx, who took some of his final comedy curtain calls on the New York stage of The Dick Cavett Show. Plenty of clips, some featuring Woody Allen, Truman Capote, Dan Rowan and others. For more, please listen to my exclusive brioux.tv: the podcast episode with Cavett, which you can find here.
Ice Breaker: The '72 Summit Series (Super Channel Fuse). Yes, another look back 50 years to the historic Canada-U.S.S.R. hockey summit series. This one is based in part on former diplomat Gary J. Smith's behind-the-scenes book "Ice War Diplomat: Hockey Meets Cold War Politics at the 1972 Summit Series. Among the commentators: Wayne Gretzky, Ron MacLean, Margaret Trudeau and Terry Mosher (aka Montreal editorial cartoonist Aislin). From filmmaker Robbie Hart. For more on this, listen to my conversation with Ice-Breaker director Robbie Hart, which you can find here.
The 45th Kennedy Center Honors (CBS). George Clooney, Amy Grant, Gladys Knight, U2 and Tania Leon are being saluted.
SAT/DEC. 31
Dick Clark's New Year's Rockin' Eve with Ryan Seacrest 2023 (ABC). Duran Duran will take the stage for this 50th edition of this annual TV party. They will perform a medley of classics (so, I guess, cover tunes). Also performing are New Edition, j-hope and Jax. Live from Times Square, with Jessie James Decker joining Seacrest as Powerball co-host. The show will also take viewers to Disneyland, where Ciara, Fitz & The Tantrums, Maddie &Tae, Shaggy, Ben Platt, Aly & AJ, Halle Bailey, Tomorrow x Together, Bailey Zimmerman and Lauren Spencer Smith will perform.
Miley's New Year's Eve Party (NBC). What part of her wardrobe will malfunction this year? Co-hosted by Dolly Parton.
New Year's Eve Live: Nashville's Big Bash (CBS). Yee-hah.
Lizzo: Live in Concert (HBO Max; Crave). The Grammy-winning flutist welcomes special guests Cardi B, SZA and Missy Elliott. Filmed earlier this month at a live concert in California.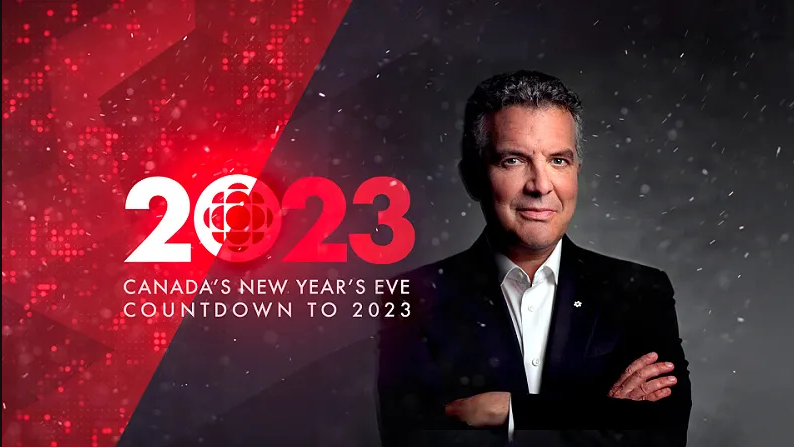 Canada's New Year's Eve: Countdown to 2023 (CBC, CBC Gem). Rick Mercer is back headlining another coast-to-coast countdown featuring musical performances from Devon Cole, JJ Wilde and OKAY TK from Halifax, NS; Vincent Vallières from Quebec City, QC; Chad Price, Kardinal Offishall, and Savannah Ré from The Blue Mountains, ON; James Barker Band from Saskatoon, SK and Leela Gilday from Aurora Village, NWT. All this plus fireworks!