This ain't your parents CBC.
That seemed to be the message Wednesday in Toronto as Canada's public broadcaster hosted an industry event they called "CBC Live at Massey Hall." The hour-long stage presentation was youthful and vibrant, showcasing a Millennial-and-under vibe that made it seem more like a re-launch of Vice than a traditional broadcaster's upfront.
All media companies on both sides of the border seem to be struggling to re-define themselves at the moment. If your brand skews older, as CBC's has for many years, there is some urgency to figure out how to market yourself to a generation of viewers who, many of them, are not so much cord cutters as cord nevers.
The well-rehearsed CBC pep rally, therefore, seemed more geared to sway viewers away, not so much from CTV, Rogers or Global, but from Tik Tok or new rivals such as Pluto TV, the FAST (Free Ad-supported Streaming Television) channel which has partnered with Corus and is launching in Canada this week.
CBC is moving, therefore, to a new address. "We have to be there, if we want a younger audience — which is increasingly what Canada is, a population of younger people," CBC's Executive Vice-President Barbara Williams told me after the presentation.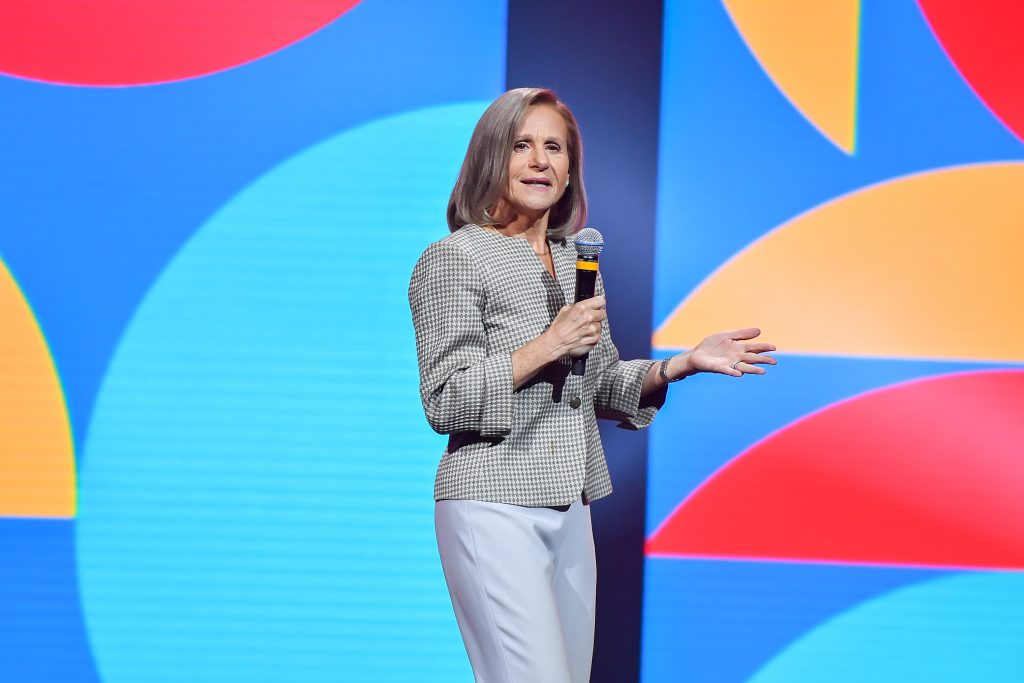 "Not to be dismissive of those that are older — I'm one of them," says Williams, who points out that there are still many who wish to consume their content "on that traditional platform called television."
What has to be recognized, however, she continued, is "that's just not where the game is being played anymore." It is being played not so much between traditional privately-owned rivals such as CTV and Global, where audience numbers are also down, or even just on new subscriber-based streamers, but also on YouTube and Tik Tok.
Therefore, says Williams, it is important for younger viewers "to understand that their public broadcaster has something for them. We need to be where they are, not expect them to come and find us on something they don't even know how to turn on anymore."
CBC's millennial makeover was most-clearly articulated Wednesday with the announcement that two new young hosts have been chosen to succeed Dr. David Suzuki as the face of one of Canadian TV's oldest TV franchises, The Nature of Things. They are Anthony Morgan, a molecular scientist originally from Brampton, Ont., and Sarika Cullis-Suzuki, a marine biologist and daughter of David Suzuki who has presented episodes of the series in the past. Both will premiere as hosts when The Nature of Things, which launched 63 years ago in 1960, returns to CBC in January.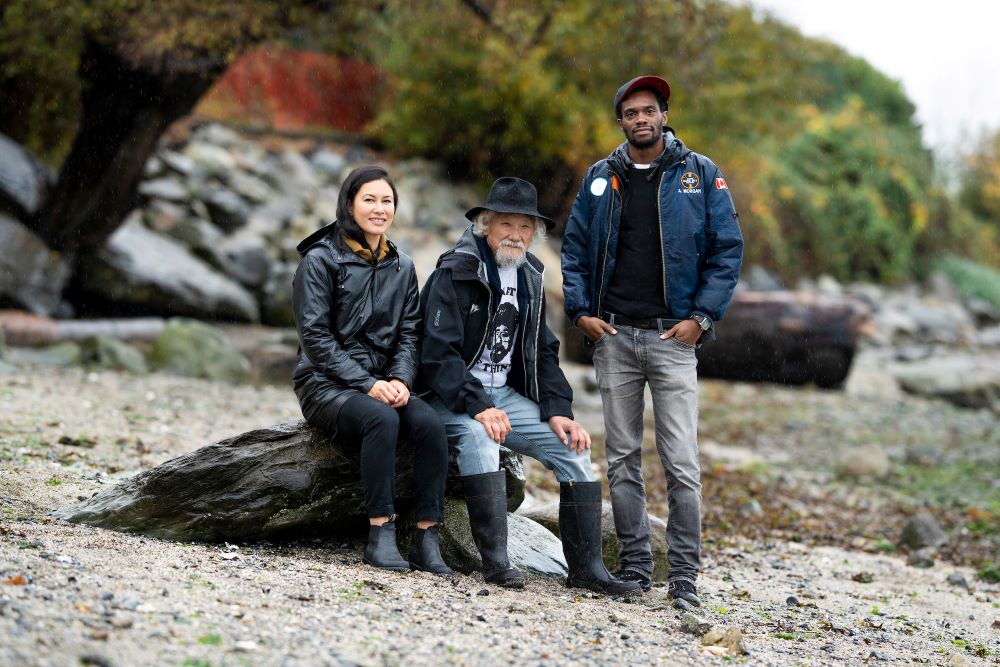 As Williams said after the session, this is no time for the network to jettison a series which deals with the environment and conservation, issues of immediate concern to younger generations. At the stage presentation, clips were shown of Suzuki smoking cigars in a bathtub and happy to be handing off the series to the next generation or environmentalists.
Another sign of the times was CBC's launch of CBC News Explore, a free-streaming, ad supported channel that looks to take a more street-level, Vice-like approach to news coverage in Canada. Andrew Chang appeared on stage, not in his suit and tie from his days co-anchoring The National but in a simple T-shirt. He will host the daily half-hour news series About That.
What is About That about? The idea behind that show, and the whole channel, explained Williams, was not just to sway viewers with more "breaking news" a la CNN coverage but to provide context, on-demand, behind the top stories. If you watch a traditional supper hour newscast, such as, say, The CBS Evening News with Nora O'Donnell, it is a rather breathtaking charge through the headlines. Viewers can watch and get the gist of what is happening (between the Ozempic ads), but might not really grasp why or how. CBC hopes About That provides context Gen X and Z viewers apparently crave.
There were other signs of change at the CBC event. The CBC's decades-old "exploding pizza" logo has been redesigned. It looks more as if the ingredients of the pizza have now been stacked and are ready to assemble, with pepperonis, ham, pineapple and cheese bits all on top of one another. Hawaiian pizza slices should have been served at Massey Hall Wednesday just to drive this idea home (and so I could drive pizza back to Brampton).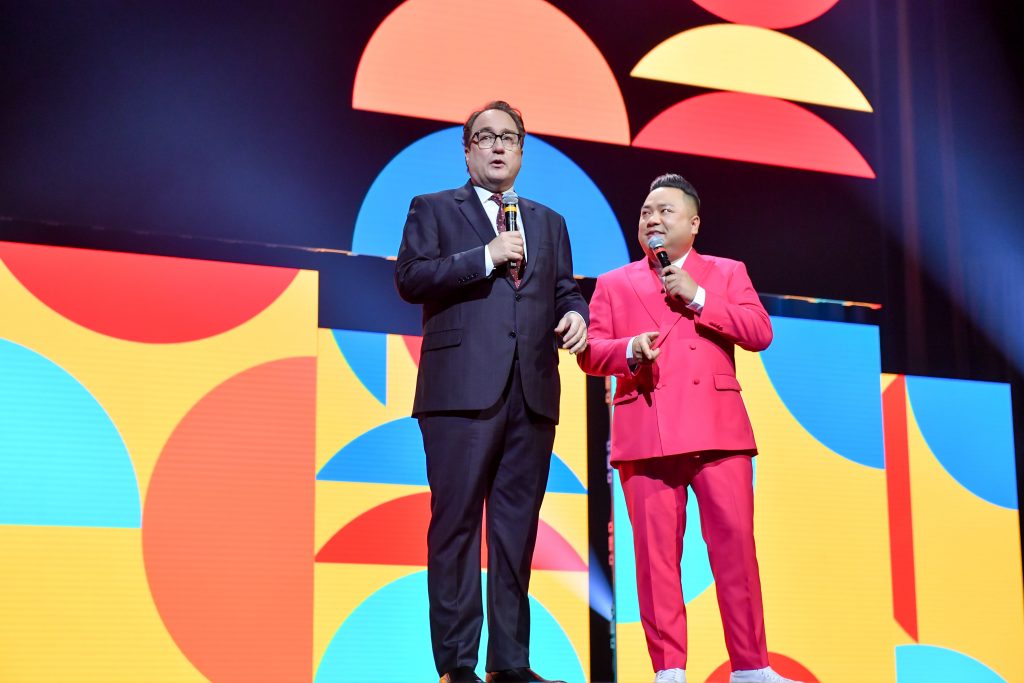 Andrew Phung, an in-demand emcee whose sitcom Run The Burbs returns for a second season January 4, kept CBC's stage event fun and energized. You couldn't miss him in a bright pink suit. There were some lively musical numbers, including a cool native dance performance and some rap.
One of Phung's former Kim's Convenience colleagues, Simu Liu, announced in a taped bit that he will be returning in 2023 to host the next Juno Awards in Edmonton.
The hour-long presentation also featured talent from CBC Radio and the podcast divisions. Showcased there was the new pop culture series Commotion with Elamin Abdelmahmoud, which will join Q with Tom Power weekdays on CBC Radio One and CBC Listen starting Jan. 30.
There were, of course, stars from CBC's conventional broadcast shows at Wednesday's session. The other actors from Phung's Run the Burbs were there, including Rakhee Morzaria. Mark Critch was in the house along with Benjamin Evan Ainsworth and Claire Rankin from Son of a Critch (back January 3). The two leads of Pretty Hard Cases, Meredith MacNeill and Adrienne C. Moore, were also representing (returns January 4).
Premiering winter dramas include the time travel romance Plan B starring Patrick J. Adams and Karine Vanasse (February 27), and Jeff Lemire's limited series Essex County starring Molly Parker (March 19).
Now, don't worry, moms and dads. Williams and programming general manager Sally Catto say CBC will continue to program for older viewers with traditional scripted dramas and comedies. Finding the next generation of sitcoms, especially funny ones, continues to be a priority. Williams points to the St. John's-based Son of a Critch as an example of the importance of placing these shows in specific communities across Canada.
Critch's comedy stood out last season by opening to close to a million viewers — a shocker in an era of diminishing returns in broadcasting. Son of a Critch, in fact, emerged last season as Canada's most-watched new comedy.
No, Critch did not "screw up" by achieving this, as I kidded to Williams. As she pointed out, cracking a million was her primary objective for years in her former life picking hits for Global and other Corus platforms. Her ecosystem now just also plays to a series of narrower rooms as she tries to create content for all Canadians by Canadians.
Sort Of, a dramedy that recently returned to CBC for a second season, has a tiny, niche audience, but, hey, it won a Peabody award. Critics love it, it gains extra attention on HBO Max and its depiction of a non-binary lead looking for love in the big city is entirely unique.
Catto and Williams hope to cast an even wider net as they program to all Canadians with Bollywed (January 12), a docuseries about a family that has run a bridal shop in Toronto's Little India over the last 37 years.
More about that series and others in future posts. One of the main takeaways from attending the CBC Live event, however, is how singular it feels to spend an entire hour at a Canadian network upfront without any mention of CSI, NCIS, Law & Order, Chicago this-or-that, The Masked Singer or The Voice or any other reference to an imported series. If that seems young and different from what the other guys are still bringing, that's good.