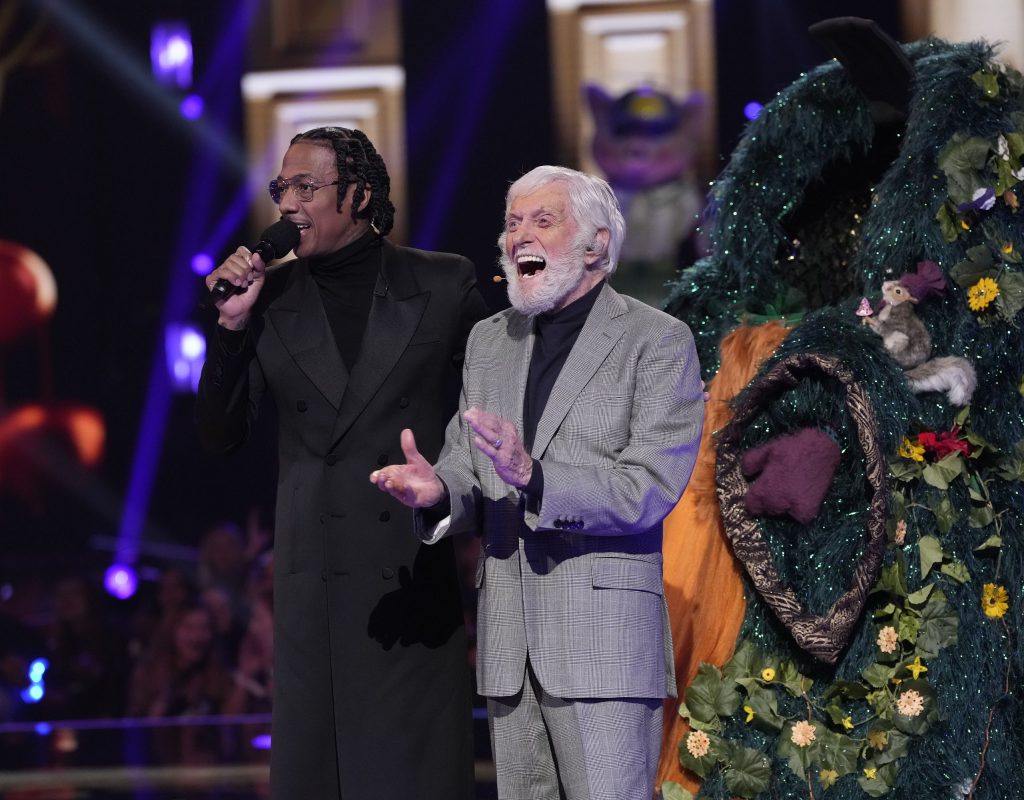 I never, ever watch The Masked Singer but last week I was flipping around and paused long enough to see the prime time broadcast TV highlight of the year — TV legend Dick Van Dyke unmasked!
The 97-year-old Tony, Emmy and Grammy winner became the oldest and most decorated Masked Singer participant ever. The judges and the studio audience went wild as he emerged from the being entombed in the Gnome costume. Thank God there was no ottoman on the stage!
Instead, host Nick Cannon stood close by as Van Dyke was freed from the large, furry costume. He had been singing Frank Sinatra's "When You're Smiling," on the series. When he emerged, he kept right on singing, treating the audience to a little bit of "Supercalifragilisticexpialidocious" from his 1964 Disney feature "Mary Poppins."
Judge Ken Jeong told Van Dyke, "You are one of the reasons i got into comedy." Fellow judge Nicole Scherzinger from Pussycat Dolls just started sobbing tears of joy.
Van Dyke has outlived every other member of The Dick Van Dyke Show (1961-66) except Little Richie Petrie (Larry Mathews, now 67). A big believer in exercise, he shares the secret of his longevity in his excellent 2015 memoir, "Keep Moving."
The Masked Singer returns Wednesday night at 8 p.m. on Fox and CTV.