You could not cover television in Canada for the past 40 years without encountering the great Gordon Pinsent.
Thank God.
Pinsent, who died in his sleep Feb. 25 at 92, was a towering figure in film and television. In his native Newfoundland, he was much more than that.
I was out in St. John's, Nfld., ten years ago when Pinsent was guest starring, along with Paul Gross, on Allan Hawco's CBC series Republic of Doyle. That day, scenes were being shot inside a retired school house. They were making good use of the place: a fight scene between Hawco and Gross was shot on the roof and a classroom on the second floor was turned into a cabin in the woods.
Pinsent was somebody Hawco looked up to all his life. "All of Canada feels that way but particularly Newfoundlanders," he told me.
Especially his mother. Hawco remembers advice she gave him just before he left The Rock and set out to find his acting legs in Toronto.
"So worried boutcha Allan," she said. "Ma, doin' fine," said Hawco. "Do me a favour," she pleaded. "Call Gordon Pinsent up; find him, see if he can help."
Thought Hawco, "Yeah, like he's The Pope."
Mom, of course, was right. Pinsent's late wife Charmion King was in a play with young Hawco. The Pinsent's were struck with his performance and offered encouragement and were the first to donate when Hawco formed his own theatre company.
Hawco marveled at Pinsent's energy at 82. "I worked with him yesterday for seven hours and he put in a total of 12," he said. "Off-camera, he gave a better performance than on-camera and his on-camera performance is pretty effin' good."
Pinsent told me that day that every day on a set for him was still like the first day of school.
"Doesn't matter how much education, how much time you have spent in the business, the first day is the first day at school. And all actors do feel that, even if they don't want to admit it, they do. There's that's sense of – yes I know, I know this, yes, I know I'm ready, but you still have to utter your words for the first time and you have to be all engaged in what you're doing and you turn around and of course you're seeing that everyone else is doing precisely the same thing. It's great work. A lovely, incredible way of life."
I had met Pinsent several times before that. I used to see him, usually with his daughter Leah Pinsent and her partner Peter Keleghan, at the Toronto International Film Festival/Canadian Film Centre BBQ's every September.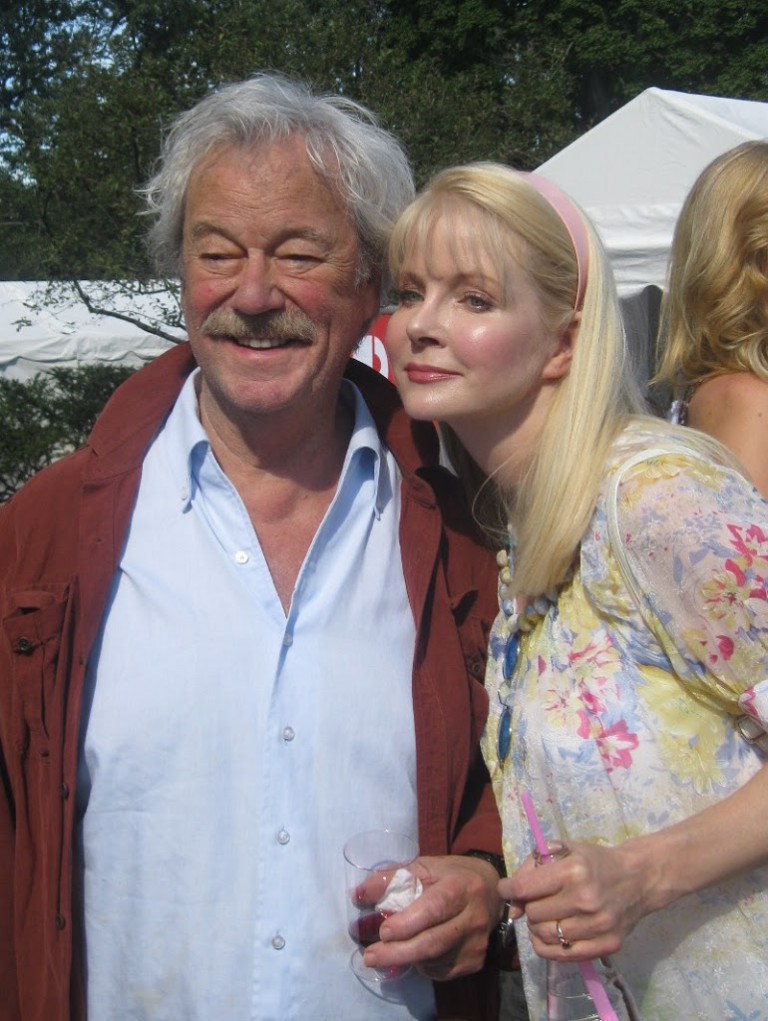 On one such occasion, a year before the Republic of Doyle shoot, he was still sporting a 'stache from playing Stephen Leacock in the CBC TV-movie "Sunshine Sketches of a Little Town." The then 81-year-old prattled off a list of other things he was working on at the time. There was not an ounce of retirement in him.
The TIFF event reunited Pinsent with director and CFC founder Norman Jewison. I happened to catch Jewison's still vibrant 1968 feature "The Thomas Crown Affair" the night before and there was Pinsent in a small role but still standing out next to Faye Dunaway.
Pinsent's early TV credits including a starring role as a crusading Member of Parliament in the late-'60s CBC series Quentin Durgens, M.P. In the early '70s he did dabble in American prime time fare, guesting on shows such as Hogan's Heroes, Dan August, Banaceck, Marcus Welby, M.D. and Cannon. He played the president of the United States in the 1970 sci-fi thriller, "Colossus: The Forbin Project," where he co-starred with Eric Braeden and Susan Clark.
He returned to Canada to firmly put his stamp on this country with a film he wrote and starred in, "The Rowdyman" (1972). Other prominent film roles followed, including "Who Has Seen the Wind," "John and the Missus" (he also wrote that screenplay), and, later in life, "The Shipping News" and "Away from Her."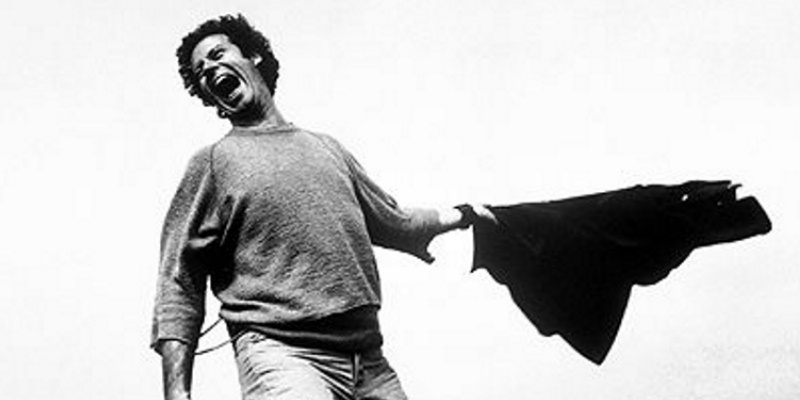 Late in 1982, the week I started doing paste up and assembly at TV Guide Canada, we had him on the cover starring in the CBC TV-movie, "The Life and Times of Edwin Alonzo Boyd." His other Canadian TV roles ran the gamut; everything from Seeing Things, Street Legal, Due South and The Wind at My Back to The Red Green Show, Corner Gas, Puppets Who Kill and, in 2019, Private Eyes.
Pinsent also made several appearances on This Hour Has 22 Minutes. In one, the great actor read passages from Justin Bieber's autobiography. When it was first uploaded, the bit drew over a million hits on social media — unheard of for a CBC series at the time.
Before any of that, he played a Mountie on the first Canadian series to be shot entirely in colour: The Forest Rangers (1963-65). I was lucky enough to attend a reunion in 2013 celebrating the 50th anniversary of that series, which was aimed primarily at young viewers.
All nine of the original Junior Rangers, plus Pinsent, gathered back at the studio near Kleinberg, Ont., where the series was shot. They were joined by 260 fans, some who had come from as far away as Ireland, London and the United States. The series was a very successful export, airing at one time in over 40 countries.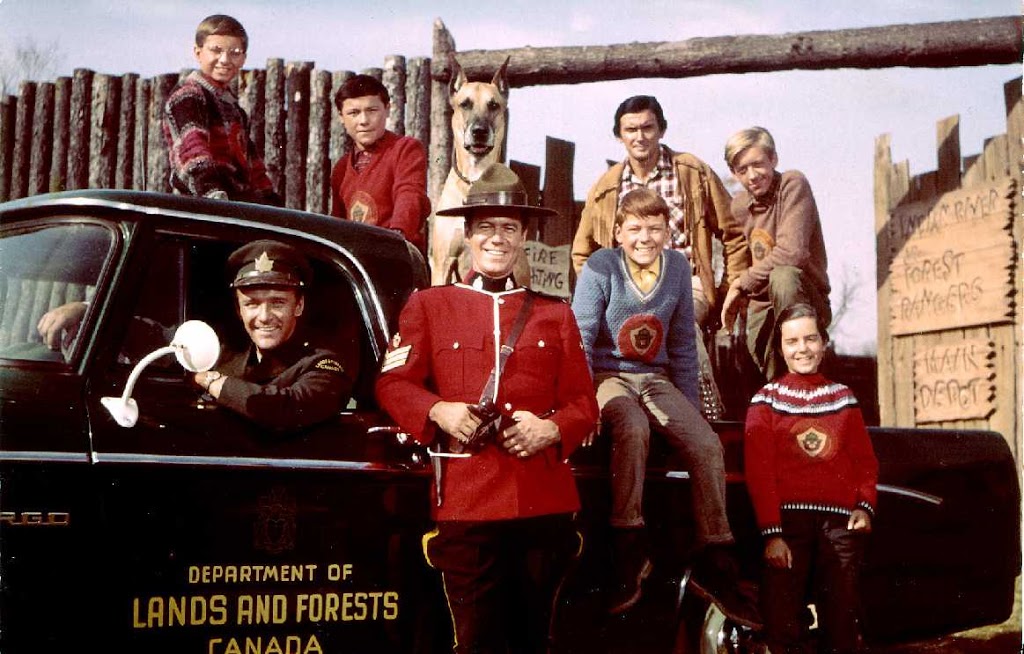 I caught up with Pinsent and the Junior Rangers in the "V.I.P." area deep within the main studio building. They were getting reacquainted in a standing, and very realistic, White House set in what is now a Cinespace Studio lot.
I found Pinsent in the Oval Office, looking right at home behind the president's desk. The actor admitted getting a mite misty-eyed as he came down the tree-lined gravel road leading into the main studio. Little had changed at the entrance, where an old stone and metal gate still stands.
He told a story about how the producers dickered over the Sgt's main mode of transportation. After seeing Pinsent ride, a horse was ruled out. He actually had his feet tied together under the saddle for a scene crossing a river.
A car, it was decided. Did Pinsent want a standard? "What's the other one?" he asked. "Automatic," he was told. Pinsent didn't drive a car at the time, but actors never say no.
Eventually he was filmed barreling down the old ranch lane, veering dangerously close to a horse. The shot stayed in the series.
More memories came flooding back as Pinsent became re-acquainted with these mostly white-haired men and women, now in their 60s, actors he remembered as pre-teens. Among them was Ralph Endersby, who played Chub Stanley. Susan Conway, who played Kathy, remembered where she was the day John F. Kennedy was shot — on the set of The Forest Rangers. She remembers a group of actors huddled around a radio in the studio next door, taking in the terrible news. "It was the first time I had seen grown men cry," she recalled.
Colour being so new, skin tones on the series look a little off when viewed today. The cast was all apparently caked in heavy makeup thought to read better on small, low-def TV screens. Pinsent said it was like wearing peanut butter.
Pinsent joked that playing a Mountie so often (besides The Forest Rangers and Due South, he also donned the red tunic for A Gift to Last) was on old actor's trick; wear red and you'll upstage the other actors.
An actual RCMP officer, Terry Russel, stopped by the Forest Rangers reunion in full dress uniform to commend Pinsent for his performance on the show. The Mountie told fans Pinsent's crimson cop really rang true and was an inspiration to several RCMP officers who grew up watching the series.
The Forest Rangers was just so damn Canadian, a pre-Expo blast of the true north strong and free.
So was Pinsent, who loved the business he was in, was an inspiration generations of Canadian actors and never stopped approaching every role like it was the first day at school. He leaves behind a lifetime of outstanding work. Condolences to his family, friends and an entire province.