Now that John Doyle has retired as the TV critic of The Globe and Mail, how are we supposed to make sense of it all? Where is our roadmap out of the madness that is Canadian television?
It is all right here, friends, in this handy and convenient, click and listen podcast episode.
Hear Doyle on why he retired last fall from the newspaper he toiled at with distinction for 26 years. Does he still think the people who run the Canadian Screen Awards are idjits? That would be yes.
"As far as I'm concerned, everybody involved with that conclusion to the Canadian Screen Awards should have resigned, and if they declined to resign they should have been fired."
What shows or issues, if any, does he wish he was writing about now? What shows are can't miss in the Doyle household these days? Does he think Ted Lasso has jumped the shark?
I miss reading John's unfiltered and outspoken take on this crazy beat. He offers a convincing argument that this so-called second or is it third "Golden Age of Television" is at an end. While he still loves shows such as Ted Lasso and Succession, both are ending and the number of great shows he liked to tell readers about, in his estimation, is dwindling. The ongoing writer's strike is not likely to help , but the mad rush to stream the most content to draw the most readers seems to have shown that quantity does not always lead to quality.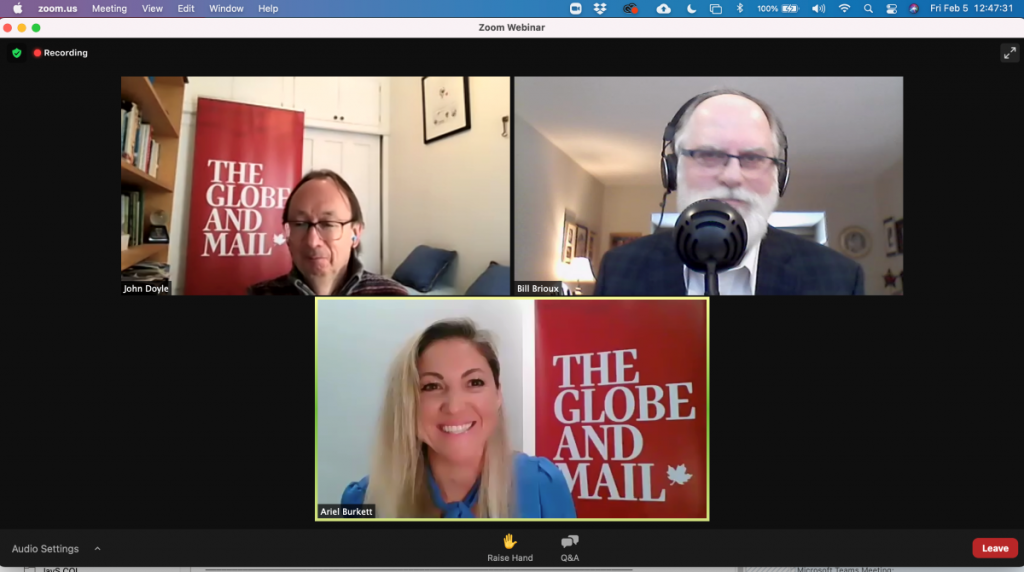 John also has a timely warning for consumers who are beginning to feel squeezed out of their normal diet of sports television. Reports that Disney, among others, may take ESPN from cable to streaming could be the slippery slope for a whole mess of sports programing going into a pay-per-view arena.
"That's a bad road to go down," says soccer fan Doyle, "As a consumer myself, it becomes impossible to have every service." He points out that, even as an AppleTV+ subscriber, he has to pay extra to see major League Soccer.
"I can't see Toronto FC play a game unless I go out of my house and walk over to BMO Field and buy a ticket. I can't watch them on TV unless I play hundreds of dollars for it. That's an absurd situation."
Me and John also get into the thorny question of CBC's head-long rush to be more diverse in its programming. While John applauds that directive as "noble" and right, he doesn't think the public broadcaster has explained its strategy very effectively.
"There are elements of the core audience I think that CBC has lost," says Doyle, "people who would be core supporters of CBC as an institution and who would want to be on the right side of history…"
Lock the door, pour a pale ale and join us for some rousing blather between two lucky bastards who love and hate television. Simply click on the white arrow in the blue dot above to link directly with the episode.