Except for a few Stanley Cup hockey games, the end of the regular TV season went out with a whimper for most broadcasters in Canada. Below is the evidence:
MONDAY
CBC continued to score with Montreal Canadiens numbers, pulling 3,374,000 with this third round game against the Rangers.
CTV got cooking with the premiere of a new season of Masterchef (1,553,000). That was followed by the fifth season premiere of shot-in-Toronto drama The Listener, back with a respectable 854,000 overnight viewers. Castle repeated at 10 to 770,000.
Global's night grew hour-to-hour with Psych (283,000), 24: Live Another Day (953,000) and the return of homegrown cop show Rookie Blue (1,077,000). City stayed in contention with the two-hour Bachelorette season premiere (441,000), closing the night with repeats of 2 Broke Girls (148,000) and Mom (127,000).
Hockey was the big draw at TSN thanks to the Hawks and Kings (1,121,000). Sportsnet batted cleanup with their Jays/Tampa tilt (836,000).
TUESDAY
Bell must figure everyone watches their big reality shows on the U.S. affiliate channels. They've bounced Dancing with the Stars around like a pinball all season between CTV, CTV Two and M3, for example.
Tuesday they were doing it on the same night in a mad dash to gain every edge per half hour. At 8 p.m., for example, they had Dancing with the Stars back onto CTV for the hour-long recap, and 1,050,000 went with the cha cha change. Then at 9 they flipped the hour-long DWTS results conclusion onto CTV Two, where 762,000 found it. Rumour has it CTV is waltzing away from DWTS to avoid just this kind of conflict next season.
A two-hour Voice finale drew 1,102,000 at 9 on CTV. The hour-long American Idol "Top Two" salute drew 629,000 at 8 on CTV Two. This was a classic case of three into two won't go.
Not that there was much competition Tuesday night. No hockey, so CBC showed The Prince of Wales in conversation with George Stroumboulopoulos (409,000). Global had an all-NCIS night, with NCIS:LA (994,000) followed by two repeats of the original (830,000 and 662,000). None of the comedy repeats in prime time on City cracked the 200,000 mark.
WEDNESDAY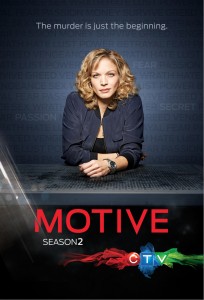 Global had the top show of the night with the Survivor finale  drawing 1,900,000 in the overnights. The reunion show which followed did 1,511,000. TSN scored 1,173,000 w2ith their coverage of the Kings/Blackhawks third rounder. There was no Stanley Cup playoff game on CBC, which dropped down to 268,000 with a repeat of the movie "Still Life."
CTV had the Law & Order: SVU season finale, which drew 1,145,000, plus Motive at 10 p.m. with 821,000 on a Wednesday. The American Idol finale, once TV's Death Star, managed 906,000 on CTVTwo. City went Revolution (256,000), Modern Family (607,000), Cougar Town (154,000). And with that, May sweeps in the U.S. is fini.
THURSDAY
Les Canadiens continued to spike things at CBC, with 3,562,000 tuning in for Thursday's game against the Rangers. That more than doubled a repeat on CTV of The Big Bang Theory (1,586,000). A second helping of Two and a Half Men did 843,000 followed by the debut of Gang Related on CTV (942,000). Motive finished CTV's night with 921,000 in the overnights.
City got a boost from Hell's Kitchen (819,000) but that didn't help Seed (183,000) or The Middle (174,000). Global has a quiet, mostly repeat night, with Growing up Fisher (201,000) followed by The Millers (403,000). Working the Engels (217,000) still isn't working. Bad Teacher did 363,000 with a repeat of Elementary fetching 532,000.
Sportsnet saw the Jays bat 405,000 vs. the Red Sox. CTVTwo had 310,000 join Hollywood Game Night. With Canada out, the World Hockey Championships drew just 69,000 at TSN.
FRIDAY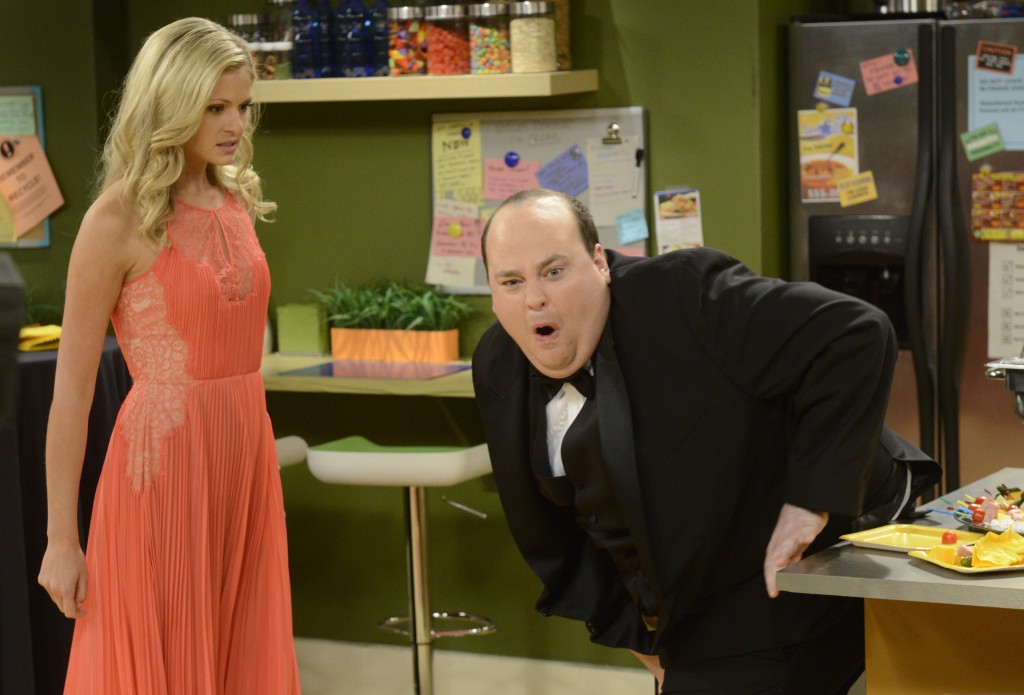 Even with a Rob Ford look-a-like as a client, Spun Out did not help its renewal cause by coasting to a 430,000 overnight take for its season finale. Kirstie, which also bowed for the season on CTV, drew 380,000. Otherwise a quiet night, with no NHL action and 334,000 watching a Memorial Cup game on Sportsnet.
SATURDAY
The Chicago/Los Angeles Round Three playoff tilt pulled 1,855,000 on CBC in the overnights, about what the broadcaster would expect for a regular season Hockey Night in Canada game. Sportsnet has a UEFA Cup final, who drew 329,ooo. Saturday Night Live, already in reruns, was down to 145,000 on Global.
SUNDAY
The Canadiens helped CBC cracked the four million mark once again as the Habs and Rangers skated before 4,052,000–the largest TV audience of the week. That skated past a night of reruns on CTV, featuring Castle (604,000), Believe (743,000) and The Mentalist (819,000). Global's animated Fox comedies all reran in the 300,000's to mid-400,000's. Aside from America's Funniest Videos at 7 p.m. (394,000), City's night of reruns were ignored by all but 84,000 for Nashville and 65,000 for Scandal, with long-canceled Body of Proof managing 237,000. A Memorial Day, all-star salute to American troops drew 181,000 on CTV Two.
Jays hit 629,000 vs. The A's on Sportsnet. Only 144,000 watched TSN's NBA playoff tilt featuring San Antonio and Oklahoma.