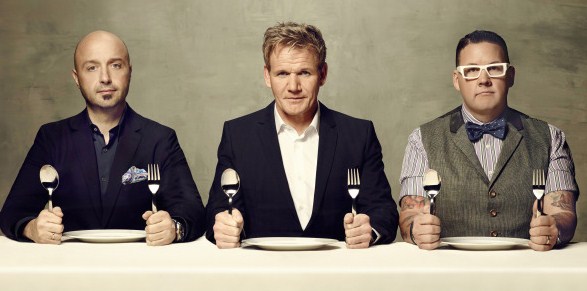 Welcome to summer, folks. There are more mosquito bites on the average Canadian's leg than there are people watching TV shows in Canada. I give you the week of July 28 – Aug. 3.
Keep in mind these are overnight estimates, data that is increasingly becoming just part of the picture–although generally still about 80% of the Live+7 total score in Canada. Also this week ended with the long August weekend, an annual ratings killer with folks outside in search of a stubbornly elusive summer. Still, onwards through the week. This won't take long.
MONDAY
What pulled the biggest audience of the week in Canada? No, not The Amazing Race Canada, or Big Brother, or America's Got Talent, or even Under the Dome. It was CTV's airing of Masterchef, pulling 1,999,000 in the overnights.
The Listener followed at 850,000, a drop of more than 50% and perhaps a contributing reason for CTV's announcement Wednesday that the series will end this summer after five seasons. Still, that total will be over a million when the final numbers are in and that's a lot of viewers in the dead of summer, shot in Hollywood or at the foot of Toronto. A repeat of Criminal Minds, for some perspective, followed Listener at 10 with 646,000 overnight viewers.
Global did well Monday with Hotel Hell (900,000) and then especially well with Under the Dome (1,437,000). City drew more with the Bachelorette's After the Rose hour (701,000) than with the big reveal episode (623,000). Conclusion: Canadians just can't get enough of watching a jilted loser dude call out a skanky 'Ho.
The Jays batted cleanup with 937,000 catching a Boston game on SportsNet.
TUESDAY
CTV saw 1,809,000 show up for Amazing Race Canada. Global pulled 997,000 for a NCIS repeat. City got 876,000 interested in America's Got Talent. No. 2 on the night was The Jays vs the Red Sox (1,094,000). CBC? You don't want to know. OK, fine–a repeat of Arctic Air drew 99,000.
WEDNESDAY
Global held the hot hand with Big Brother (1,143,000) followed by Rookie Blue (918,000) and Extant (1,146,000). City drew 837,000 with AGT results. Toronto/Boston did 846,000 on SportsNet. CTV waltzed off with 668,000 for a two-hour SYTYCD.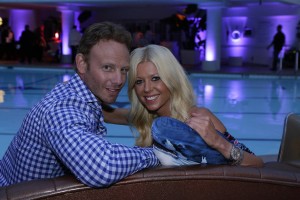 That Sharknado 2 deal? Shark didn't tank. Space captured 389,000 for the B-movie send-up, with another 275,000 showing up for a repeat of last year's original. Yeah, I thought it would have drawn more, too.
THURSDAY
CTV had the top show Thursday with a repeat of The Big Bang Theory 1,353,000–and they don't even have to pay for those salary increases. Two Half Men followed with 809,000, then Gang Related (761,000) and then the Montreal-based specialty call up 19-2 (600,000).
Global countered with another Big Brother (1,097,000). SportsNet cleaned up again with the Jays vs. Houston (994,000). A CFL game featuring Winnipeg and Hamilton tackled 568,000 on TSN.
FRIDAY
Sports rule Fridays with the Jays pulling 832,000 vs. Houston on Sportsnet and two CFL games on TSN, Toronto/Montreal (514,000) and BC/Calgary (656,000). The No. 1 show on the night, however, was news, not sports. A whopping 1,468,000 tuned in to the CTV Evening News.
SATURDAY
As they Jays lose another one to lowly Houston, ratings sink to 724,000 on Sportsnet. On TSN, The Green Riders and Ottawa draw 516,000. Otherwise, attempts to lure cottagers with shark or car marathons on specialty have a hard time cracking the 100,000 mark.
SUNDAY
Global scores again with Big Brother (1,138,000). CTV counters with Unforgettable (990,000) and the dull new reality gamer Rising Star (852,000). City will miss America's Funniest Home Videos (458,000) when it moves to CTU in the fall. Prayer lines are open now for all those kids taking handlebars to the nuts. Anybody remember CBC? They pulled 404,000 with True Crime Canada. Those bloody Astros won't be welcome back on Sportsnet, where another win against the Jays drives the score down to 528,000.