Some early successes in the Canadian prime time ratings race may have to be tempered with U.S. results. Fox seems to be in free fall, with only Gotham on steady ground. Don't count on a full season of Gracepoint, for example, no matter how well it does on Global.
The impact of Rogers' NHL deal dipped in Week Two, another factor to keep an eye on.
Here are the highlights for the week of Oct. 13 – 19 among adults 2+ according to the usual overnight estimates. Remember, most shows will enjoy a lift of anywhere from 10% to 25% once the Live+7 totals come in:
MONDAY
The Big Bang Theory cracked the three million mark in one of its last Monday at 7:30 outings, drawing 3,048,000 in the overnight estimates. This helped boost rookie drama Gotham to 2,004,000 view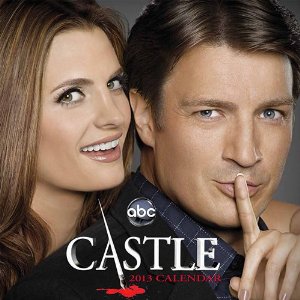 ers. Forever followed at 9 with 1,397,000 and Castle stayed strong at 10 on CTV, pulling 2,161,000. Global stayed competitive Mondays with NCIS:LA (1,280,000), the slumping Sleepy Hollow (667,000) and The Blacklist (1,191,000).
City continued to get a lift from Scorpion, hitting 1,254,000.
CBC saw it's top drama, Murdoch Mysteries, pull 1,029,000 on a Thanksgiving Monday. Strange Empire followed at 9 with 312,000.
A couple of CFL games on TSN, Saskatchewan vs. Montreal (782,000) and Winipeg vs. Edmonton (843,000), were right there with The Voice on CTV2. Well back was TSN's pick up of the NFL Monday Night Football tilt between San Fran and St. Louis (482,000).
TUESDAY
A busy night of cops, firefighters and superheroes seems to be taking a toll on CBC's veteran comedies. Global led the night with old reliable NCIS (2,096,000) followed closely by new spin-off NCIS: New Orleans (2,012,000). Chicago Fire closed Global's big night with 1,171,000. CTV countered with The Flash (1,883,000) followed by Agents of SHIELD (1,772,000) and, at 10, Person of Interest (1,644,000).
The Mercer Report, in its second week, drew 622,000 on CBC, followed by 22 Minutes (533,000). Both were topped by a rare Leafs game on TSN (798,000).
CTV2's The Voice drew 607,000 for a results episode. A pair of Major League baseball playoff games drew 299,000 and 553,000 on Sportsnet.
City's plan to move The Bachelor Canada to Tuesdays found few takers (260,000). New Girl (216,000) and The Mindy Project (274,000) continue to be lag in the overnights.
WEDNESDAY
Hump day remains a battlefield with Global's Survivor (1,892,000) winning the 8 o'clock hour. Chicago PD follows with 815,000 and then the creepy new women in jeopardy drama Stalker is watched by 1,416,000. CTV opens with The Arrow (1,274,000) then soars to 2,260,000 with Criminal Minds. Law & Order SVU still pulls 1,090,000.
Two CBC shows returned to the schedule this week: Dragon's Den pulled 838,000 and then the final season of Republic of Doyle kicked off to 599,000 in the overnights.
THURSDAY
CTV owns two-thirds of Shonda Rhimes night and cashes in big with Grey's Anatomy drawing 1,749,000 and How to Get Away with Murder doing 1,780,000. In between, Saving Hope, without any simulcast help, scored an impressive 1,241,000.
Global's night starts big with Bones (1,483,000) but goes downhill with Gracepoint (829,000) and Parenthood (416,000).
Say what you will about CBC oldies The Nature of Things (450,000) and Doc Zone (395,000). They have a remarkably consistent audience.
City welcomed Mom back with back-to-back audiences of 222,000 and 302,000. The other third of Rhimes night, Scandal, did 432,000 on City.
CTV2 got the usual with Reign (152,000) and The Vampire Diaries (271,000). Thursday Night Football, so dominant on CBS in the U.S., continues to fumble on Sportsnet in Canada (274,000). TSN did even worse nationally with one of their Ottawa Senator games (152,000).
FRIDAY
The Amazing Race has sunk below returns for Utopia so far Stateside among A18-49–not good. It has the same 1.6 share as Last Man Standing and is one tick above Bad Judge. Not good.
It still draws on CTV, pulling 1,552,000 in the overnights this Friday, but that is off a million from its Sunday average. Shark Tank followed on CTV with 841,000 and then Blue Bloods did 1,706,000, although the demo tally is not nearly as impressive.
Global made do with rookie comedy Marry Me (333,000) and About a Boy (314,000) at 8 followed by Hawaii FIVE-0 (1,239,000). CBC saw a descent overnight return for Marketplace (645,000) followed by an airing of Strange Empire (247,000). City's Friday sked continues to struggle due mainly to the utter failure of Utopia (102,000).  Package Deal (72,000) and The Middle (77,000) soldier on with specialty numbers.
SATURDAY
Hockey is the story Saturday and it is getting interesting. Rogers' CBC broadcast between Toronto and Detroit drew only 1,328,000, down sharply from the week before. The West game between Vancouver and Tampa Bay drew 877,000. These are both well down from what CBC used to score. City iced another game, Montreal at Colorado, and it did 661,000. Sportsnet had yet another game–featuring Ottawa: 192,000. TSN did much better with its CFL tilt Calgary vs. Winnipeg: 565,000.
On Global, Saturday Night Live drew 372,000.
SUNDAY
CTV's Sunday dominance is now just restricted to 10 p.m. Even there it is with an old show slipping fast Stateside. Their night begins with Once Upon a Time (1,335,000) followed by Resurrection (855,000) and then CSI at 10 (2,014,000). Global has lept even and then some 8-10 p.m. with Madam Secretary (1,301,000) and The Good Wife (1,121,000). They lose out at 10, however, with non-simulcast airings of The Simpsons (480,000) and Family Guy (317,000).
CBC's Heartland celebrated its 125th episode–most ever for a Canadian drama–with 1,118,000 overnight viewers. It seems to have gained with CTV's move of OUAT to 8. Canada's Smartest Person got a boost from the strong lead-in to 655,000. The import drama Janet King fell to 269,000 at 9.
In sports, it was CFL football over NHL hockey. TSN scored 732,000 with their coverage of the Saskatchewan/Edmonton CFL game. Later they had 492,000 viewers for the biggest draw in the U.S., The NFL's Sunday Night Football.
City's Sunday night Hometown Hockey sank to 407,000 in Week Two without Toronto in the mix, a virtual non-factor in the prime time ratings war. City, in fact, did better with Revenge following the game (433,000).