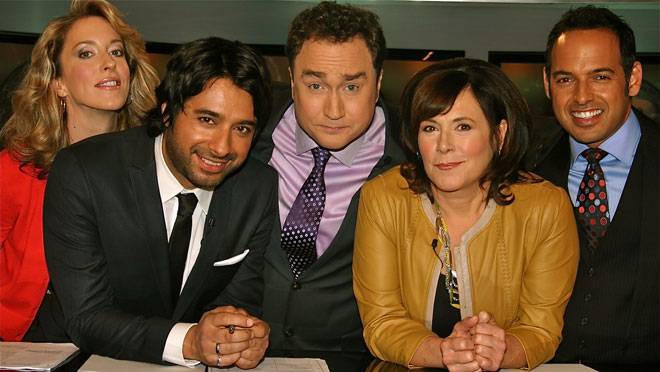 Does comedy really equal tragedy plus time? In the wake of ther Jian Ghomeshi incident, I put that question to several Canadian comedians while working on a feature for The Canadian Press. The story went up on the news wire Monday and you can read it here.
It started when I began wondering how This Hour Has 22 Minutes would deal with the news story, which grew less seemly and more disturbing by the hour starting two weeks ago. When I spoke with 22 Minutes executive producer and showrunner Peter McBain on the phone, he walked me through the process of trying to find mirth in a sensitive story.
This Hour has 22 Minutes takes a full week to produce each episode. Headlines are clipped and stories are gathered each Tuesday. Sketches get narrowed down at the Wednesday read through. Set and costumes are ordered and sketches are taped on Thursdays. The news desk segments are then shot before a studio audience on Monday nights in Halifax. That audience also watched the packaged sketches on monitors. Another sketch or two might be shot live that same night before an audience. It's pretty much been that way for 22 years.
McBain, who has been at the reigns at 22 Minutes for four seasons, believes striking the right tone is key and often it takes time to find that tone. In an evolving, breaking story, where alleged victims kept coming forward, the story kept shifting." 22 Minutes showed a sketch about half way through an episode the second week after the story broke that was more a shot at CBC and censorship than anything directly to do with the story. (The sketch off that top that week was an even more brazen, bite-the-hand-that-feeds jab at CBC, showing a desperate network executive trying to get $55 million from the dragons on Dragon's Den.)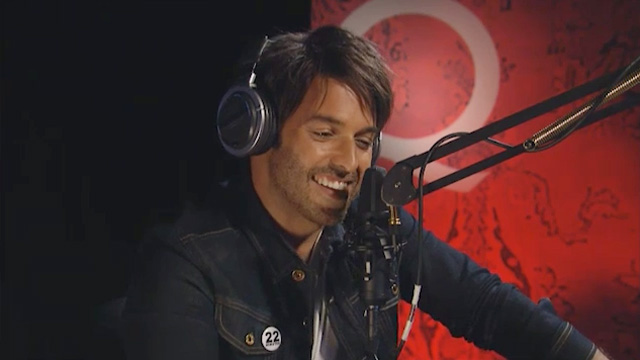 Left off the table, presumably, was any notion Shaun Majumder might pull on his Ghomeshi wig for a sketch–even though he's nailed him in the past.
While there may never be enough time go by for CBC to rip into Ghomeshi directly, it's a different story on the Internet. That's where comedy equals tragedy plus about 22 seconds. Jokes were flying as soon as the story broke. (I even tweeted that first Sunday that CBC Radio was replacing Q with two new shows: S & M.)
"Humble" Howard Glassman says he was using "Ghomeshi" as an adverb almost immediately on his "Humble & Fred" radio podcasts. He laughed at the Michael deAddler editorial cartoon showing Ghomeshi turning to a woman in bed and saying, "I'm into role playing. Let's pretend I have a job."
Glassman–who recently celebrated the 25th anniversary of his pairing with radio mate Fred Patterson– says the tone quickly shifted on their show and others.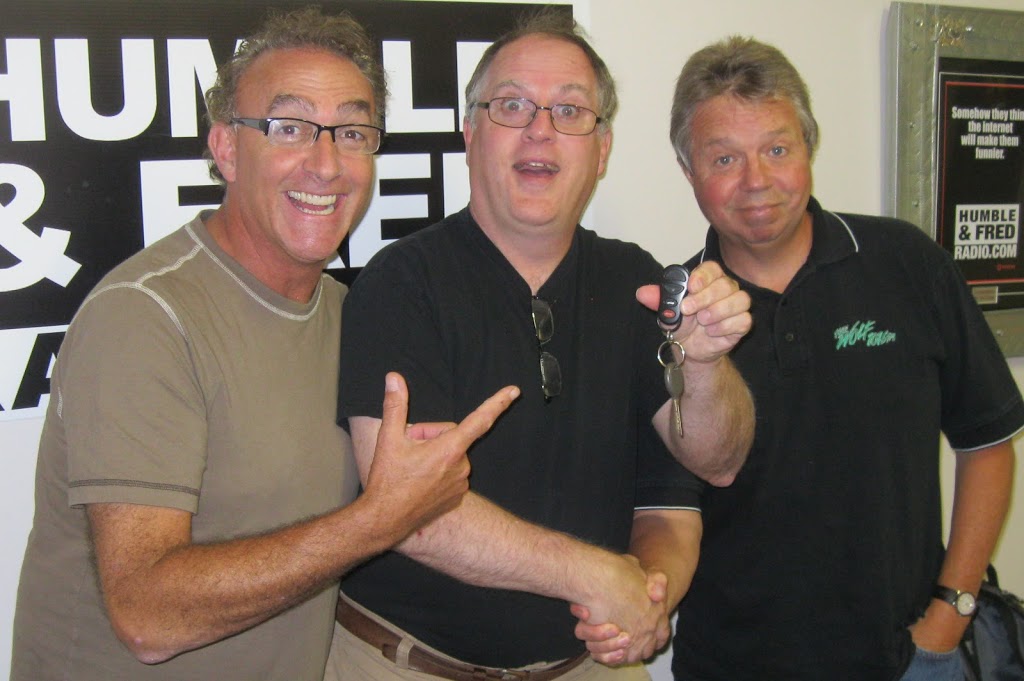 "We Canadians, we went almost right away to the heart of the issue," says Glassman. "So many people started immediately feeling empathy for his alleged victims that we sort of by-passed the humour thing."
Air Farce founding member Don Ferguson has been a student of comedy for over 40 years. "I believe that the first attempts at cracking the "no laughs allowed" barrier usually have to be indirect," Ferguson said via email. Going after the media's (over) response to a story "or mocking official reaction to it" were two examples he gave of the indirect approach.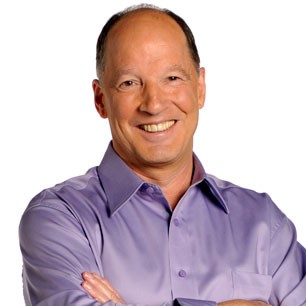 Specifically regarding Ghomeshi, Ferguson felt "there was so much confusion initially – CBC's Friday announcement, Gomeshi's Facebook posting, CBC's firing, Gomeshi's lawsuit, CBC's silence – that comedians/satirists didn't know who or what their target(s) should be. As more information became available and more women came forward, the public's – and comedians' – focus sharpened."
One comedienne whose focus got razor sharp was Elvira Kurt. The "Spin Out" game show host lashed out at Ghomeshi for being "neurotic and narcissistic" in a viral Facebook posting that was picked up in the mainstream press. She knew Ghomeshi from her weekly "Hall of Shame" contributions to Q.
Kurt tweaked me on Twitter after I failed to reach out to her for the CP piece: "@BillBriouxTV shoulda asked me directly about my "approach to Jian Ghomeshi story". I couldn't wait to hit the stage with it this past Fri."
She's 100% right, and I'm hoping to add her voice here soon.