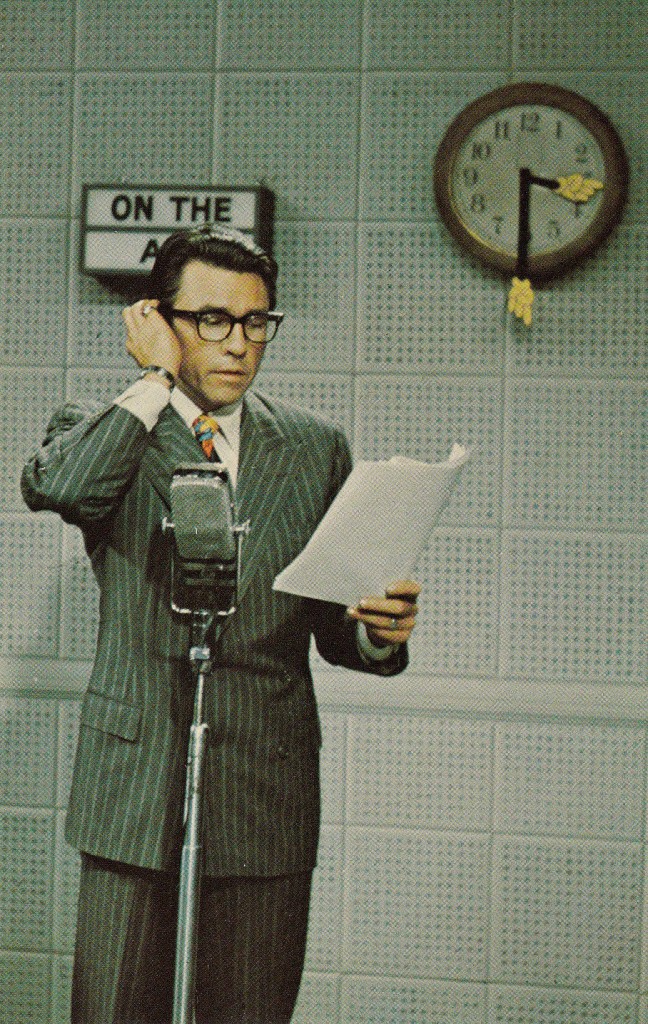 There was a time when all you had to do was cup your ear and, before you even spoke, everybody knew you were doing a Gary Owens impression. The man with that unmistakable announcer's voice died Friday at 80.
Owens was already a seasoned radio hand when he became a TV star—along with Goldie Hawn, Arte Johnson, Lily Tomlin and others—on Rowan & Martin's Laugh-In. The comedy variety show had everybody saying, "You bet your sweet bippy," and, "Here come da judge," by the end of the '60s.
As I kid I never missed an episode. Wish I still had my full set of Laugh-In bubble gum cards.
As a reporter, I encountered Owens several times over the years. In 2002, NBC invited Owens, along with fellow cast-mates Ruth Buzzi and Jo-Anne Worley, to a TCA event celebrating the 75th anniversary of the network.
I remember Owens as incredibly friendly and gracious. As soon as he looked at my TCA badge and spotted my Canadian affiliation, out came the Canadian stories.
My memory is a little fuzzy on this, and I can't put my hands on whatever format recording tape I was using in 2002 (micro-cassettes?) but one story went something like this.
In the mid-'60s, before Laugh-In, Owens was the voice of cartoon character Roger Ramjet. I told him I had several of the five-minute, barely-animated episodes at home on 16mm film.
Years after that series ended, Owens said he was flying to Vancouver and was, for some reason, sitting next to Tom Selleck. When the newspapers were passed around Selleck nudged him and asked if the headline was a joke. It read something along the lines of "Trudeau no Roger Ramjet."
That would have been Pierre Trudeau, Justin's dad, but to be clear, Justin's no Roger Ramjet either.
I asked Owens about recording the voice and he said it was done at a well-known Hollywood studio where Frank Sinatra also happened to be recording an album. The Roger Ramjet cartoons featured a clueless jet pilot (Owens) who took proton energy pills which gave him the strength of 20 atom bombs for 20 seconds, or something like that. A bunch of unexplained kids—Yank, Doodle and Dan—served as his pilot posse. The bad guy was usually Noodles Romanoff and his band of No-Goods.
Owens swore that Sinatra snuck into the studio one day and voiced one of the No-Goods.
Did it happen? Hard to say now but if Owens made that story up he gets bonus points for imagination.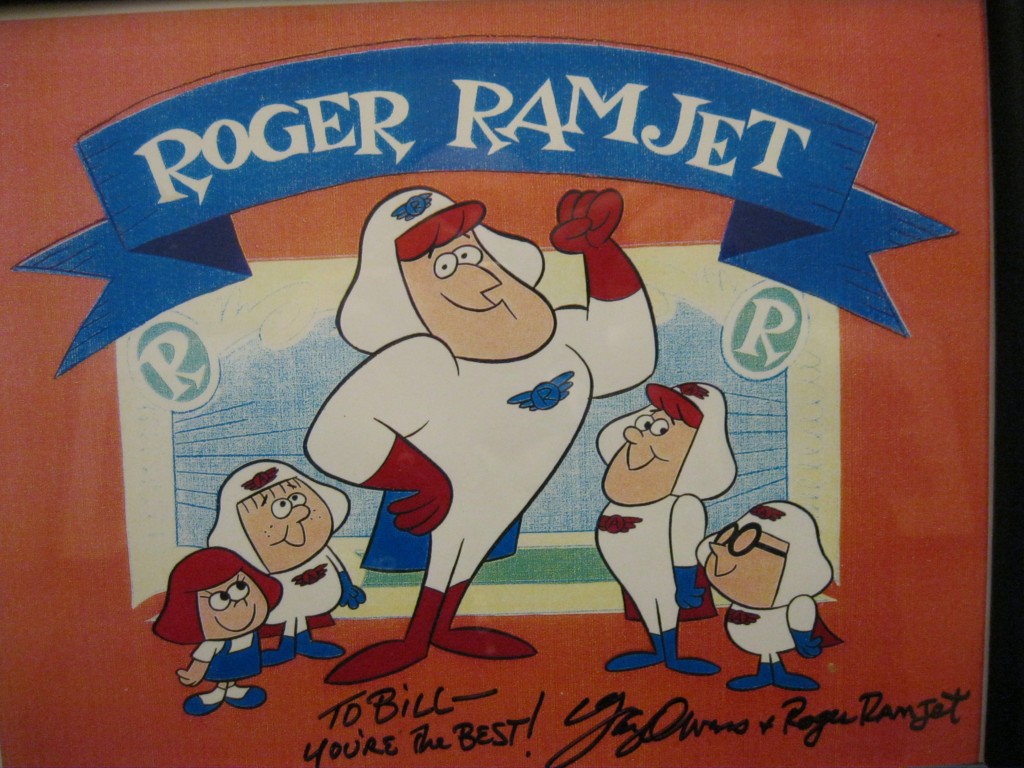 Owens went on to voice other cartoon characters, most notably Space Ghost. He'll always be best remembered, however, for Laugh-In.
In 2011, PBS brought Owens, Tomlin, Worley, Buzzi and producer George Schlatter together for a "Pioneers of Television" salute. They were having so much fun up on the panel they barely noticed any of us reporters out front.
It might have been that same year I snuck off to the Hollywood Collector's Show in Burbank and spotted Owens among the many signing autographs. I asked for his signature on one of the stack of photos at his table and he signed it "Gary Owens & Roger Ramjet." I look at it now and it still makes me feel like I just swallowed a proton energy pill.