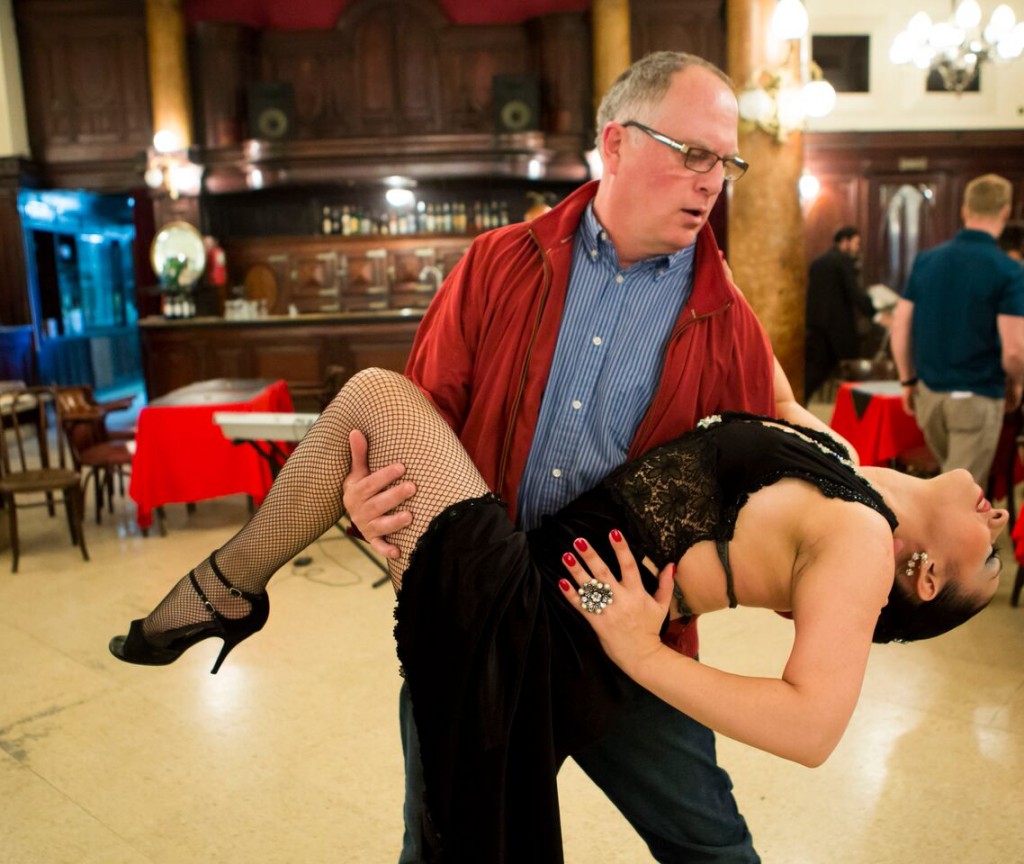 BUENOS AIRES, Argentina–It takes two to Tango, and sometimes more as I learned while embedded with The Amazing Race Canada.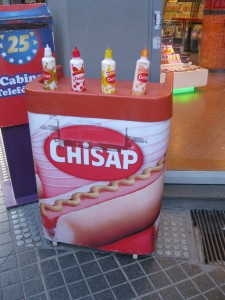 In this season's third episode which aired Wednesday and repeats Saturday on CTV, teams scrambled from Chile to Buenos Aires. While the weather was cooperatively mild, it was a long, grueling day for the racers on the ground in this enormous city of nearly 30 million people.
Among the last challenges before heading to the Pit Stop was learning to Tango. This was especially challenging for Hamilton and Michaelia, with trans teammate Hamilton struggling to step up and lead. Hey, I tried it too and it was just as tricky for me.
The dance competition took place in La Confiteria Ideal, a 103 year-old Parisian-style tea room. The elegant interior with its mirrors, faux marble pillars and dark paneled walls is pretty much how Argentinians would have found it a century ago–only dustier.
In a corner, a piano tuner climbed the scales banging out single notes, providing what sounds like a horror film sound track as technicians set up lights and cameras. Here teams must learn and dance a classic Tango accompanied by local musicians. Besides a pianist,, an accordion player is tuxedo-ready. If the contestants pass the dance audition, they win a clue to the next challenge. If they don't, they can always apply next to Dancing with the Stars.
Host Jon Montgomery observed the run-through, trying to pick up a few steps. The dancers are seasoned pros who work this room Thursdays through Sundays.
Director Rob Brunner callede for quiet, hushing the few regulars near the entrance enjoying croissants. Savvy stills photographer Mark O'Neill reached for a white teddy bear he brings on all these locations, sneaking a "Travelocity Elf"–style Tango shot.
Among my other Argentina memories: