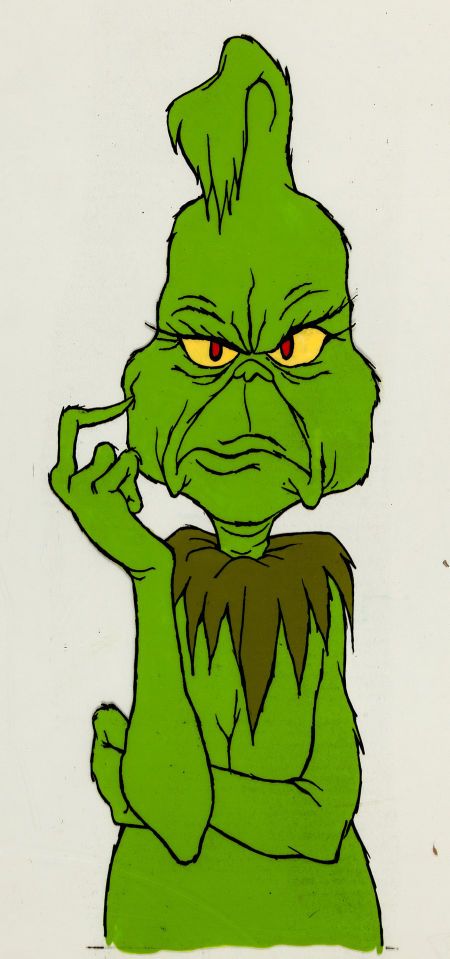 The question comes up every December: which of the "Holy Three" of holiday specials — Rudolph The Red-nosed Reindeer, A Charlie Brown Christmas or Dr. Seuss' How The Grinch Stole Christmas — is best?
Really, they're all great and deserve their evergreen status. When you're on a radio show with other guests, however, you've got to pick one. Earlier this week, I was invited to join Victoria Ahern of The Canadian Press and TV screenwriter Denis McGrath on CBC Radio's Day 6 with Brent Bambury. The topic was Christmas TV. You can listen to us yammer out our choices here.
Not to give my pick away or anything but this month marks the 50th anniversary of The Grinch.
We also talk holiday moves. McGrath says "Love, Actually" gives him the hives. Ahearn says it makes her swoon. Have to admit, it's not on my Christmas list.
All of us are still suckers for "It's a Wonderful Life," with "A Christmas Story" also feeling the love. I forgot to say how much I hate "White Christmas," which I find an enormous waste of Technicolor.
McGrath brought up my favourite all-time Christmas special, one produced for the CBC 15 years ago and, for a variety of stupid reasons, not seen since — although you can find a clip for it here. Skip ahead to Bing and Bowie and prepare to laff.