A friend of mine who tends to joke about these things, emailed to say he was afraid to visit his mother-in-law "Endora" over the Christmas holidays. "Was worried that Doctor Bombay wouldn't be around to turn me back into me at some point."
Just another reminder of all the people we grew up with on TV, movies and in music who passed away in 2016.
I actually interviewed Bernard Fox, who played pepper-y Dr. Bombay on the '60s series Bewitched, 20 years or so ago when he was appearing in a Stage West dinner theatre production in Mississauga, Ont. This particular theatre, no longer in operation, was part of a circuit where just about anybody who had once been on a TV series found four to six weeks worth of work. Several M*A*S*H alumni passed through there, including Jamie Farr and William Christopher. Oldest Brady son Greg — Barry Williams — also picked up a little song and dance money.
Fox still kept his moustache twirled with plenty of wax. I'm sure he shared stories of Elizabeth Montgomery, the two Darrens, Paul Lynde and others — just wish I could find the tape.
Unfortunately, Fox is not among the stars honoured this year as part of "TCM Remembers," the Turner network's annual salute to those lost in the past 12 months. You had to feel sorry for the folks who put the video together this year. It seemed like they had to update it every few hours as 2016 ticked to a close, especially with the sad passing one day after the other of mother-daughter movie icons Debbie Reynolds and Carrie Fisher.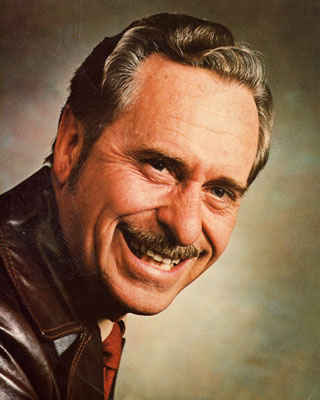 Also not featured in the TCM salute are several Canadians who made big impressions on TV north of the border. Gordie Tapp passed away Dec. 18 at 94. He was probably best known for his many appearances on Hee-Haw, the purposely corny, syndicated variety hour that ran over 20 years through the '70s and '80s. The Hamilton, Ont., native emceed Country Hoedown in Canada and even while doing infomercials later in life always had a neighbourly quality on television.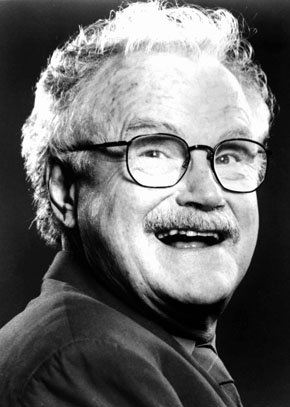 Dave Broadfoot was 95 when he passed away this fall. The Vancouver native, for years the Fifth Air Farcer, could take any stage as a single or a trouper. As favourite characters Bobby Clobber or as the Member for Kicking Horse Pass, he had the physicality of a Red Skelton with more of a political edge, a performer who could play it broad or brainy depending on the room.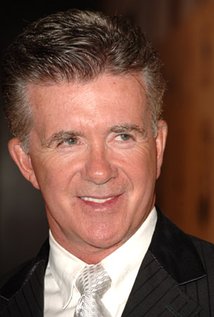 Alan Thicke's death at 69 earlier this month took many Canadians as well as fans in the United States by surprise. Thicke's breezy, easy-going talk show style must have been catnip to producers seeking an ideal TV dad for Growing Pains. It may have also worked against him at awards time. Thicke was good at almost everything on TV, including making it all look too easy.
Born in England, Alan Young moved with his family from Scotland to West Vancouver when he was six-years-old. He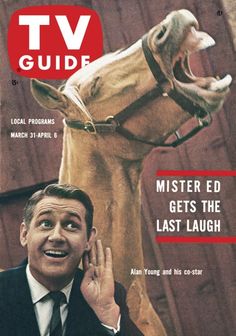 had his greatest success as Wilbur Post, more or less playing straight man to a talking horse in the '60s on Mister Ed. They say never work with children or animals but Young held his own for six seasons opposite a laid-back palomino (memorably voiced by western actor Allan Lane). One of the charms of the series was the theme song ("A horse is a horse, of course, of course…"), still worming its way through Boomer brains.
Young would tell stories about how the horse always hit his mark and would even let the cast and director know when he needed a bathroom break.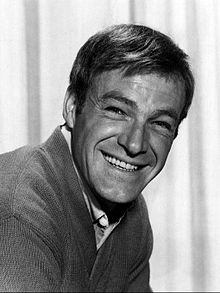 When I wrote about the passing of Don Francks back in April, reader Pat Kelly weighed in with the following comment:
"When he won whatever the equivalent of a Canadian Grammy was for Lead Actor in a Made-for-TV movie for his role in Drying Up the Street, Francks began his acceptance speech 'The actors and jesters are here. The actors and jesters are here. The stage is in darkness and clear for raising the curtain. And no-ones quite certain whose play it is…'
He continued on and I kept thinking "I've heard this somewhere before".

His "speech" was the complete lyrics to Supertramp's "If Everyone Was Listening."
The ranks for TV stars — leading men, character actors and even network executives — seemed thinner every week in 2016. Jack Riley, Steven Hill and Marvin Kaplan all died within a week of one another. Two associated with The Dick Van Dyke Show, Garry Marshall and Ann Morgan Guilbert, dropped out of any future reunion efforts. Ron Glass, Grant Tinker, Florence Henderson, Hugh O'Brian, Gene Wilder, Noel Neill, William Schallert and Abe Vigoda. At times throughout 2016 I felt like I was posting nothing but obituaries.
Two that hit the hardest for me:
Garry Shandling. Brilliant, funny, evolving to the end as a comedian and as a person; gone too soon.
Muhammad Ali. Don't tell me he wasn't one of the biggest TV stars ever. I met him; he did a magic trick for me and it still gives me goosebumps. The Greatest.