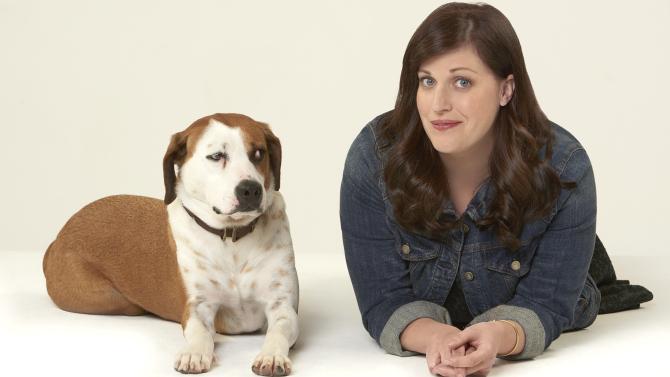 Stick around after the season finale of Modern Family Wednesday for the series premiere of Downward Dog. The early "summer series" will move to Tuesdays at 8 p.m. the following week.
Based on a web series, Downward Dog is about a struggling millennual named Nan (Allison Tolman from Fargo) who is adored by her pooch, Martin. The twist is that the dog speaks, and directly to camera.
Series creator Samm Hodges provides the voice of the dog."From the very beginning, we wanted to do something that was the opposite of what how talking dogs are usually done," he told reporters last winter at TCA. "It was kind of like if a dog had all the modern anxieties of a modern human being, and kind of like by putting in a character who wants to matter and be remembered, and has a really big ego, into the mouth of a dog. And it kind of allows you to see very human anxieties in a different way."
This is indeed a psycho-sitcom in much the same way as CBC's shrink sitcom Michael Every Day. The dog acts out as well as speaks out and we learn as much about the neuroses of the master as we do about the pet.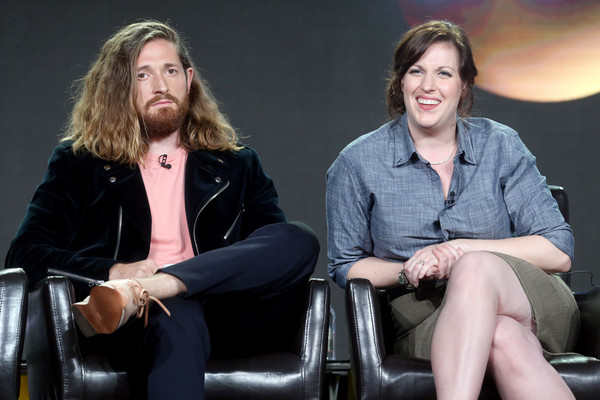 Lucas Neff (Raising Hope) co-stars as Nan's long-haired, free-spirited boyfriend. "The dog is your typical, I think, monster in training, which is what we all are," he says. "And as an owner of several mentally disordered dogs, I find it truthful and authentic."
Neff says he was "a hairy dude" before he even auditioned for this part. That seemed to work for the Downward Dog producers. "The breakdown of the character was tattoos, bearded, scruffy, millennial, hipster, man-child and I was like, there may be something in this for me."
The series was shot in Pittsburgh but Neff says he'd been spending a lot of time in Toronto over the past two seasons. That's thanks to his relationship with Caitlin Stasey, an Australian actress who worked on Reign in Toronto. "I was there every couple of weeks," he says. "I love Toronto, it's such a great city. I'm excited to possibly work there in the future. I have a couple things coming up and may work north of the border."
Neff says it was easy working opposite the dog on set even though he doesn't really speak.
"They have someone read it," says Neff of the dog's dialogue on set. "Just like theatre, you start in a very imaginative place as an actor where you're acting with stuff that isn't there. You look at Marvel movies and all those great big superhero things and it's a lot of people acting with their imaginations."