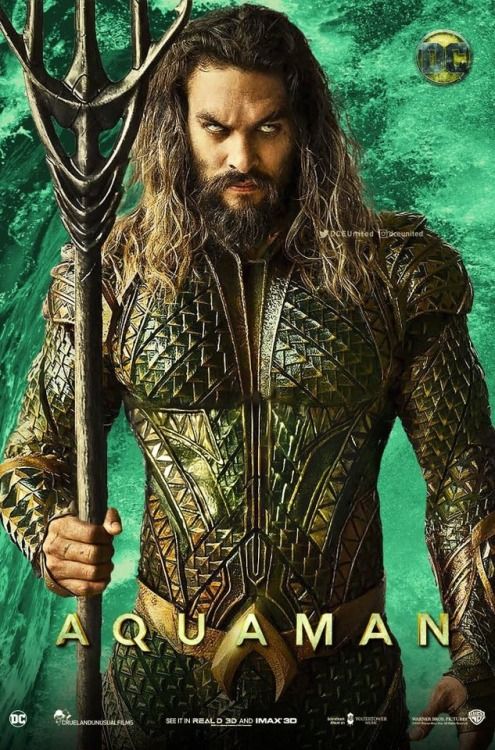 How much did Jason Momoa get paid for doing "Aquaman," which opens everywhere Friday? Answer: he got scale!
No, I told that joke on porpoise. Mamoa got much, much more than scale. The Honolulu-born actor has played the DC Comics underwater superstar in three feature films now, including 2017's "Justice League," so he's no fish out of water. He's king of the sea in "Aquaman," which co-stars Amber Heard, Nicole Kidman and Willem Dafoe.
Despite being in the swim in Hollywood, the 39-year-old still finds time to return to St. John's, Nfld., every year to play Declan Harp, a beyond rugged Husdson's Bay fur trapper in the historical drama Frontier. The Season 3 finale airs Friday night on Discovery and Netflix.
Momoa's Canadian connection dates back to his four seasons as Ronon Dex on the Vancouver-based sci-fi series Stargate: Atlantis. That led to his role as Khal Drago on Game of Thrones. Years earlier, he played another iconic action character as Conan the Barbarian.
I spoke with Momao a few years ago during first season production of Frontier. We chatted in his trailer, a king-size RV with a fireplace that had to be brought up from the States to accommodate the linebacker-size actor.
It was a memorable exchange. I caught him just as his world was exploding with all these Aquaman offers and other roles that keep coming in; he's just signed to do a sci-fi series for Apple called See.
He bonded quickly with the Take the Shot posse who make Frontier, especially after they drafted him into their pick up hockey games. Allan Hawco, a producer and co-star on the series, says Mamoa, who was raised in Iowa, knows from hockey.
Here's a portion of that 2016 exchange, edited (but with the F-bombs left in):
You were born in Hawaii. Where did you learn to skate?
I didn't. My mom took me to a Blackhawks game when I was little. At that point we lived in a small farm town [in Iowa]. We just played street hockey and later I got really good at roller hockey, played on a few teams. I can stick handle, I just cant stop on skates. We went yesterday and we skated and it's the stopping part. I just told everyone, "Listen I'm not trying to hit you; if you see me coming, just move.
I grew up playing hockey, then skateboarding was big in my life; then rock climbing kinda took me around the world.
At what point did you want to become an actor?
No, I was not going to be an actor. But I like what acting's given me and as far as a human being, what its done for me. It's fun to study life. When you get an opportunity to act you get to study human behavior and I can be anything I want to be and its fun to jump in and do these things.
I'm nothing like Drogo, nothing like Conan. I grew up with an artistic single mother and never saw Conan. I grew up watching "Gone with the Wind" and "Rear Window." I traveled the world rock climbing; went to Tibet and France.
I finally got an agent who kinda got me into it. I got married [to former Cosby Show star Lisa Bonet] and then came Stargate. Took a fucking bottle to the face and that kinda set me back a year. First audition back was Game of Thrones and Thrones got me Conan.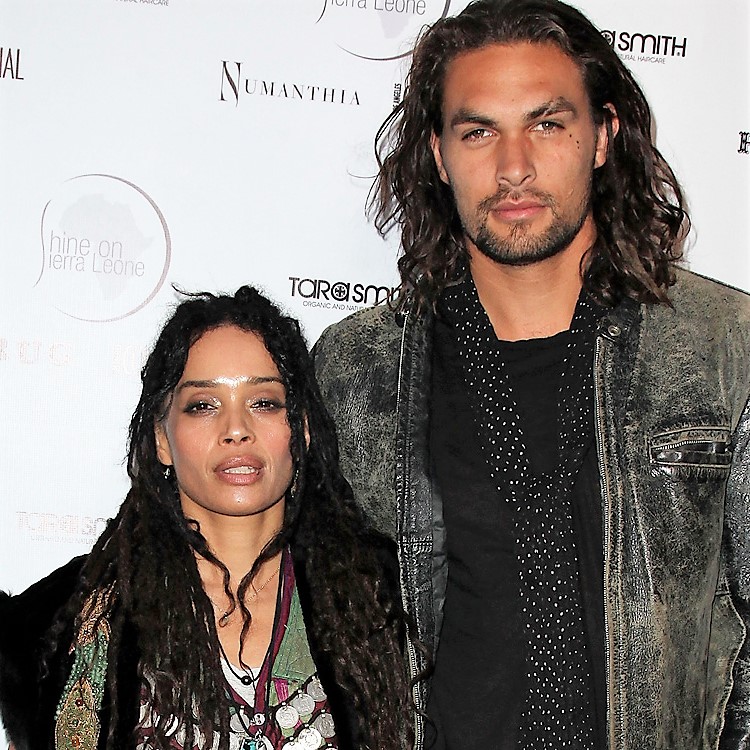 Are you particularly drawn to action roles?
I enjoy and love action, it's awesome, but there are a lot of stories and I have a lot more things to tell, things I want to do as an actor. So I decided to I write with some friends and wrote and directed my first movie [2014'a "Road to Paloma"].
Walk me back to this bottle in the head thing…
That was just a freak accident. You can find that on the Internet. It was just a guy who got a…just a guy accident you know…I don't like talking about it.
It set you back a year?
It's a millimeter away from my eye. If I didn't have a Neanderthal forehead I would have lost an eye. It was scary. My son was born a month later and I have a daughter.
When something like that happens… how significant was that in terms of you going forward with everything that's happened since?
No, not at all. I mean, it was a freak accident. I was there for two minutes It was just kind of the biggest guy in the room kind of thing. No but I think it definitely changed the way people looked at me. I have a big scar going through my face now.
Do you believe things happen sometimes for a reason?
I don't have anything deep and spiritual to tell you. I've drowned in the ocean—lot of shit has happened. That I see as something that maybe changed my ways.
Were you deep sea diving?
No we were doing surfing…whole other fucking story.
When you leave this set, you're off to play Aquaman. Have you been working out a lot for that role?
I've been going to the pool here a lot. We used some underwater training, lot of different styles of training. I'm pretty good in the water.
I hear that when the producers of Frontier went to your house it already looked like you were a fur trapper.
When I read the script, I said, they're fucked. I just told them to get up to my house.  They're really great guys. No one gets to really see me in my home but when I read something like this … they don't even have a clue how close aesthetically I am to this stuff. I was just really excited to play this role.
You play opposite several exceptional native North American actors on Frontier. What have you learned?
It's crazy. It's awesome around natives. I love the younger generations. I enjoyed meeting them and they'll be in my movies some day.
I fly that flag for sure and they're very accepting. When I deal with the tribe I go there—try to get it all correct and right.
There's a lot of First Nations dialogue to memorize.
Its beautiful and, if it's called upon, I love it. We did a lot of it in the second episode, spoke a lot of Cree. I did it in my movie ["Road to Paloma"]. My movie's about the rape of native land, a contemporary story, and I wanted to bring attention to that. After all, we're all one tribe.