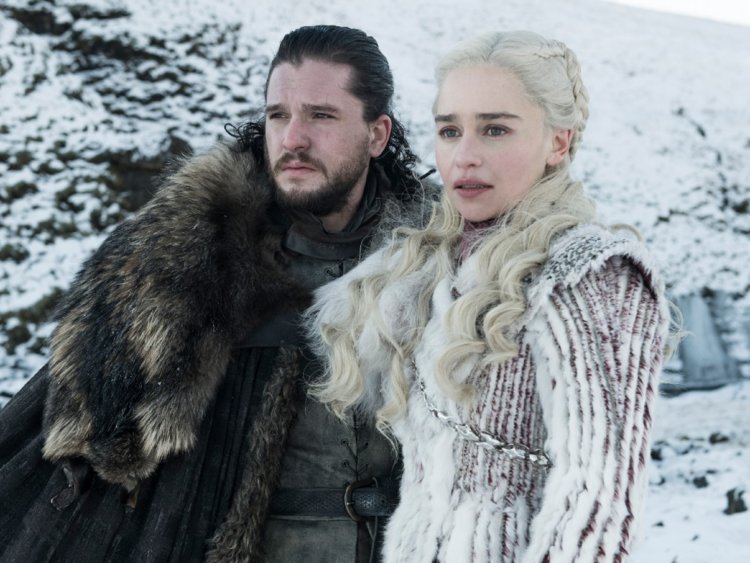 Sunday, April 14 marks the beginning of the end of Game of Thrones, the epic HBO series that will chop its way through six last episodes. There are, however, other things beginning and ending this month. Here's the place to bookmark in order to keep track.
Tuesday, April 2
Paramedics (Knowledge); Kevin Hart: Irresponsible (Netflix) comedy special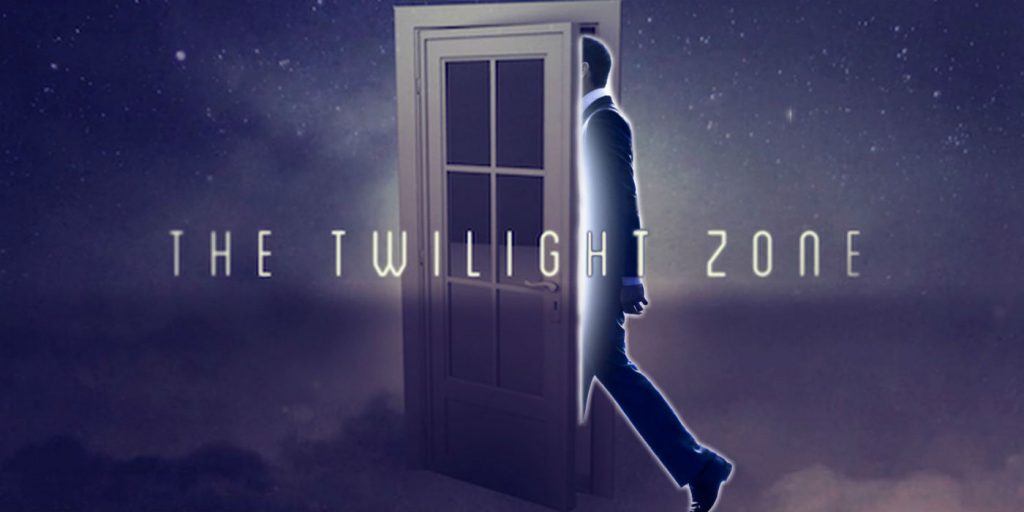 Thursday, April 4
The Twilight Zone (Citytv). That sign post up ahead is marked Citytv, which has picked up this reboot of the classic series, available only on CBS's "AllAccess" streaming service south of the border. Comedian Jordan Peele takes over from Rod Serling as producer and host, with Kumail Nanjiani starring in the opening episode, "The Comedian." Other epsidoes star Ike Barinholtz, John Cho, Lucinda Dryzek, Taissa Farmiga, Ginnifer Goodwin, Percy Hynes-White, Greg Kinnear, Adam Scott and Canadian lad Jacob Tremblay .
In the Dark (The CW). Produced by Ben Stiller and directed by Michael Showalter ("The Big Sick"), this hour-long dark comedy stars Perry Mattfield as a hard-living blind woman who is convinced she was at the scene of a murder. When the cops don't believe her, she sets out to track down the killer herself with the help of her guide dog, Pretzel.
Friday, April 5
Chilling Adventures of Sabrina (Netflix). Season two debut.
Our Planet (Netflix). The narrator (David Attenborough) and production company behind BBC's Blue Planet shifts to the streaming universe for a 4K tour of all seven continents.
Hope for Wildlife (Cottage Life) returns.
The Tick (Amazon Prime Video). The Big Blue Bug of justice returns for a second season.
Yes, It's Really Us Singing: The 'Crazy Ex-Girlfriend' Concert Special! (The CW). Backed by a full orchestra, Rachel Bloom (above) and the talented cast of this series perform live versions of fan-favourite songs.
Saturday, April 6
"Native Son" (HBO). Ashton Sanders, Bill Camp, and Margaret Qualley star in this adaptation of the Richard Wright's 1940 novel.
Sunday, April 7
54th Academy of Country Music Awards (CBS). Reba McEntire hosts for the 16th time; live from Las Vegas.
Killing Eve (AMC). The second season of this Sandra Oh hit picks up seconds after it left off.
Island of Bryan (HGTV Canada). How-To expert Bryan Baeumler tackles his biggest project yet: repairing a run down beachfront resort.
A Discovery of Witches (AMC). Based on Deborah Harkness' book, this supernatural series began on the Sundance streaming service.
Monday, April 8
MasterChef Canada (CTV)
Tuesday, April 9
Fosse/Verdon (FX; FX Canada). A look at the sometimes stormy lives of husband and wife Oscar and Tony winners Bob Fosse ("Cabaret," "All That Jazz") and Gwen Verdon ("Damn Yankees"). The miniseries spans five decades at it looks at their spectacular careers and eventual break-up, with Sam Rockwell and Michelle Williams completely disappearing into their lead roles. Paul Reiser and Nate Corddry (as Neil Simon) are in support as are Kelli Barrett (as Liza Minnelli), Biance Marroquin (Chita Rivera) and Evan Handler as rival theatre producer Hal Prince. The stellar executive producers include Broadway sensation Lin-Manuel Miranda ("Hamilton") and Joel Fields (The Americans).
The Code (April 9, CBS) is to the US Marines what NCIS is to the Navy – only more about the legal side of military investigations. Luke Mitchell and Dana Delany star.
Wednesday, April 10
Ozone Hole: How We Saved the Planet (PBS)
Masters of Flip (HGTV Canada) returns.
Thursday, April 11
Black Summer (Netflix). A sequel to the canceled SyFy zombie drama Z Nation.
Friday, April 12
American Masters: Joseph Pulitzer: Voice of the People (PBS). This biography should win some sort of prize.
Sunday, April 14
Game of Thrones (HBO). The eighth and final season promises plenty of beheadings before the final six episodes go out in a blaze of glory — and those are just HBO executives!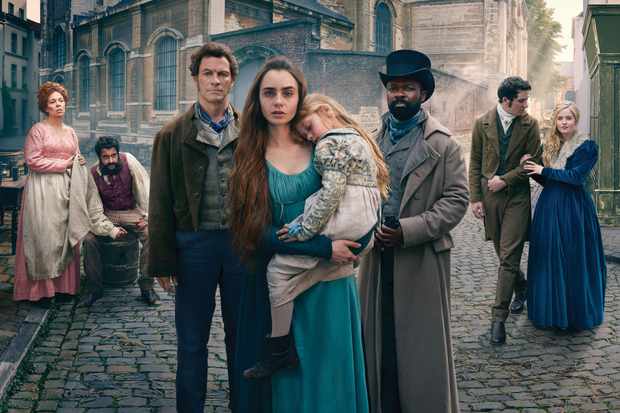 Les Misérables (PBS). What network would be crazy enough to schedule a premiere opposite the return of Game of Thrones? Dominic West stars as Jean Valjean in this six-part, Masterpiece adaptation of Victor Hugo's classic novel. The top-notch cast includes David Oyelowo ("Selma") as Valjean's pursuer and Lily Collins (daughter of musician Phil) as seduced and abandoned single mom Fantine. Recent Oscar winner Olivia Coleman also shines as blackmailer Madame Thenardier. Shot in Belgium and northern France and faithfully adapted by Andrew Davies (Bleak House).
Monday, April 15
No Good Nick (Netflix) comedy starring Sean Astin and Melissa Joan Hunt.
Tuesday, April 16
Bless This Mess (ABC). Newlyweds (Lake Bell, Dax Shepard) ditch the big city for life in Nebraska. Will they gather 'lergic smelling hay? Ed Begley Jr. and Pam Grier also star.
Thursday, April 18
Life in Pieces (CBS) returns with back-to-back episodes.
Sunday, April 21
Motown 60: A Grammy Celebration (CBS). A two hour salute to the chart-busting Detroit music factory. Diana Ross and The Supremes, Stevie Wonder and Boyz II Men will be part of the mix, with Smokey Robinson and Cedrick the Entertainer as co-hosts.
Sarah Off the Grid (HGTV Canada) returns, and, yes, she's still off the grid.
Monday, April 22
Gentleman Jack (HBO). This eight-episode BBC co-production is loosely based on the true story of Anne Lister (Suranne Jones), who looks to marry up in Industrial Revolution England — with another woman.
Friday, April 26
Jann (CTV). Even thought it seems like it just started, the hilarious new sitcom from Calgary's Jann Arden ends its six-episode season April 26.
Saturday, April 27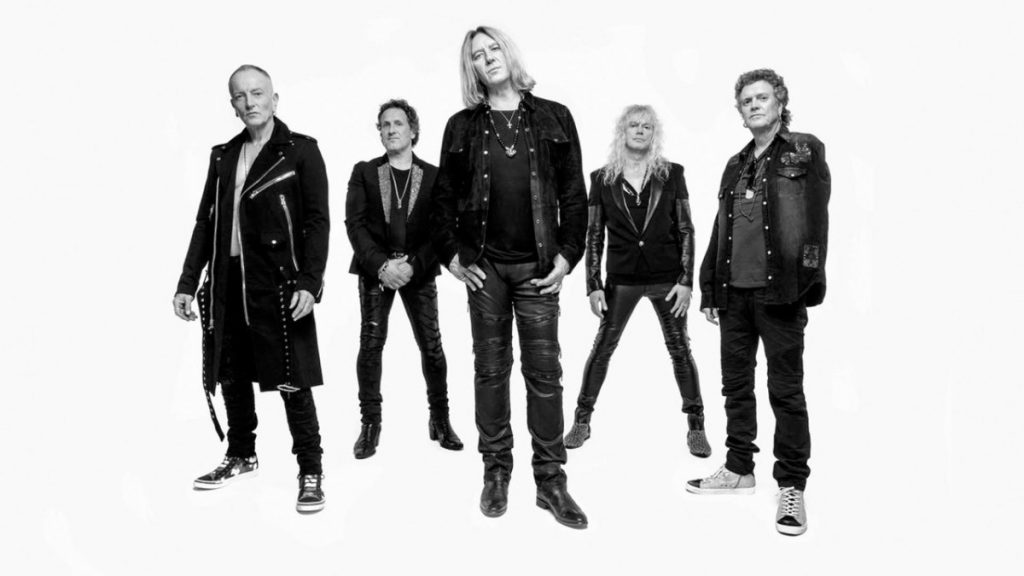 2019 Rock and Roll Hall of Fame Induction Ceremony (HBO). The Cure, Def Leppard (above), Janet Jackson, Stevie Nicks, Radiohead, Roxy Music and The Zombies are among the class of '2019.
Sunday, April 28
The Red Line (CBS). No, it's not about hockey. Set in Chicago, this drama centers around a racially motivated shooting by a police officer. Noah Wyle (ER) leads the ensemble on this eight episode series.