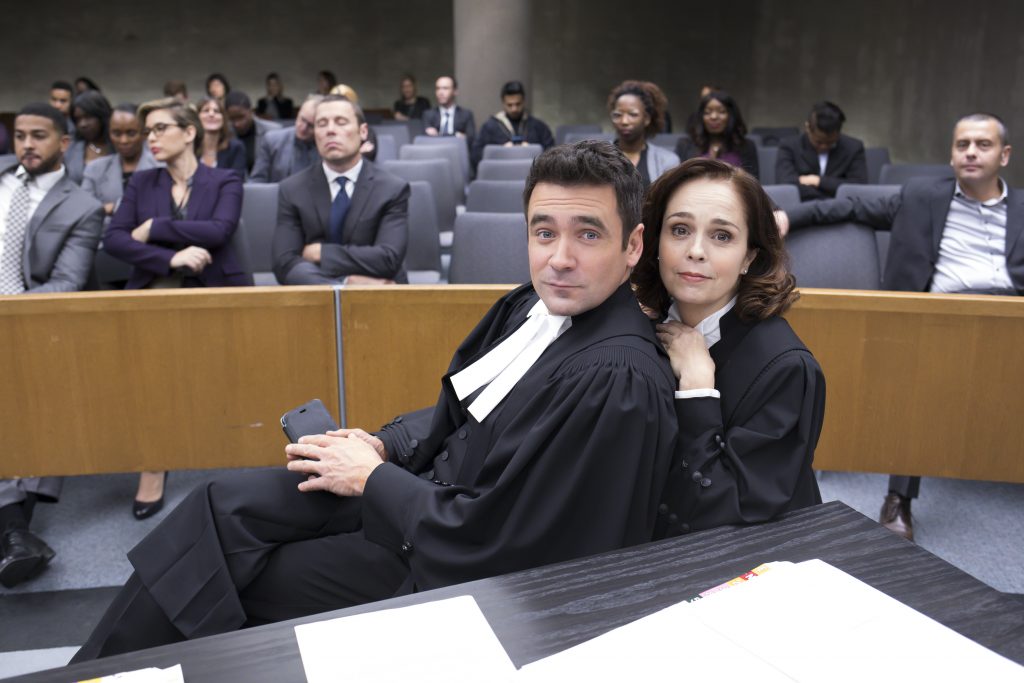 In the past, especially on Republic of Doyle, Allan Hawco has played characters who sometimes find themselves on the opposite side of the prisoner's dock in a courtroom.
Tonight on Street Legal (Mondays at 9 p.m. (9:30 in NT), at the invitation of series star Cynthia Dale, he finally gets to robe up as a lawyer.
"She sent me a script and then I read it and said yes right away," he says on the phone from Toronto where he was a nominee and a presenter at Sunday night's main gala for the Canadian Screen Awards.
"I've never played a lawyer before and the part is really interesting," he continues, enjoying how much cross-examination scenes can build and define a character.
The 41-year-old Bell Island, Nfld., native can also be currently seen in (and is a producer of) the Discovery/Netflix historical drama Frontier. He's happy to be mixing things up now, diving into all kinds of acting challenges, throttling back a bit with the hustle that comes with helping to launch a production company.
"When you're in your twenties you want to be the lead of the series, you want to be the good guy who gets the girl, solves the crime and saves the day. There's a lot of testosterone-driven ambition. I'm at a place now where none of that really matters to me. Of course, if a part comes my way or I write something for myself that could be directed in that particular way, I would do it. But, right now, I just want to play interesting people in interesting situations on great work — and I think this show is excellent."
A bonus for Hawco, he says, was how welcome he was made to feel as a guest star on the set. "Everybody was extremely nice and generous to me. The Montreal crew made it an open safe place to do that work as did [showrunner Bruce M. Smith].
"And then Eric Petersen showed up," he adds. Like Dale, one of the original Street Legal stars, Petersen returns after 25 years as Leon Robinovich. Back then he was a motorcycle-riding senior partner. Now he's a judge. In this episode, he steps between Dale and Hawco's characters to try their case.
Hawco worked with Petersen years ago on a play, says he always learns from him but also admires that "everything is a joke with Eric.
"You turn on the news today and there's so much negativity," he says. "And Twitter — I'm almost done with twitter except for interactions with people who are generous and supportive. But the other trend, looking at the world news, with everybody telling their own side with such negativity… You sit around with Eric Petersen and all that negativity goes away."
Hawco also had a ball working opposite Dale. "She is hilarious and rotten — in the nicest way," he says. "She's very generous, and hard-core too as a producer. I have a lot of appreciation for that. Zero ego. Just a generous, grateful spirit."