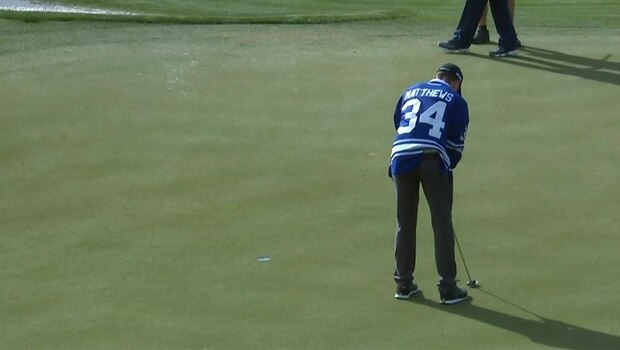 Here we are, April 24th, and there are no Canadian teams left in Canada's biggest TV series: The Stanley Cup playoffs.
Rogers saw its biggest draw, the Toronto Maple Leafs, go down in another Game 7, first round loss to the Boston Bruins. Overnight, from now through June, the linear, broadcast audience goes from approaching four million viewers for a Leafs game to one- or one-and-a-half million for games against two American opponents.
If you're a Leafs fan, who are you going to root for now — the hated Boston Bruins? Don't even show me the Sports Central highlights. San Jose? What happened to my Vegas feel good story? Dallas? St. Louis? Many GTA sports viewers will likely migrate straight over to Raptors land.
Look at what Rogers just lost: Sunday's afternoon Game 6 between Toronto and Boston drew an overnight, estimated 2,019,000 viewers on Sportsnet National and, simultaneously, 1,700,000 on CBC. That's over 3.7 million viewers. Rogers keeps all that ad revenue spread over two networks. No other Stanley Cup game over the next three rounds will come anywhere close to that total. Had the Leafs advanced, you could have likely added another million viewers per game — maybe two million in the latter rounds
Rogers still has many years left on its $5.2 billion, 12-year, exclusive NHL rights contract. At this point, they have to be wondering: a) will the Leafs ever get past the first round of the playoffs and b) will there even be cable TV six years from now?
Other results Sunday: Sportsnet National drew 900,000 with their evening game between San Jose Sharks and the Vegas Golden Knights. Perhaps more encouraging is the fact that, same night, The Toronto Raptors drew close to a million — an estimated 977,000 — in their third victory over Orlando Magic in the NBA playoffs. Over on Sportsnet One+, the Blue Jays batted 420,000 vs. the Oakland A's.
On Global the same night, Big Brother Canada clocked an estimated 851,000 viewers. In specialty, History's No. 1 series The Curse of Oak Island pulled 514,000 viewers. HGTV's Isle of Bryan did 411,000. That Motown 60 special signed, sealed and delivered 366,000 to Much Music, topping the 320,000 who watched American Idol on CTV Two.
Monday night there was no Leafs game, so Washington-Carolina was the big Stanley Cup draw at an estimated 842,000 Sportsnet National fans. CBC had to limp along the same night with encores of Murdoch. This is what May and June is going to look like folks. Suddenly hockey gets topped by shows such as 9-1-1 on Global (1,272,000 overnight viewers) or The Resident on CTV (1,098,000). MasterChef Canada whipped up 542,000 CTV viewers. The Voice was heard by 407,000 on CTV Two.
Looking for some positive ratings news, Rogers? The Canadian media giant did have one dog in the race: Halifax-lensed Hudson & Rex continues to climb week-by-week in the ratings, drawing a series high 404,000 Monday night on Citytv. G'wan boy — fetch.