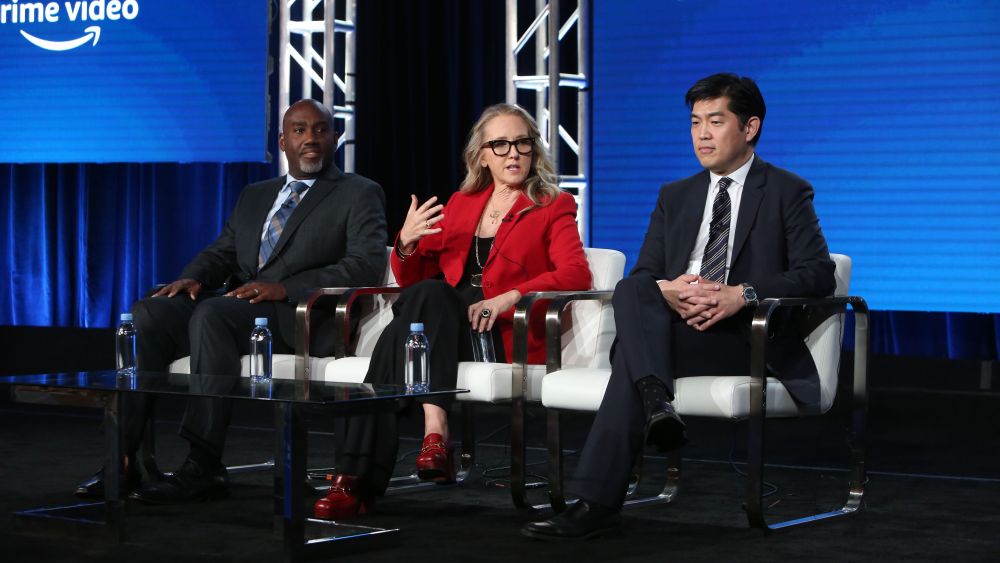 Looking for diversity in a TCA executive panel? Look no further than the Amazon Prime trio of Studios Head Jennifer Salke, COO Albert Cheng and co-Head Vernon Sanders.
The three make a strikingly diverse impression on stage at TCA20. They have in the past, too, when they fielded questions in a similar capacity as NBC programming execs.
Having that broadcast network exerience has to help — hits are hits — but it can also be confusing. Hard to sell reporters that your business is very different from your network rivals when you helped extend the broadcast template.
Their talent for TV exec speak also has a hear-it-before ring to it for those of us in the room who were here through the Nina Tassler era. During her tenure, the CBS programming executive raised saying nothing to art form. No disrespect to Ms Tassler or these executives, they are rooted to delivering their message on their timetable. Kudos, too, for streaming execs being here and taking questions at TCA at all. It's just… throw us a damn bone, will ya?
Which they did when it came to their much-anticipated project: a series version of Lord of the Rings. There was a table read last week in New Zealand, we were told; production starts next month. Casting is still not entirely finished. The execs said the players picked are the result of a global search. Translation: don't look for a big name American cast. Head shots of eight actors were projected on the giant TCA session room screens. Morfydd Clark, Nazanin Boniada and Owain Arthur may soon be big stars, but not yet. Salke says some key roles are still being cast.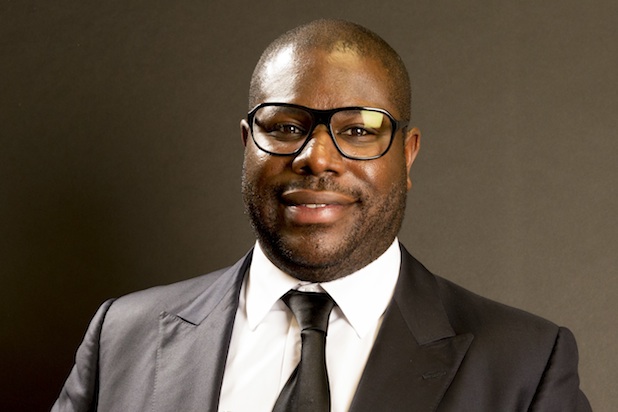 Other tidbits were scattered throughout the session. Oscar winner Steve McQueen has a series called Last Days at Amazon Prime. Prodded to tell more, Salke said it's a sci-fi project about a group of people dispatched to space while a search goes on for a new, inhabitable planet. Earth plays a big part in the project, says Salke, and "not just as a burning ball of hell."
Speaking of Ball, the Lucille Ball feature film project is still simmering at Amazon Prime. First teased two years ago, it still has Cate Blanchett attached. Aaron Sorkin is scripting. No director, however, so that's the holdup. Amazon has some 'splainin' to do!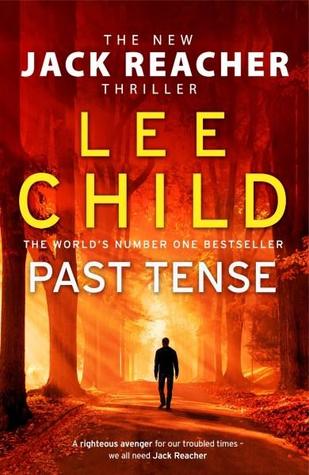 There's also a committment to produce a Jack Reacher project. A visual of many Jack Reacher novels was flashed on the hotel's giant conference room screens. No casting yet as producers search the world for an actor who can fill Reacher's big shoes. (He's described as 6-foot-5 in the books.) Salke suggests Amazon will take its time to find the right individual, so movie Reacher Tom Cruise, we'll get back to you.
Asked to explain how their business model was different than the networks, Cheng said that at Amazon it's all about customers. That was a word these three use now that they never did at NBC, added Salke, but, really, aren't customers just viewers? Both wind up paying for what they watch.
Cheng insists Amazon "doesn't have to play a volume game" and that they can stick to a "more curated strategy." Salke says they "try not to pay attention to the competition."
Thing is, whether streaming, cable or broadcast, they're all in the volume business now and they're all curating the hell out of it.
Salke made the point that, broadcast, cable or streaming, "it's a hit driven business." The difference for streamers is that it is all about "breaking through globally." She spoke of the need to "think in terms of global needle movers." They were a great band, the Global Needle Movers. I had their albums in the '80s.
To give Salke credit, she returned to the podium at the end of the Amazon session and showed us a clip direct from an editing room. It was a brief look at the upcoming Underground Railway historical drama series from Barry Jenkins ("Moonlight") . The clip was moody, tragic and atmospheric. Salke threw us a bone after all!