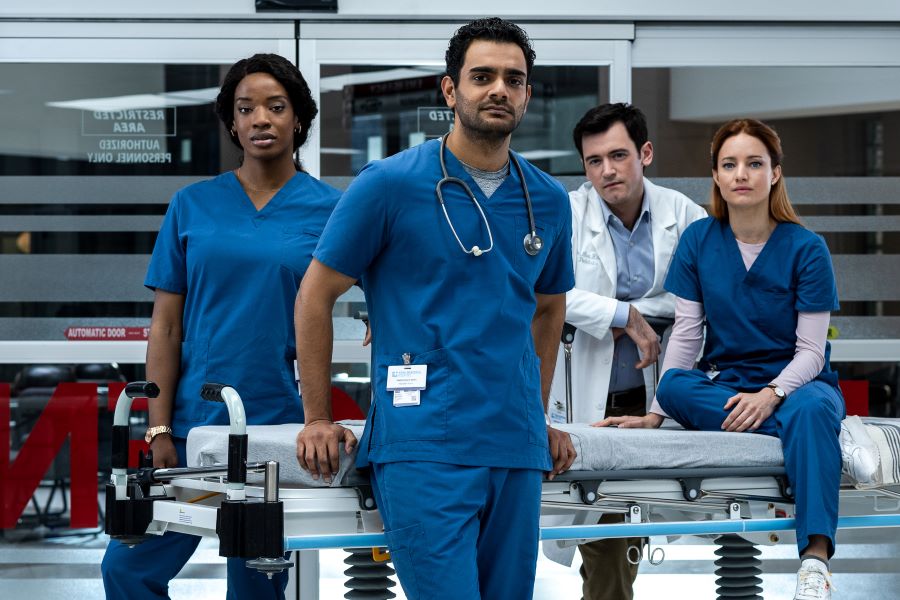 The new CTV series Transplant stars Hamza Haq as Dr. Bashir "Bash" Hamed, a Syrian refugee who fled in hopes of starting a new life in Canada. Bash's second chance comes at Toronto's York Memorial Hospital, where the foreign-trained MD must repeat his residency in order to work in the emergency department.
The actor who plays him, Hamza Haq, was born in Saudi Arabia to parents from Pakistan. The youngest of four siblings, he arrived in Ottawa at nine and graduated with a Bachelor of Arts in Film Studies with a minor in law from Carleton University.
Haq was never a refugee but his immigrant story has its own twists and turns. I met him on the set of the series in Montreal late last year. It was shortly after "Coach's Corner" commentator Don Cherry's "you people" remarks led to his firing from Hockey Night in Canada.
I discussed that situation with Haq in a far-ranging interview that went well beyond the usual "Congrats on your new TV show" banter.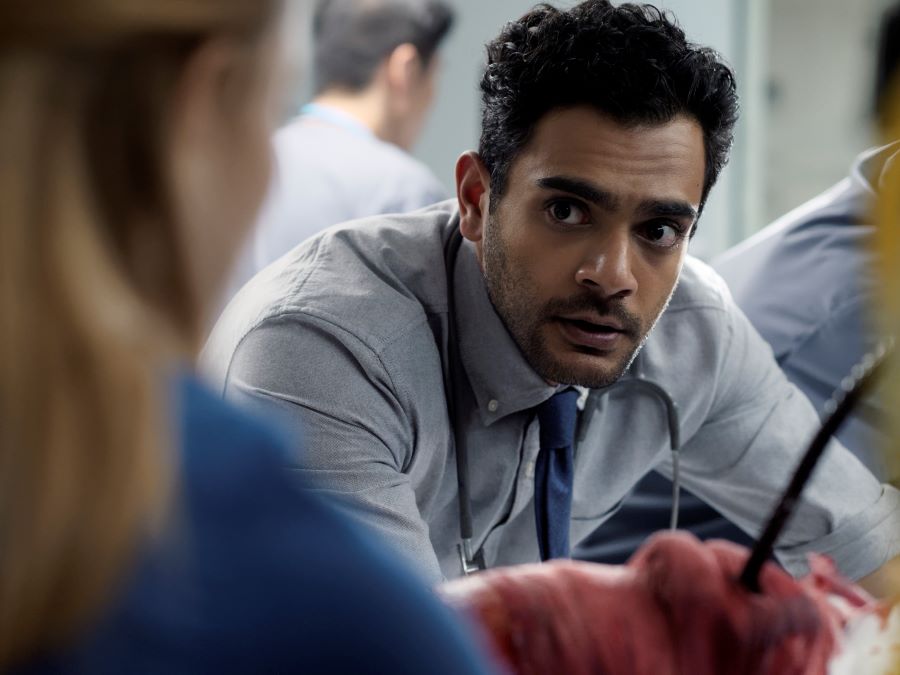 How did you come to this role?
I already had a working relationship with both Sphere Media and [series creator Joseph Kay]. We did This Life together and when Joe initially pitched this show I was hired to be a character consultant based on my experience as an immigrant in Canada and what it feels like to feel left out of it.
So you weren't cast as an actor at first but hired as a character consultant?
Theye were just trying to get the cadence of the episodes right. There was a similar process when we filmed This Life because we built my character from the ground up.  They had a template for it and then I colored it in with my experiences.
I was nominated for a Canadian Screen Award for the role I played on This Life. Then I had just done The Indian Detective for CTV so when Sphere and CTV met and were looking at guys of color, my name got thrown around. I auditioned for the part … and I ended up on top of the list.
You were both a character consultant and a character?
They added a slew of actual Syrian refugees with their own different experiences to inform the character as well. The majority of this character is based on a real life doctor who has a similar experience to Bash; it's inspired from his real life.
Were you able to speak with him?
I met him once in 2018, I believe, and yeah, we sat down, me and the creator of the show.
Did he see himself as a TV show?
Obviously not. He's a Syrian refugee himself and he still works in refugee camps as a doctor. He's a real life hero, and as is the case with most real life heroes, they don't think that they're doing anything phenomenal, they're just doing what they think is right — which is what I think they got right in Bash's character.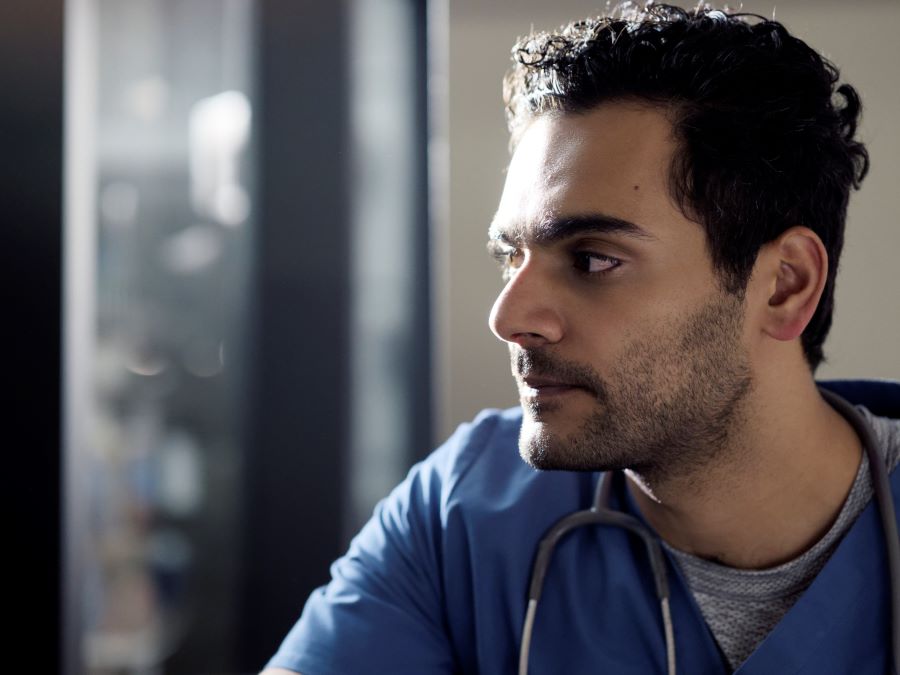 We've just had the whole Don Cherry kafuffle in Canada, a perceived moment of prejudice towards new Canadians. In some ways, do you think this is the perfect TV show for right now in Canada?
It's safe to say that a show like this is well overdue. If a show like this already existed, right now would have been, not solved, but at least we'd be having conversations about the problems far earlier. The fact that this is happening now is a huge step forward and that's great but, it's my biggest hope that it really gets the conversation going.
If it's Don Cherry today, it's gonna be someone else tomorrow and it's gonna be someone else the day after that. The sooner it airs the better, but there are problems in society and in the geopolitical situation that cannot be solved with one show.
What I'm really hoping a lot of people take away from this is that people who come from different walks of life didn't necessarily choose Canada but were by default given Canada because of the political situation in their own home country. Canada's done a great job of welcoming people but at the same time it doesn't solve the problem. It's acceptance is acceptance; it is merely a bridge. This show is an example of integration and contribution; of a refugee contributing in a positive way when given the opportunity.
Certainly the Canadian government has been far more welcoming to Syrian refugees than most other countries.
I will agree and admit that Canada is much more accepting than you know, then our neighbors to the south, but there's this idea that the problems that they're facing we don't have. To think that I believe is an erroneous statement.
I've been fortunate enough to travel a lot of places. Canada's great, it's totally accepting but to think that there's no racism in Canada …As a person of color, as a Muslim and as an immigrant, I know it firsthand. I'm happy that Canada has this image of acceptance and but now it's time to put your money where your mouth is.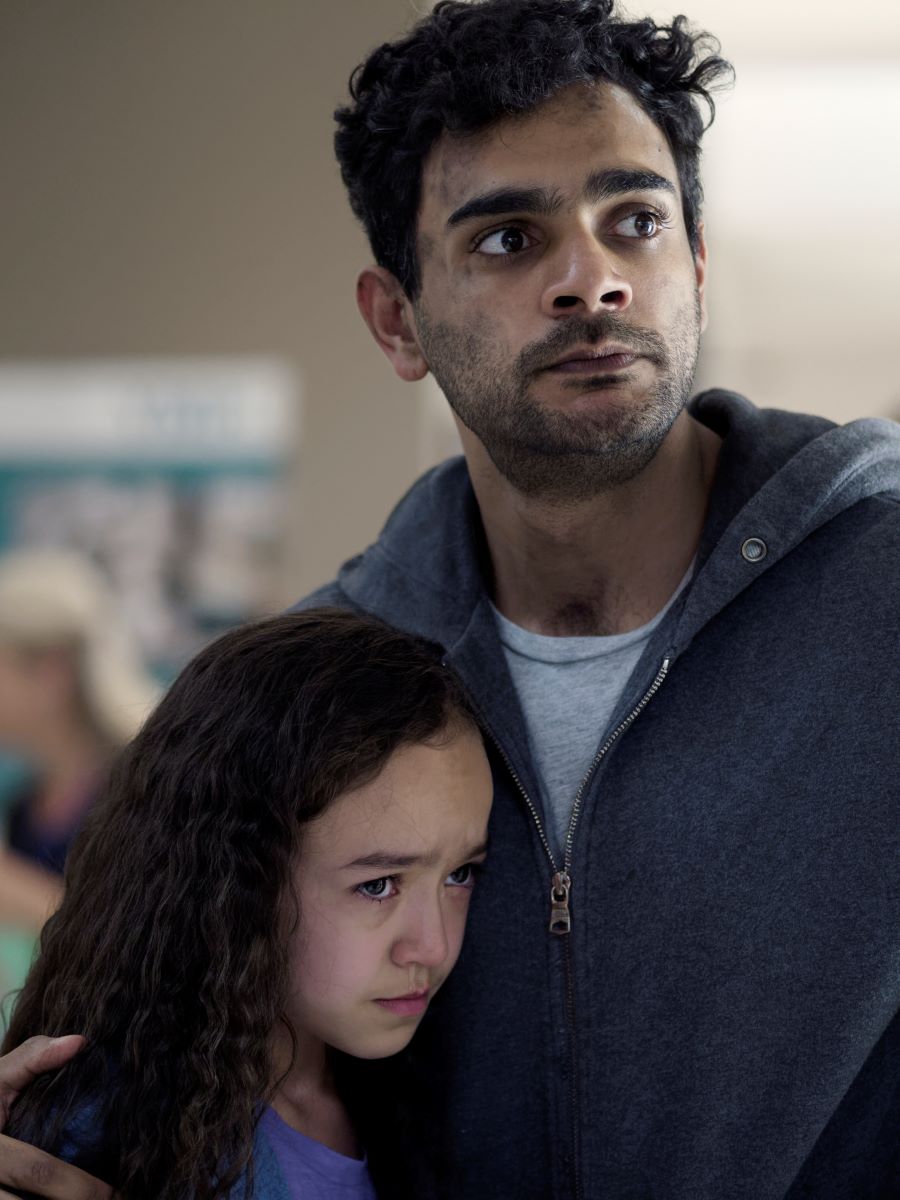 How long did you live in Ottawa?
I was nine when I came to Ottawa, I lived in Ottawa for about 14 years.
For a lot of kids growing up in Ottawa, let alone Saudi Arabia, to be a star of a TV show would be a fantasy.
As it was for me.
What made it real for you, when you thought you could do this?
I think I I owe a tremendous debt and of gratitude to my parents, We lived in Saudi Arabia and you know, my father worked for the airlines there and he just wanted his kids to have a better life and he wanted to make sure he was around for it.
Being the youngest, I got a little bit more leeway to express myself artistically and I always gravitated more towards that. Then, after a year of doing accounting in university, I had the conversation with him that a lot of brown kids, immigrant kids, whereever they come from… a lot of white Canadians don't have that conversation with their parents.
At the time, I just thought to myself that if I was destined to be an accountant, I wouldn't be growing up in a country where it was possible for me to do something else.
There's one thing about the children of immigrants having that conversation. There's another thing about an immigrant parent being open to hearing that conversation. Both him and my mom, you know, they weren't crazy about it, but they knew it's what I wanted to do.
You must have quite a passion for [acting].
Yeah, I didn't want to do anything else. I really didn't. I I tried everything else. I had every job imaginable. I was working for Canadian border service agency all through university. I was working at the integrated cargo security unit in Ottawa on Kent Street. I was working there and they offered me an extension. I said thank you no thank you, moved to LA and just tried it because I knew that when I watched movies I saw performances that really connected with me. I just wanted to be a part of storytelling.
Which performances were they?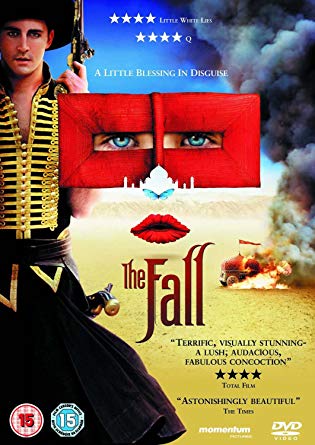 I grew up watching Bollywood … ,There's this movie called The Fall [2006] directed by a man named Tarsem Singh. And my cousin who was an artist, she said that you have to watch this movie. And when I watched it, it was the most visually stunning movie I'd ever seen. I was 18 at the time. And I said, I want to do that.
After my first year at university, my dad and I had that conversation. After, we shook hands and he was like, "All right, finish your degree and then after that do whatever you want." And I think within a week of me graduating from Carlton I was in Los Angeles studying acting.
Well here's to your dad.
I kind of asked my parents permission if I could try to pursue that and to my surprise and a lot of people surprise including my older siblings, they let me. And once I got that opportunity. I went all in.
I don't have technical skills. I'm not a painter. I'm not a great photographer. But I knew what I was good at, which was I could act, I could do these things. I've been imitating family members and movie stars for a years and years.