Ben Mankiewicz made it official Thursday — the 2020 TCM Film Festival has been cancelled.
The prime time host of the classic film channel told viewers who had purchased tickets to the Los Angeles-based event — scheduled for April 16-19 — that they would would automatically get a 100 per cent refund.
Sad for film fans but a smart call given how this fest often features stars from Hollywood's past, some in their eighties and nineties. The virus is especially challenging for the elderly. Mel Brooks, 93, Bruce Dern, 83, Piper Laurie, 88, Canadian-born Ruta Lee, 84 and Lily Tomlin, 80, were among those being honoured this April. Michael J. Fox and Christopher Lloyd were also both set to attend a screening of "Back to the Future." Leonard Maltin was also set to receive the Robert Osborne Award for his liftetime of stellar service as a film archivist and historian.
The news comes a day after the NBA suspends their season as teams head down the stretch, with the Toronto Raptors quarantined and headed for self-issolation for two weeks after their game Monday against the Utah Jazz. Jazz all-star Rudy Gobert has contracted the COVID-19 virus.
UPDATE: On Thursday, the NHL followed suit by suspending regular season games. This either cancels or postpones the remainer of the 82-game schedule. The Toronto Maple Leafs, who have played 70 games, were set to face off Thursday night against the Nashville Predators. The Leafs currently cling to the third and final playoff spot in the NHL's Eastern conference, three points up on the Florida Panthers, who have one game in hand.
The best case scenario would see NHL and NBA games postponed for at least two weeks. This rips a giant hole into the TV schedules of both TSN and Sportsnet. Further postponements would be an especially harsh blow to Rogers, which owns NHL rights, with five Canadian teams very much in contention to land spots in the Stanley Cup playoffs. Rogers has already canceled this season's three remaining Hometown Hockey events.
UPDATE #2: Other sports coverage affected by the virus:
The US college "March Madness" basketball tournament has been cancelled. The various conference championships had already been halted.
The World Figure Skating Championships, set to begin next week in Montreal, have been canceled, impacting CBC's schedule.
In soccer, games across Europe and other parts of the world are being played without fans in attendance or postponed to help prevent the spread of the virus.
In baseball, spring training was canceled as of 4 p.m. ET Thursday. The season has also been pushed back two weeks. The Seattle Mariners were already looking into alternative sites for their six home games scheduled for March, in accordance with a month-long ban on large group events near their Washington state stadium.
As of Thursday, PGA events will go on, but without any galleries.
Non-sports broadcasts will also take a hit. Starting Monday, New York-based talkers The Late Show with Stephen Colbert, The Tonight Show starring Jimmy Fallon, and The Daily Show with Trevor Noah will all proceed but without studio audiences. Late Night With Seth Meyers, TBS' Full Frontal With Samantha Bee and HBO's Last Week Tonight with John Oliver will also play to empty studios.
All were scheduled to go dark the following week regardless. Word on changes at LA-based talk shows such as Jimmy Kimmel Live and The Late Late Show with James Corden is expected later Thursday.
Games shows such as Jeopardy and Wheel of Fortune are also going ahead without a live audience. Jeopardy host Alex Trebek, who has been soldiering on for over a year while battling pancreatic cancer, recently sent word to the organizers of the Canadian Screen Awards that he will not be traveling north to receive a special award at the end of this month.
UPDATE #3: He need not have bothered. Both the CSA's and The Junos have been canceled.
Prime time schedules could be further impacted if producers and networks in LA lock out audiences for The Masked Singer and other on-going reality/game shows. Soon we might be seeing The Masked Audience. Not impacted is Survivor, with the current season's episode already in the can. Next fall's Survivor, however, has suspended production in Indonesia as a precaution. The Amazing Race is also avoiding airports around the world for a while. No word yet whether The Amazing Race Canada, which usualy shoots throughout May (and last season stayed within Canadian borders), will be affected.
UPDATE #4: Thursday afternoon, the producers of Big Brother Canada announced that they will be turning away audiences from attending future tapings in Toronto.
The pandemic being on-going, stay tuned for further updates. In the meantime, with spring schedules set to run out of new episodes and if you find yourself self-quarantined, brace yourselves for mass reruns.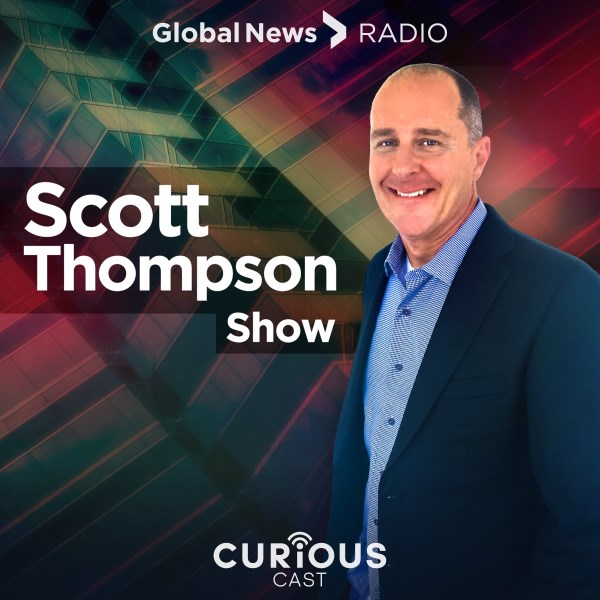 I talked Thursday with CHML's AM900 host Scott Thompson about the pandemic havoc. You can listen in here as we touch on how the news that Tom Hanks and Rita Wilson have the virus seemed to give everybody the chills.