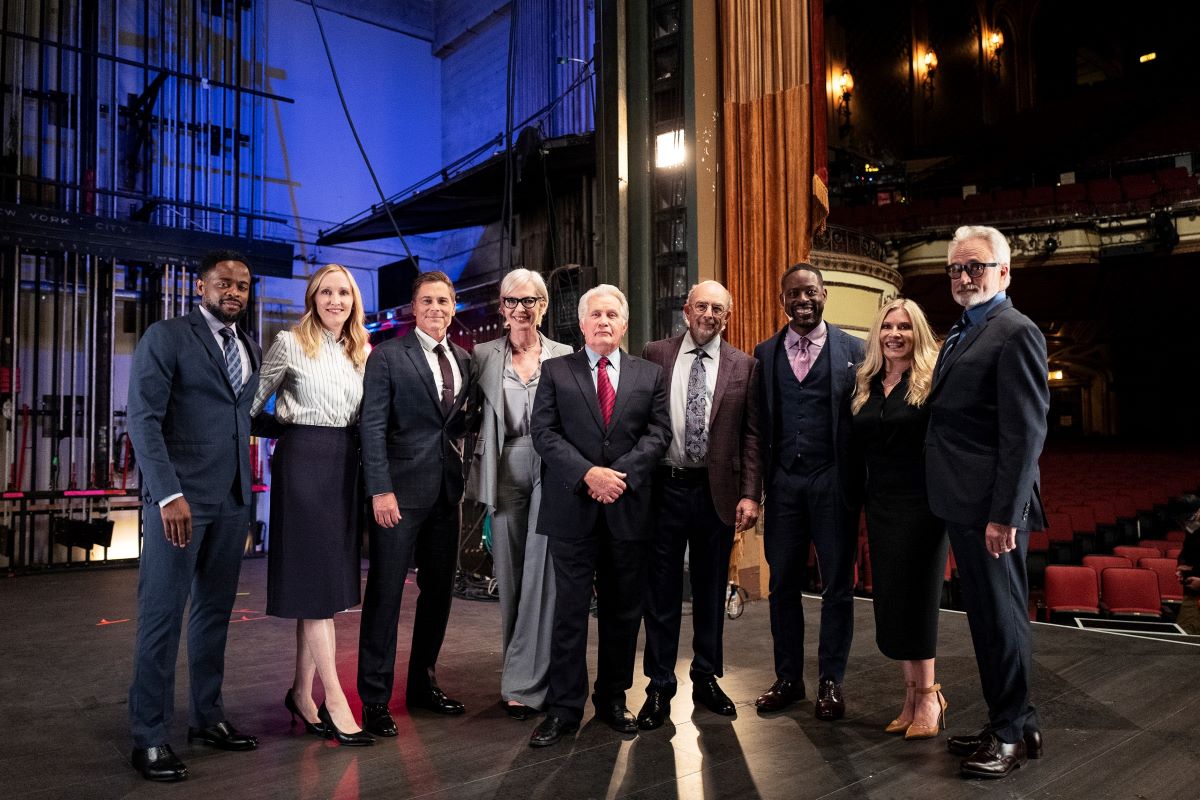 If you're a political junkie, tonight on TV is a scheduling mess. There are two town halls on opposite each other on separate channels. It's like a super spreader, Thursday night, Must See voteapalooza.
A divided nation can choose to either watch Good Morning America's George Stephanopoulos moderating a town hall with former vice president Joe Biden (ABC; 8 to 9:30 p.m.) or turn to NBC (plus MSNBC and CNBC) where Today co-anchor Savannah Guthrie will try not to sit too close to Donald Trump (from 8 to 9 pm ET).
The winner? It may be HBO Max. The new streaming service is presenting A West Wing Special to Benefit When We All Vote. The cast from the Emmy Award winning drama gathered in a theatre in Los Angeles to do a dramatic reading from a Season 3 election-themed episode titled, "Heartsfield Landing." Martin Sheen, Rob Lowe, Dulé Hill, Allison Janney, Janel Moloney, Richard Schiff, and Bradley Whitford all take part in the stage presentation. Sterling K. Brown replaces the late John Spencer in the cast as Leo McGarry.
I'm not a big fan of The West Wing; when it aired 15, 20 years ago I resisted what I felt was a very manipulative drama from creator and executive producer Aaron Sorkin. That puts me far out of step with many of my TV critic colleagues. Maybe it has something to do with me watching the show from Canada but it always felt way too heavy handed to me.
HBO Max just unlocked a digital screener, however, and I greatly admire what they've done here with this special. Director Tommy Schlamme is back and he reinvents stage recreations with a sweeping, omnipresent camera. You see the empty theatre seats turn into just enough backgrounds through clever lighting and, I gather, digital post production effects. If you're into television, ever wanted to attend a table read or just see the bones of a series episode, this is a very cool glimpse into how it all gets done. Even stage directions are crisply read from a podium. The cast and crew deserve extra credit for pulling it all together while observing strict production safety measures.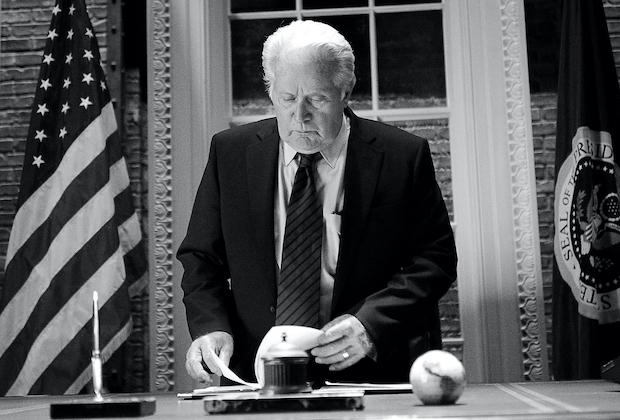 The music, too, is gently staged as part of the performance, with the theme beautifully begun on guitar before an orchestra materializes on stage and joins in.
Whitford, never shy politically, does the intro and admits there will be resistance from some to another preachy hour from a bunch of entitled actors. There are act breaks where When We All Vote co-chair Michelle Obama, former president Bill Clinton and Lin-Manuel Miranda urge viewers to register to vote.
Sorkin and company are all preaching to the converted, but it is beautifully done. Considering what's on the other channels, it will likely make many viewers wistful for a time when broadcast network television in America was considered great again.