While it was a bad year for most everything else, 2020 was a great year for documentaries premiering on television, especially profiles of rock 'n' roll bands from the '60s and '70s. Here, in no particular order, are my nine favourites, in some cases with links to my earlier reviews:
Laurel Canyon: A Place in Time (Epix; Crave). Several Canadians are at the heart of this two-parter, including Neil Young, Denny Doherty and Joni Mitchell, but so are the Mamas and the Pappas, The Doors, Crosby, Stills & Nash (above) and even loveable nudist Peter Tork and the rest of The Monkees. These were young artists who found record deals, fame and funky dwellings in the California valley region, along with sex, drugs and rock 'n' roll. The story seems more relevant than ever 50 years later with America once again ripping apart at the seams. The miracle is that so many key players are still here to tell it, including David Crosby, Steven Stills, Graham Nash and Neil Young. (NOTE: See also the revealing 2019 documentary on band agitator Crosby: "Remember My Name.")
The Bee Gees: How Can You Mend a Broken Heart (HBO, Crave). Director Frank Marshall and his production partner/wife Kathleen Kennedy have amassed a steady stream of clips encompassing the entire careers of Barry Gibb plus twins Robin and Maurice, along with younger brother Andy. It's an enormously successful entertainment story spanning half a century. The documentary serves to cement the reputation of these prolific and incredibly consistent singer-songwriters who rose to dizzying heights in the mid-to-late '70s only to see it all crushed under the "Disco Sucks" leveling at the end of that decade.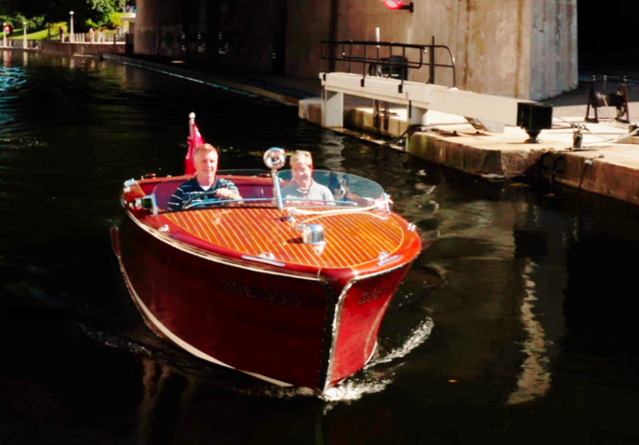 Tripping the Rideau Canal (TVO). The four-hour documentary captures, pretty much in real time, what it would be like to ride one of those beautiful wooden inboard beauties for a 27-kilometer stretch from the village of Manotick to the Parliament buildings in downtown Ottawa. There's no narration, no music. Just the putt-putt of the motor and the occasional loon or ducks. It sounds boring, but the calming sounds of nature provide the perfect soundtrack for our quarantined times. Instead of narration, the filmmakers incorporated a "Pop-Up Video"-like effect on the river journey, with bits of information, as well as charts and graphs, appearing on screen — often using the surface of the water as liquid blackboard. UPDATE: You can go tripping tonight — TVO is re-broadcasting this doc New Year's Eve. Float into 2021!
Gordon Lightfoot: If You Could Read My Mind (CBC Gem). From the CBC Gem press site: Following Lightfoot's evolution from Christian choirboy to troubled troubadour to international star and beloved Canadian icon, Gordon Lightfoot: If You Could Read My Mind is an intimate and emotional examination of the artist's profound relationship to his music and his Canadian roots. Features interviews from Lightfoot peers Ian and Sylvia Tyson, Randy Bachman, and Steve Earle; famous fans Alex Lifeson and Geddy Lee from Rush, Alec Baldwin, Anne Murray and Sarah McLachlan; as well as behind the scenes stories from members of his longtime band.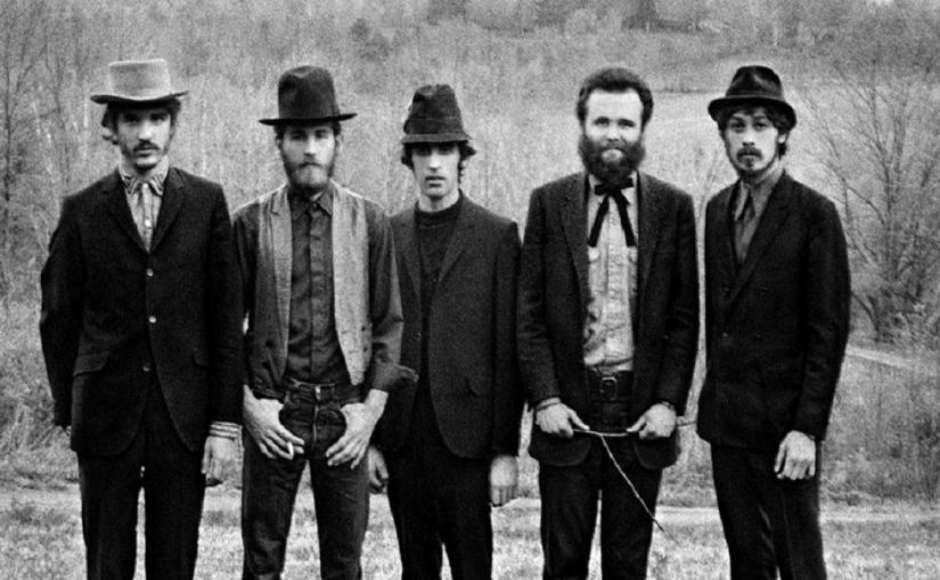 Once Were Brothers: Robbie Robertson and the Band (CTV, Crave). From the review in Rolling Stone: "Director Daniel Roher starts by diving into Robertson's personal musical journey before turning the film's attention to the former Ronnie Hawkins/Bob Dylan backing band-turned-Rock & Roll Hall of Famers, expanding the spotlight to encompass the quintet as a whole. But make no mistake: This is really one man's look back in anger, sorrow, joy and sentimentality. "Robbie Robertson on the Band" would be a more accurate description.
Belushi (HBO, Crave). Visually, the doc is dazzling, with plenty of clips from Belushi's work on SNL (including the "Cheeseburger" sketch), "Animal House" and "The Blues Brothers." There is, I find, a slight over-reliance on a technique exploited in Judd Apatow's recent "The Zen Diaries of Garry Shandling"– having the dialogue written in script across the screen in real time as the voices are being heard. A little of that goes a long way I find. What I couldn't get enough of, and there's a lot of it, is the animation. Full credit goes to Robert Valley, the Canadian-born animator whose stylish work dates back to Gorillaz music videos as well as "TRON: Uprising." His graphic caricatures of Belushi are full of energy and capture his essence whether in full-throated blues wailing or mumbling through awkward interview moments.
The Go-Gos (Showtime and Crave). Australia-born director Alison Ellwood, whose "Laurel Canyon" is a must-see rock documentary on Netflix, manages to show both sides of the group in her 90-minute documentary "The Go-Go's." She has the key band members — Charlotte Caffey (lead guitar, keyboards and vocals), Belinda Carlisle (lead vocals), Gina Schock (drums), Kathy Valentine (bass and vocals) and Jane Wiedlin (guitar & vocals) — tell their story from a mid-life perpective. Intercut with archival footage from the punk days and those MTV videos, as well as concert footage, the approach adds to the drama. You're listening to tales of all these twentysomething cocaine binges and other excesses and you wonder: how did these women all survive into their sixties?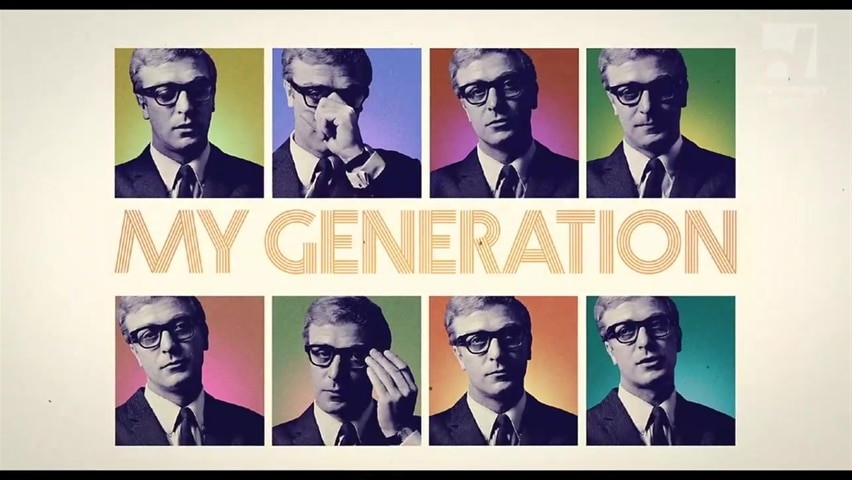 "My Generation" (documentary Channel). After seeing this on a British Airways flight, it took two years for this 2018 doc to pop up on my TV bundle. What the Netflix doc "Laurel Canyon" does for the California music and culture of the late '60s- early '70s, "My Generation" does for the electrifying Mod British scene of the mid- '60s. Back when England swung like a pendulum do, Michael Caine was in the middle of the cultural awakening. The Oscar-winnng actor was a bit older than many of the pop stars exploding onto the world stage at the time, but he was there, helping to shape it then and define it now. It was more than the flowering of a music scene, it was a cultural sea-change. England, Caine observes, went from dull grey to psychedelic colours as a younger generation overwhelmed their elders and defied their conventions.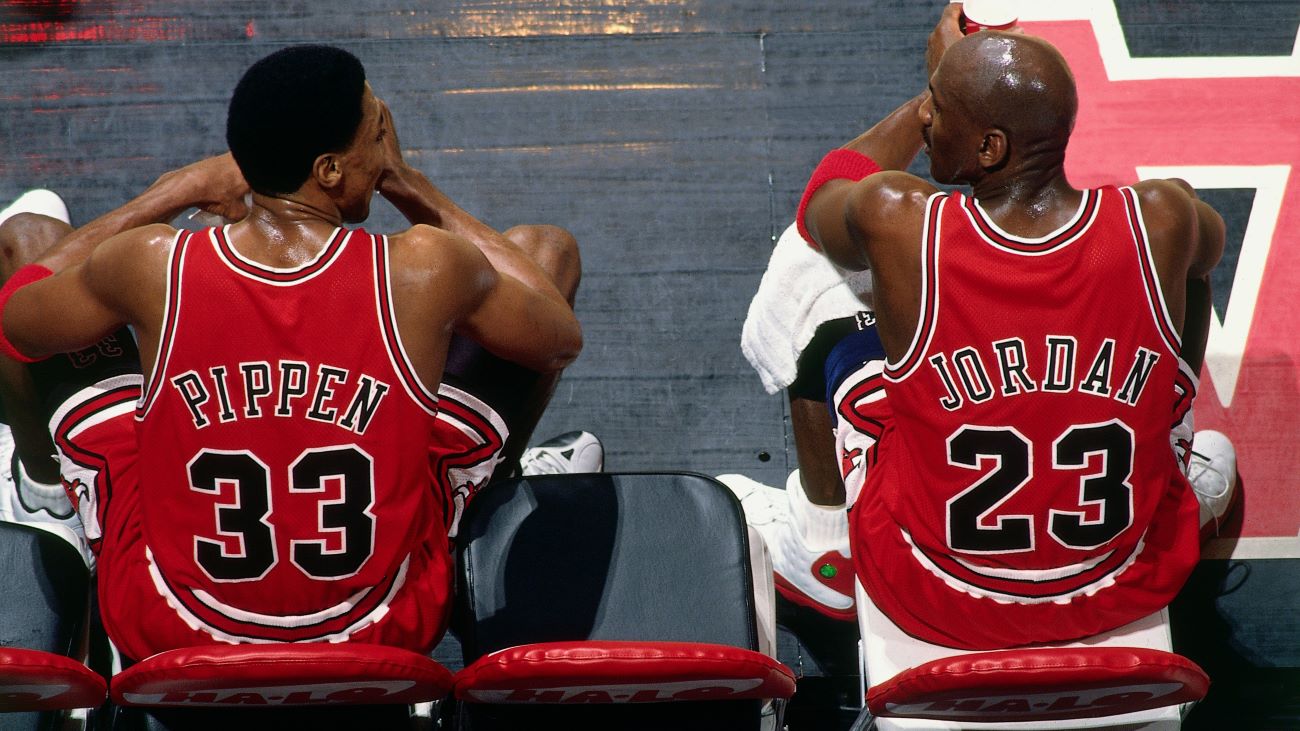 The Last Dance (ESPN and Netflix). This is the 10-part documentary even non sports fans watched when the pandemic started to shut everything down last March. Directed by Jason Hehir (who was also behind the terrific 2018 documentary about Andre the Giant), this behind-the-scenes look at the Chicago Bull's last NBC championship was made possible when the team allowed unprecedented access to a film crew throughout that 1997-98 title defense. As a result, all the drama between the key players, especially Michael Jordan, Scottie Pippen, Denis Rodman and coach Phil Jackson, comes tumbling out of the vault — right in time for Jordan to cement his rep as the NBA's GOAT. Was executive producer Jordan motivated to drive home his greatness before LeBron James won his 4th NBA title? That's a slam dunk.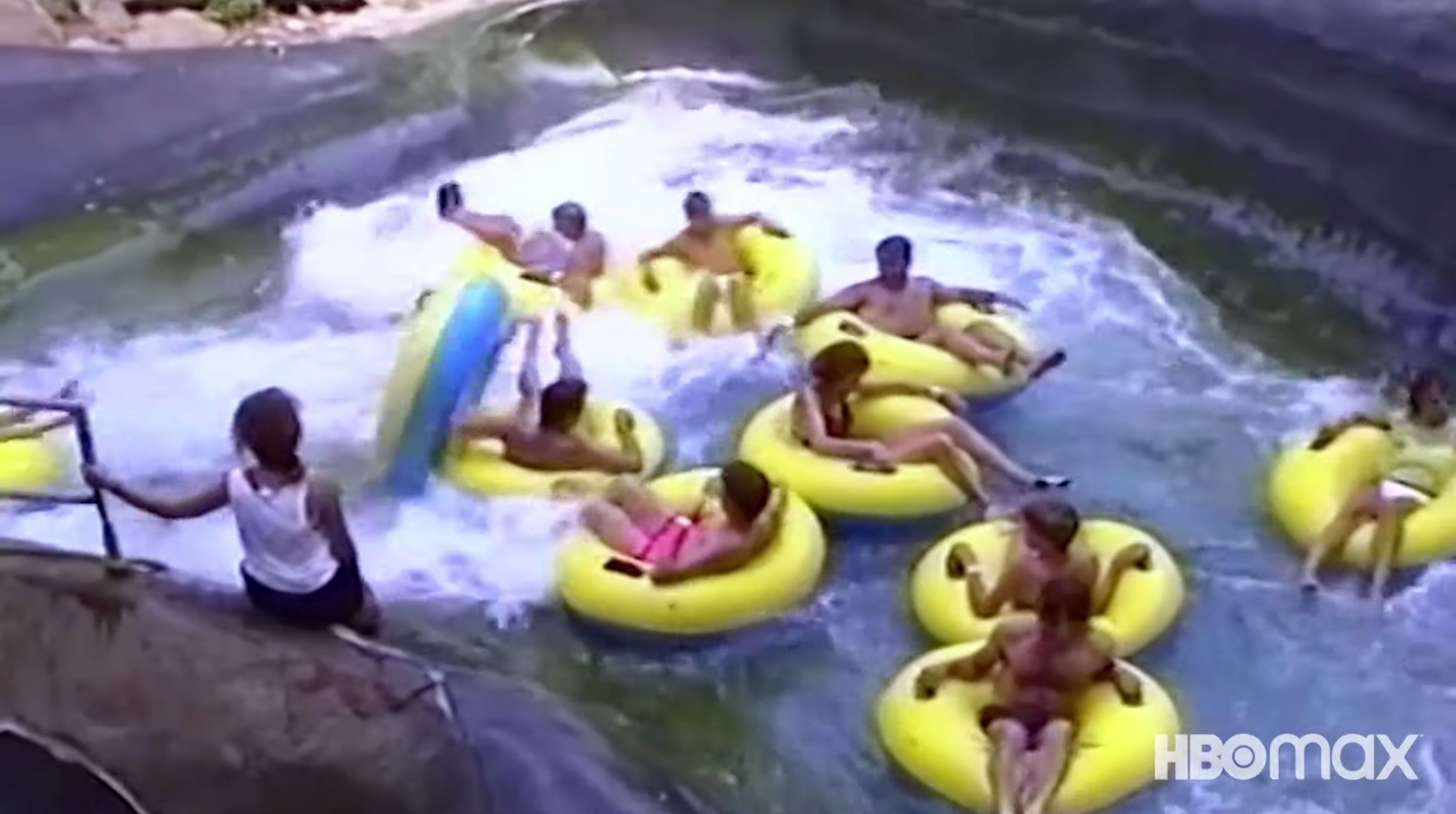 Class Action Park (HBO, Crave). Directed by Chris Charles Scott and Seth Porges and narrated by John Hodgman, the documentary begins with a clip of Jimmy Kimmel, who, as a fearless young tyke, visited "Action Park" in Vernon, New Jersey. His nickname for the notorious playground? "Traction Park." We learn, as well, that some of the rides later provided inspiration for kamikaze stunt dude Johnny Knoxville. Some water rides were basically concrete slides where kids rode broken, brakeless sleds that could and did easily carom off track, hurtling youngsters onto hard, jagged rocks. Others were giant water pipe-like slides towering several meters above an ice-cold pond. Riders were spat out like so much sewage. Still others scaped skin clear off of arms and legs and tucked bathing suits way up into regions where they remain to this day.
SOME HONOURABLE MENTIONS: The Comedy Store (Showtime, Crave); Howie Mandel: But, Enough About Me (CTV, Crave); American Utopia (HBO/Crave).