There's so much damn television released every week that these calendar listing have to be done in steps. Please check back as this page will be updated all month.
SUN/MAY 2
The Story of Late Night (CNN). This six-part docuseries, from executive producer Bill Carter and Toronto's Cream Productions, features a Who's Who of late night sifting through the history of Johnny, Dave, Jay and the Jimmys plus a host of other late night hosts. Airing consecutive Sundays and highly recommended.
The Girlfriend Experience (Starz, Crave). It's been four years, but this anthology series from Steven Soderbergh is back, This new, third season centres around a neuroscientist Julia Goldani Telles from The Affair) working in London's Tech industry.
MON/MAY 3
Antiques Roadshow Celebrity Edition (PBS). This four-part special features celebrities trying to get their antiques appraised. Hey, everybody is downloading their junk to try and get through COVID times. Jay Leno, S. Epatha Merkerson and Nancy Kerrigan are among the celebs.
TUES/MAY 4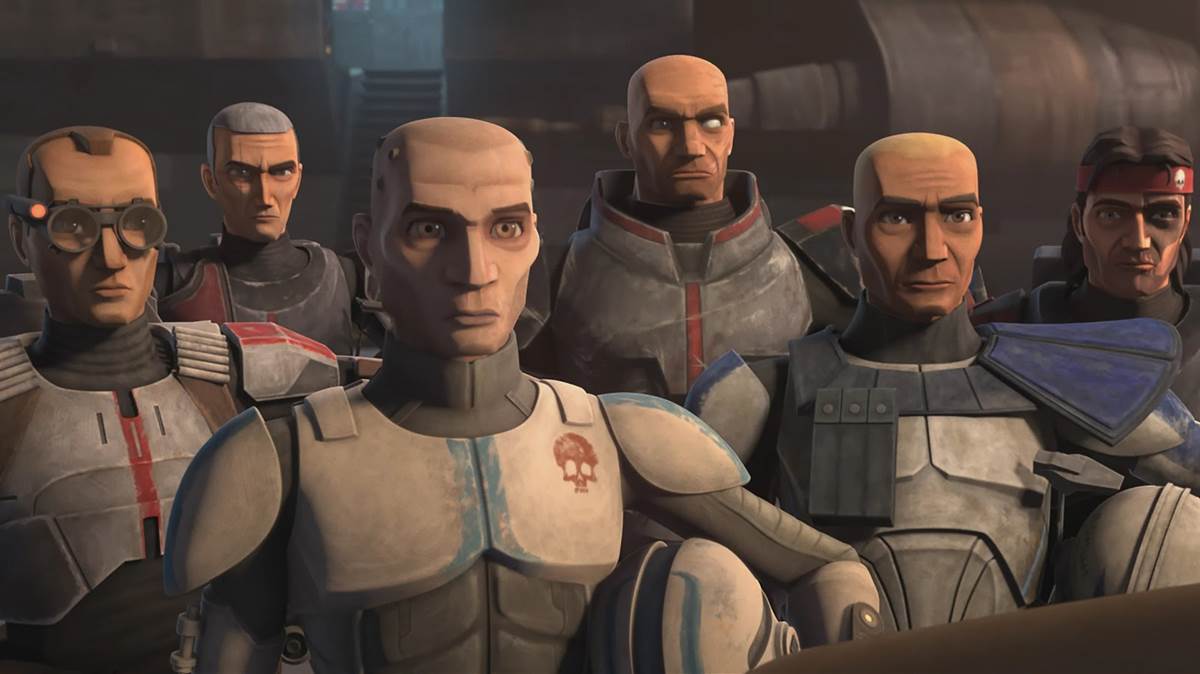 Star Wars: The Bad Batch (Disney+). This being "May the fourth (be with you," Disney felt it was time to present a new offshoot of this franchise to the faithful. The result is thos animated series featuring a group of skilled clones has been spun off from The Clone Wars. Opens with a 70-minute episode and continues Fridays starting May 7.
WED/MAY 5
Kids Say the Darndest Things (CBS). …they just say them on CBS this year instead of ABC where this re-boot began last season. Tiffany Haddish is back as host.
THURS/MAY 6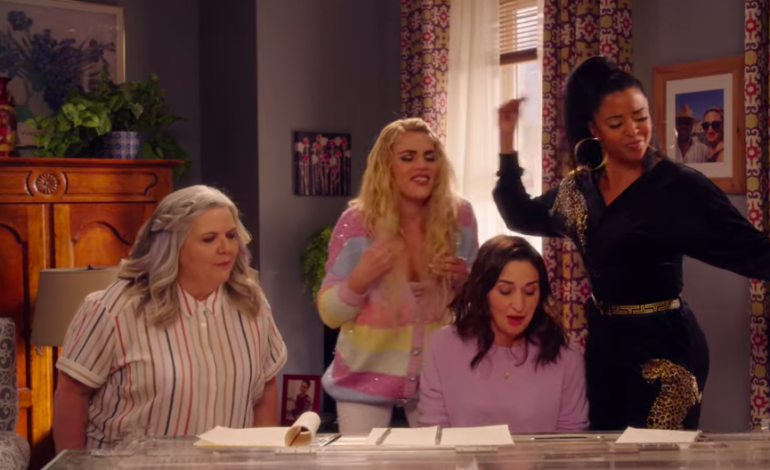 GIRLS5EVA (Peacock). Tina Fey is among the executive producers of this series about an all-girl pop group from the '90s who try for a come back after a rapper samples their one-and-only hit record. Busy Philipps, Paula Pell, Ashley Park, Sara Bareilles and Renee Elise Goldsberry play the singers.
That Damn Michael Che (HBO Max, Crave). SNL's Weekend Update anchor is joined by colleagues Cecily Strong, Colin Quinn, Colin Jost and others in a series of sketches — which is weird because he doesn't do sketches on SNL.
Dark Side of the Ring (Crave). The third season premiere of this pro wrestling expose series looks at Brian Pillman, Nick Gage, The Ultimate Warrior, Grizzly Smith, The Dynamite Kid and more. Comin' atcha weekly.
FRI/MAY 7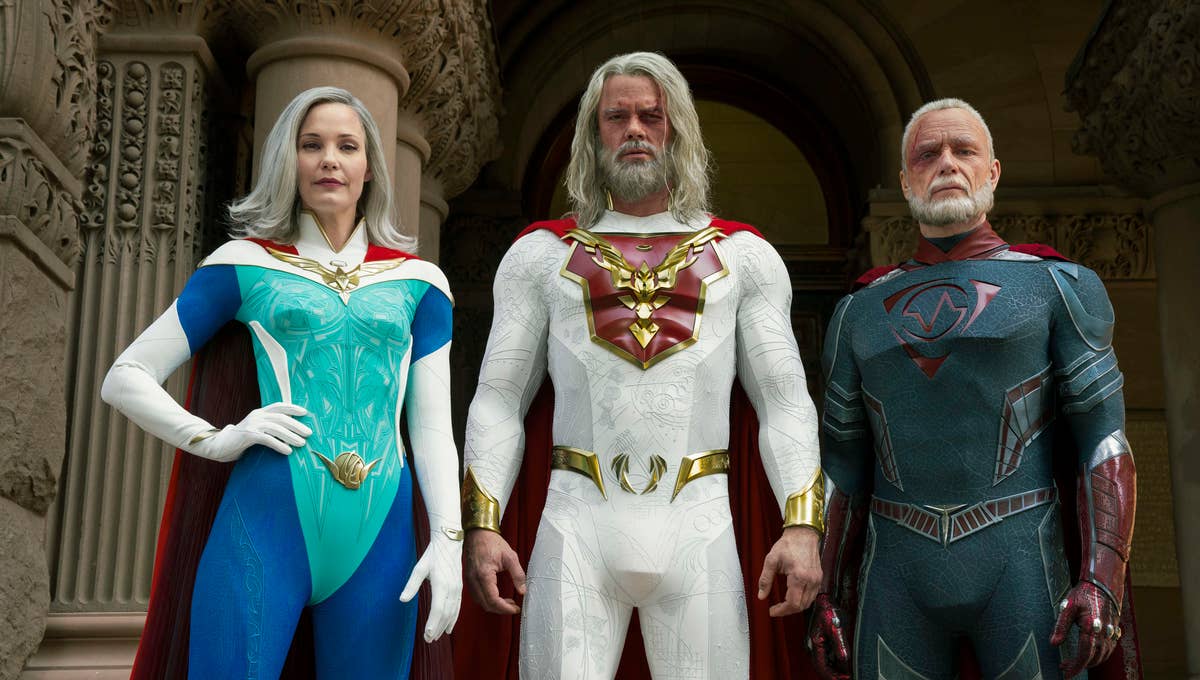 Jupiter's Legacy (Netflix). Josh Duhamel, Den Daniels and Leslie Bibb star in this comic book adaptation about the offspring of the first superheroes, who emerged in the 1930s. The eight-episode series is based on the work of Mark Millar and Frank Quitely.
Monster (Netflix). A teenage honour's student is arrested on a murder charge and will go to jail for life if he cannot prove his innocence. Kelvin Harrison, Jr., Jennifer Hudson and Jeffrey Wright star in this movie which was originally planned for theatres.
Shrill (Hulu; Crave). SNL's Aidy Bryant returns in this comedy for a third and final season.
Way Over Me (Crave). Known as "Sortez-Moi De Moi" in Quebec, this series is available for English audiences for the first time in either dubbed or subtitled versions. The psychologival thriller looks at the world of mental health care. Stars Pascale Bussiere as Dr. Justine Mathieu who treats emergecy care patients. Some, such as David Ducharme (Vincent Leclerc), struggling with a bipolar disorder, get special treatment.
SAT/MAY 8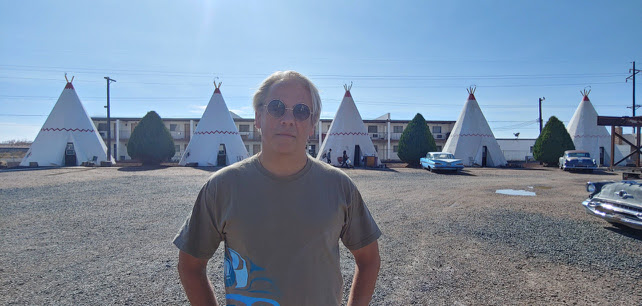 Going Native (APTN). Anishinaabe humorist Drew Hayden Taylor looks at the ways Indigenous Peoples in North America are re-shaping their culture in the 21st century. In Episode One, Drew runs for his life from real life zombie enthusiast Xander Jones.
SUN/MAY 9
What's Goin On: Marvin Gaye's Anthem for the Ages (CNN). Fifty years after the song and album were released, Don Lemon explores the impact and genius of Marvin Gaye signature recording in the context of the divisions in America today.
American Ninja Warrior Women's Championship (NBC). Women punch through the brick ceiling of TV reality show stupidity.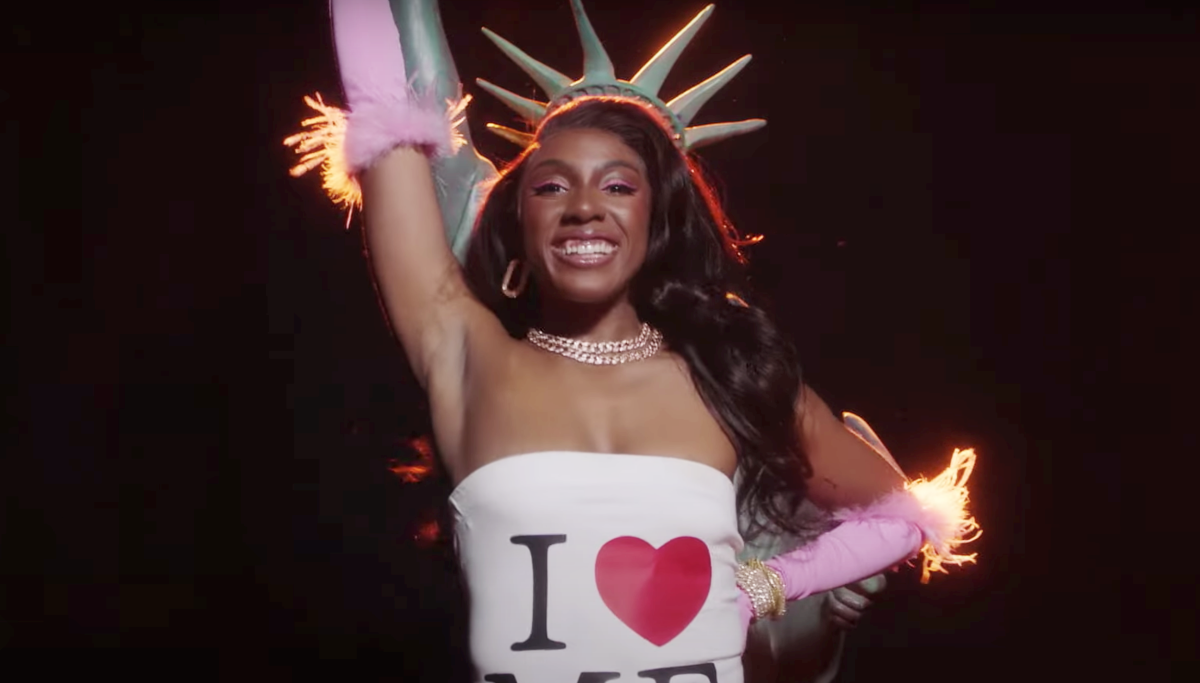 ZIWE (Showtime; Crave). This no-holds-barred variety show is hosted by Ziwe Fumudoh, a Brooklyn comedian and Internet sensation who broke through on Desus & Mero. She mixes musical numbers, guest interviews (including Jane Krakowski, Bowen Yang, Phoebe Bridgers and Cristin Milioti) and sketches in edgy new ways. Sure to make you squirm!
MON/MAY 10
The Crime of the Century (HBO; Crave). A new documentary from Alex Gibney examines Big Medicine's role in the opioid crisis. With half a million deaths from overdoses this century alone, North America's opioid epidemic is not a public health crisis that came out of nowhere. Two parts.
TUES/MAY 11
Extra Life: A Short HIstory of Living Longer (PBS). While the COVID crisis still lingers, this series looks at how far modern medicine has come since previous global pandemics such as smallpox, cholera, the Spanish flu and others.
WED/MAY 12
The Upshaws (Netflix). Wanda Sykes and Facts of Life's Kim Fields star in this blue collar comedy set in Indiana.
THURS/MAY 13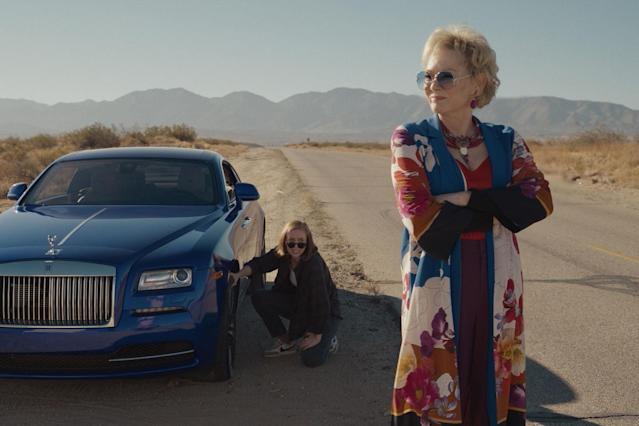 Hacks (HBO Max; Crave). Jean Smart stars as a washed-up Vegas stand-up comedian who mentors an up-and-coming comedy writer-performer played by Hannah Einbinder. Kaitlin Olson and Carl Clemons-Hopkins also stars in this series produced by Mike Shur (Parks & Recreation).
FRI/MAY 14
Halston (Netflix). Ewan McGregor stars as the famous fashion designer in this five=episode series from producer Ryan Murphy. Rory Culkin and Krysta Rodriguez (as Liza Minnelli), Bill Pullman and Vera Farmiga also star.
The Underground Railroad (Amazon Prime Video). Barry Jenkins (Moonlight) directs all 10 episodes of this series which, based on the novel of the same name, looks at an alternative version of the 19th century escape route for Southern slaves.
MON/May 17
American Experience: Billy Graham (PBS). An international celebrity by the time he was 30, this crusading evangelist built a media empire and had the ear of presidents and royalty.
FRI/MAY 21
SOLOS (Amazon Prime Video). This seven-episode anthology series aims to explore all manner of human connection. Uzo Aduba, Nicole Beharie, Morgan Freeman, Anne Hathaway, Anthony Mackie, Helen Mirren, Dan Stevens, and Constance Wu star. Created by David Weil, who directs three episodes.