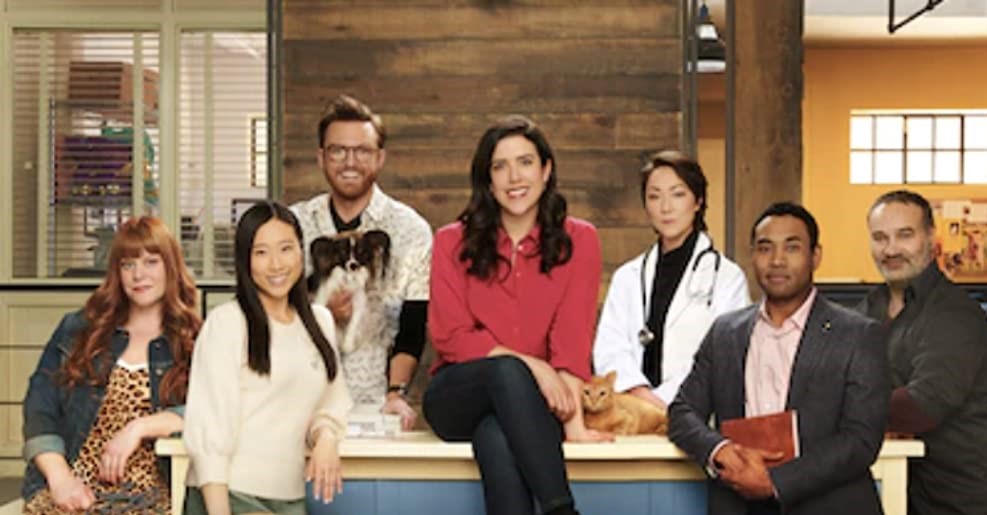 NOTE: This story has been corrected below to clarify that the decline in Canadian ratings is true for all broadcast networks, not just CBC.
How tough has it been for new broadcast network shows to crack through the clutter this fall? Tougher, so far this season, than trying to root for The Toronto Maple Leafs.
There are so many reasons why, including the disruption in production and schedules over the past 20 months or so due to the pandemic. Then there's the ever-increasing competition from streaming services. There has been some bounce back, but there are also signs of a more lasting change in viewing habits.
Then there is just dumb luck. CTV imported The Big Leap but lost out on the series premiere simulcast due to the federal election call. Billed as one of the new "feel good" shows of the fall, it has yet to crack the English Canadian Top-30.
And likely never will. The Big Leap premiered to just 1.47 million viewers on Fox in September. That's still a good number in Canada, but in the US it is low, even by Fox standards. Other new imports stumbling out of the gate have been The Wonder Years (drawing 3.23 million for its ABC opener), Our Kind of People (where just 1.65 million agreed on Fox) and Ordinary Joe, which drew a very ordinary 3.85 million for its US debut.
There are no breakout hits among the rest of a smaller-than-usual rookie crop of US shows. Those doing OK are spinoffs of CSI and FBI franchises. CBS has also already renewed Ghosts, which premiered to 5.52 million in the United States.
The good news for CBC is that it does not get burned for buying into low-return imports. The bad news? CBC had a big hill to climb this fall with the unexpected departure of Kim's Convenience on top of already trying to replace Schitt's Creek, Baroness von Sketch Show and Frankie Drake Mysteries. For a broadcaster with just two hours of programming to fill every weeknight, that ripped a big hole in its schedule.
Again, the decline in TV audiencxe is true for all broadcasters, not just the CBC. Through the first six weeks of the schedule, starting with confirmed Numeris TV Meter data from Aug. 30 through Oct. 10, the entire English Canada broadcast network audience is down year-to-year eight per cent among viewers ages 2+ and 13 per cent among viewers in the demo most desirable among advertisers, 25-54.*
Now, every broadcast network in Canada has seen declines over the past year – which in itself was not a banner year. Broadcast declines have been steady for, well, ever since Netflix began producing content nine years ago.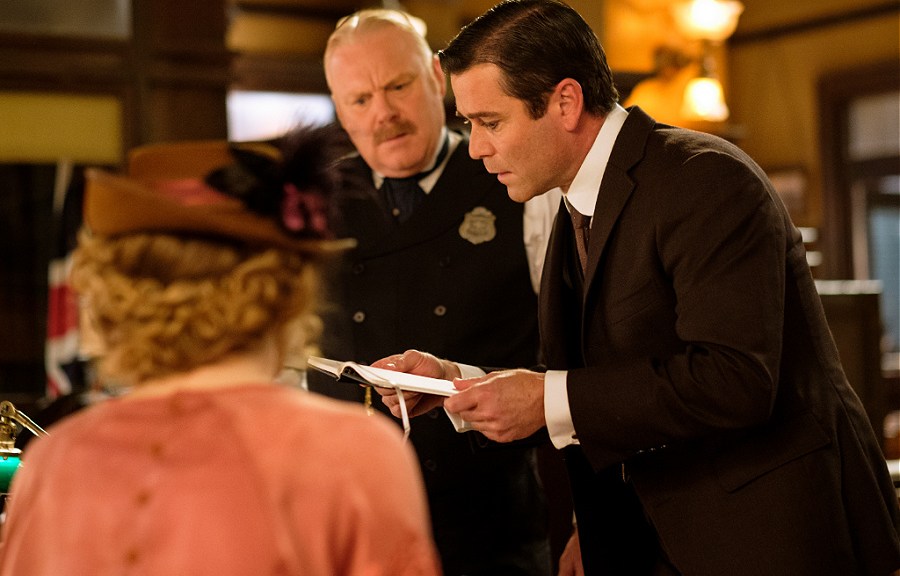 As for this season: Murdoch Mysteries, which averaged 740,000 viewers through the first three episodes, remains CBC's top draw. It is the only CBC series to crack the Numeris Top-30 this fall and its 25-54 audience has increased each week since it returned in mid-September.
Marketplace is off to a promising start. The first two episodes drew 515,000 viewers and its 25-54 audience is up 18 per cent over last year.
This Hour Has 22 Minutes saw a boost right after the Federal election in September, pushing 25-54 numbers higher than they'd been since the US presidential election in November of 2020. Over the first four episodes, the 29-year-old sketch series was averaging 388,000 viewers.
That, plus the robust season premiere audience for imported drama War of the Worlds (421,000 viewers), is the good news. Now for the new shows:
Strays, the new comedy spun off from Kim's Convenience, drew an estimated 306,000 over its first four outings.
Moonshine, a new drama set on the East Coast, averaged 256,000 over four episodes.
Race Against the Tide, the new Bay of Fundy reality show with Shaun Majumder as host, drew an average of 224,000 for its first eight of nine episodes.
Other show numbers so far this season: Family Feud Canada (300,000 after eight episodes); the import drama Victoria (295,000 through four); Diggstown (206,000 for the third season premiere).
No confirmed date as yet on a few shows that have just returned, including The Great Canadian Baking Show, Heartland and Dragon's Den.
Sort Of has yet to premiere on the main network, although early returns from its CBC Gem launch earlier this month show it ranking third in new comedies behind Strays at No. 2 and Ghosts at No. 1. A very today dramedy about a fluid millennial living in Toronto, Sort Of is set to premiere Nov. 9 on CBC.
CBC, as mentioned, is not alone in this decline. The CTV original JANN has not cracked Numeris' English Canadian Top-30 once this season. Global's new original Family Law did, once, in its first week, when 652,000 viewers responded. That ranked it 24th among all shows in English Canada the week of Sept. 13-19.
It has not cracked the Numeris Top-30 since, although it got tougher to rank as more simulcast favourites came flooding back to Canadian schedules. Still, Global's decision to cancel Private Eyes after five seasons remains questionable. The Jason Priestley headliner was drawing twice Family Law's opening number and peaked at the No. 1 spot on the Top 30 with 1.4 million viewers this past summer.
*Source: Numeris TV Meter, Aug. 30 – Oct. 10, 2021 & Aug. 31 – Oct. 21, 2020,  Total TV Eng., Ind.2+ & A25-54, M-Su 7p-11p, Total Canada, AMA, generated by InfoSys+TV. Confirmed data.