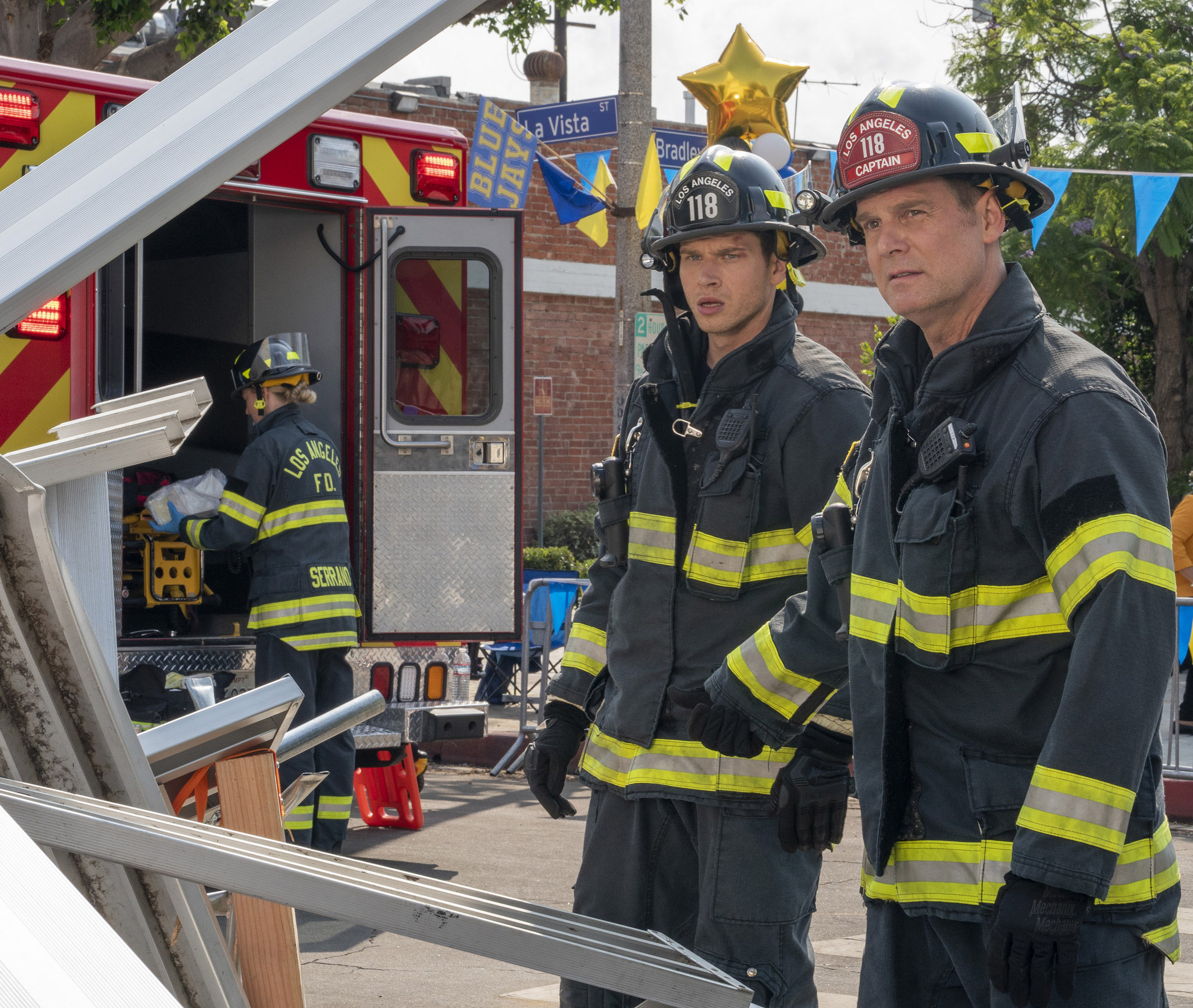 The first responder drama 9-1-1 topped the October 11-17 list of the most-watched TV shows in English Canada.
The imported series was part of an all-Global Top 4 as the race between CTV — dominant for two decades — and Global becomes much closer this fall. In all, Global and CTV tied with 13 shows each on the Numeris all persons 2+ list, with Citytv and Sportsnet National having two shows each.
Close behind 9-1-1 for tops in all of Canada was District 31 on SRC in Quebec. According to Numeris, the Montreal-based daily police drama drew an average of 1,819,000 viewers over four nights in its home province alone.
While there doesn't appear to be any breakout imported hits in English Canada as yet, Global's most-recent American buys are outperforming the CTV rookie crop. For example, for the week of Oct. 11-17, only CTV's import La Brea, at No. 29 out of 30, shows up on the Numeris Top-30. Global's strategy of buying into spinoffs from existing franchises seems to be paying off with Top 30 finishes that week from CSI: Vegas (No. 3), NCIS Hawai'i (No. 9), FBI: International (No. 13) and Ghosts (No. 20).
Add in the return of Survivor, No. 4 for the week nationally and No. 1 in the Toronto-Hamilton market, and bragging rights as Canada's No. 1 network in terms of total viewers may be in play for the first time in decades.
Here's how the Top-10 performed the week of Oct. 11-17, according to Numeris (Live+7 average minute audience data, all persons 2+):
9-1-1 (Global) Mon 1,865,000
NCIS (Global) Mon 1,736,000
CSI: Vegas (Global) 1,709,000
Survivor (Global) Wed 1,701,000
The Good Doctor (CTV) Mon 1,675,000
The Rookie (CTV) Sun 1,667,000
Blue Bloods (CTV) Fri 1,573,000
FBI (Global) Tues 1,534,000
NCIS: Hawai'i (Global) Mon 1,398,000
CTV Evening News (CTV) MTWTF 1,377,000
Tops in sports for the week in English Canada was a Toronto Maple Leafs game on Sportsnet National, which drew 1,272,000 for 14th overall on a Wednesday night, and another Sportsnet take from the early game Saturday Hockey Night in Canada audience, which netted 1,063,000 and 20th place that Saturday. For the second week in a row, no NFL Sunday action made the Canadian Top-30.
Back up against the return of Survivor, CTV's simulcast of The Masked Singer has slipped to 15th overall with 1,258,000 Wednesday night viewers. Citytv's top two entries were Chicago Fire at 18 (1,162,000) and Chicago Med at 30 (958,000).
The Conners on CTV was top sitcom at No. 21 with 1,136,000 viewers. Global's simulcast of Saturday Night Live's Oct. 16 show, hosted by Rami Malek, was 25th nationally with 1,035,000 and ranked at No. 10 in the Toronto-Hamilton market.