Global News Radio host Jeff McArthur called Wednesday and asked me to weigh in on a recent report: "Are we streamed out?"
You can listen to our discussion by clicking on the arrow above.
The question arises as Netflix imposes a new price hike for subscribers. The standard plan in Canada just went from $14.99 a month to $16.49.
Fans of After Life and Ozark will pay it, I feel, to stick with the final episodes of those shows. It is Netflix's first price jump since October of 2020, although Canadian subscribers in recent years have also had to absorb the addition of HST on every bill.
The move comes as Netflix, the industry streaming leader for almost a decade, sees its share of the pie nibbled into by several content-rich competitors. According to a recept report from Parrot Analytics, the company's share has dropped below the 50 per cent mark for the first time, with Amazon Prime Video, Disney+, AppleTV+, Hulu, HBOMax, Paramount+ and, in Canada, Crave, its major competitors.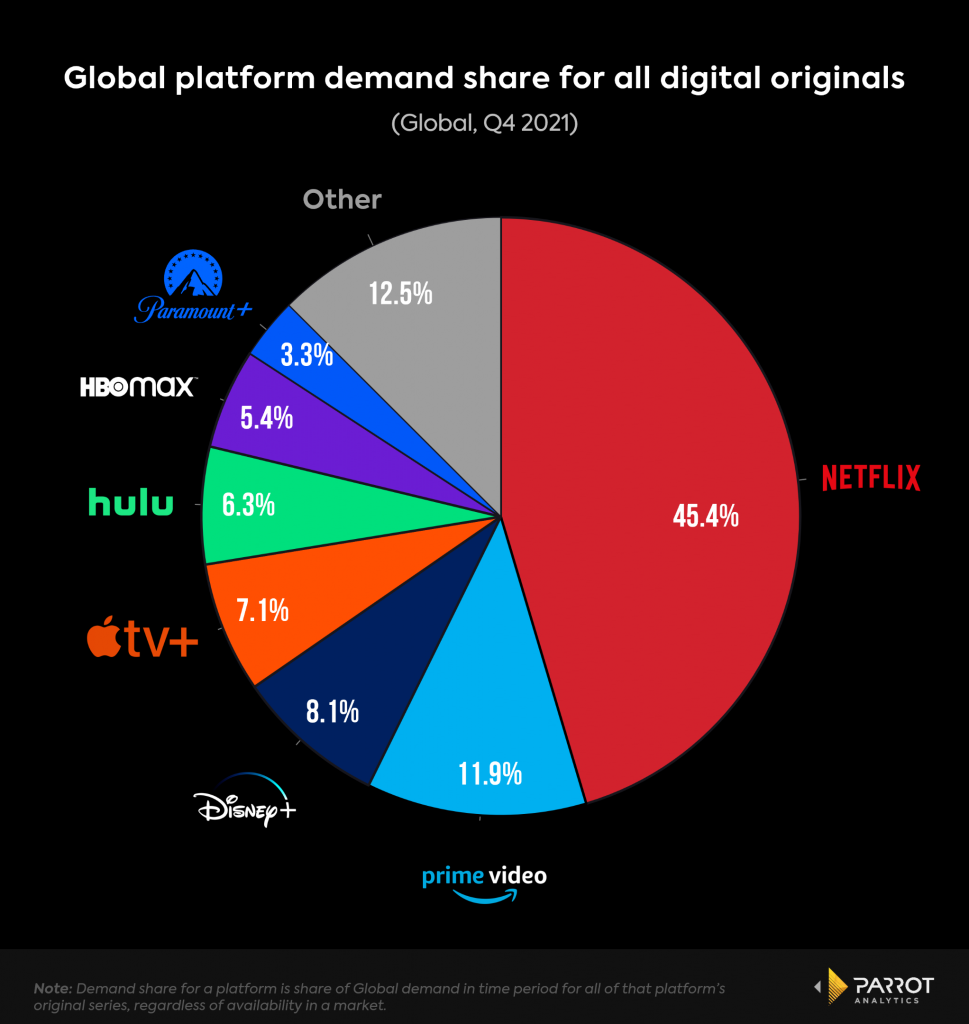 Yes, thanks to Squid Game and other buzzy attractions, Netflix can now boast over 213 million worldwide subscriptions. While they are still growing, their pace slowed considerably in the last quarter, and stockholders took notice. Netflix calculates it will have to spend 17 billion a year now (up from 11 billion) on content just to keep pace.
In our house, After Life was a big Netflix draw but the final, six-episode season of that dark comedy from Ricky Gervais was consumed in a single evening. For us it was on to Yellowjackets, How to with John Wilson, and Nicolas Cage's "Pig" on Crave; and Behind the Attractions on Disney+. The latter was a subscription addition late last year in order to indulge in eight hours of The Beatles: Get Back.
Being the Ricardos was the carrot that kept us keen last month with Amazon Prime Video, home now as well to the new George Clooney movie "The Tender Bar."
Cutting cable hasn't happened here yet either. Not with great documentaries now on CNN such as Reframed: Marilyn Monroe and their upcoming look at LBJ; and on A&E including Secrets of Playboy and Friday's upcoming Janet Jackson documentary on A&E and Lifetime. Then there are new comedies Son of a Critch, Run the Burbs (both CBC) and Children Ruin Everything (CTV).
Despite rising streaming costs, Canadians will stick to several viewing options at once, in my opinion, as long as long as they can justify it as money saved from venturing out to cinemas or live entertainment. As those restrictions and fears hopefully ease, however, consumers will likely start to make choices; the cost of food, heat, gas and everything else is going up as well.
The recent move by Crave to offer a cheaper price — $9.99 a month for mobile access only as opposed to "Crave Total" at $19.99 — seems like a smart way to stay competitive. Look for other services to start getting more creative with pricing options.
One other option not discussed with Jeff is the illegal one. At one point prices hit a level where theft becomes a greater temptation. Everyone reading this probably knows somebody who has some sort of magic box way to see the latest show you are paying a subscription to see. Not pushing consumers further towards that option is probably the main reason costs haven't risen even higher already.