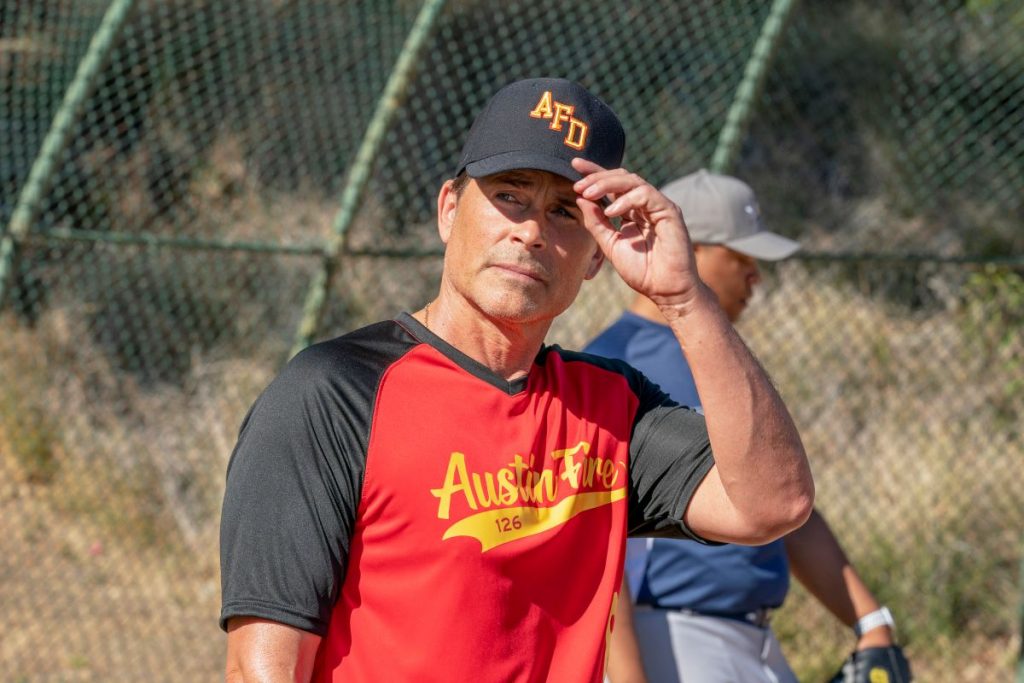 The Rob Lowe firefighter drama 9-1-1: Lone Star continued to perform well across Canada this winter, topping all shows in terms of total audience ages 2+. Several other imported procedural dramas followed as schedules got more or less back to normal post-Olympics.
Seven of the Top-10 were CTV shows, with Global claiming the other three spots. Here is how the Top-10 shows across English Canada ranked the week of Feb. 21 to 27 according to Numeris (all viewers 2+; average-minute-audience data):
9-1-1: Lone Star (CTV) Mon 1,755,000
FBI (Global) Tues 1,627,000
CTV Evening News (CTV) MTWTF 1,588,000
Grey's Anatomy (CTV) Thurs 1,573,000
Blue Bloods (CTV) Fri 1,558,000
Station 19 (CTV) Thurs 1,542,000
The Rookie CTV) Sun 1,540,000
The Equalizer (Global) Sun 1,378,000
Magnum P.I. (CTV) Fri 1,373,000
FBI: International (Global) Tues 1,309,000
Highest-rated Canadian original scripted series was once again CTV's Monday night hospital series Transplant, in 17th overall with 1,162,000 viewers. None of the other usual suspects made the English Canada national list but some did rate regionally. This Hour Has 22 Minutes was No. 17 in Vancouver/Victoria with 108,000 viewers. Another CBC show, the new sitcom Son of a Critch, tied for 30th (with Global News' early morning newscast) in the same west coast market.
Neither of those shows ranked in the Toronto-Hamilton Top-30, but CBC's Murdoch Mysteries did, coming in 23rd with 240,000 in the GTA.
Meanwhile, CTV's Children Ruin Everything rated way up in 13th spot on Numeris' Montreal Anglo viewers list with 46,000 viewers, but failed to crack the Top-30 anywhere else across the country.
Other notables in the national English Top-30: Saturday Night Live drew 1,127,000 on Global and finished 18th for the week. John Mulaney was host. The highest (and only) sports score in the Top-30 for the week was Sportsnet National's Hometown Hockey broadcast, drawing 1,037,000 on a Monday night. All three of Citytv's Chicago dramas ranked in this order: Fire (No. 16 with 1,188,000); Med (No. 21, 1,087,000) and P.D. (30th, 941,000).
In francophone Quebec, the top-two most-watched shows for the week were District 31 on SRC (1,678,000 viewers) and Star Academie 2022 on TVA (1,513,000).