How slim were the picking at this year's Hollywood screenings for Canadian broadcast buyers?
In advance of their upfront next week in Toronto, CTV announced Thursday that just three new imported US broadcast network programs would be joining their fall 2022-2023 lineup. They are all very Red, White and Blue, with the names of States in two of the titles. In terms of viewership, that hasn't hurt the three Chicago-titled shows inported into Canada or series built around such US institutions as the FBI.
The fall CBS import hours are:
East New York (pictured above) a CBS cop show featuring Amanda Warren as a new squad boss in a tough neighbourhood. Also stars TV veteran Jimmy Smits (NYPD Blue) as a police chief and Richard Kind as a captain.
The Rookie: Feds, an ABC franchise extension of Nathan Fillion's The Rookie (an already popular CTV import), moved to an FBI setting and starring Kat Foster and Niecy Nash.
Alaska, an ABC drama about a disgraced reporter (Hilary Swank) looking for redemption by joining the staff of a newspaper based in that hotbed of journalism, Anchorage, Alaska.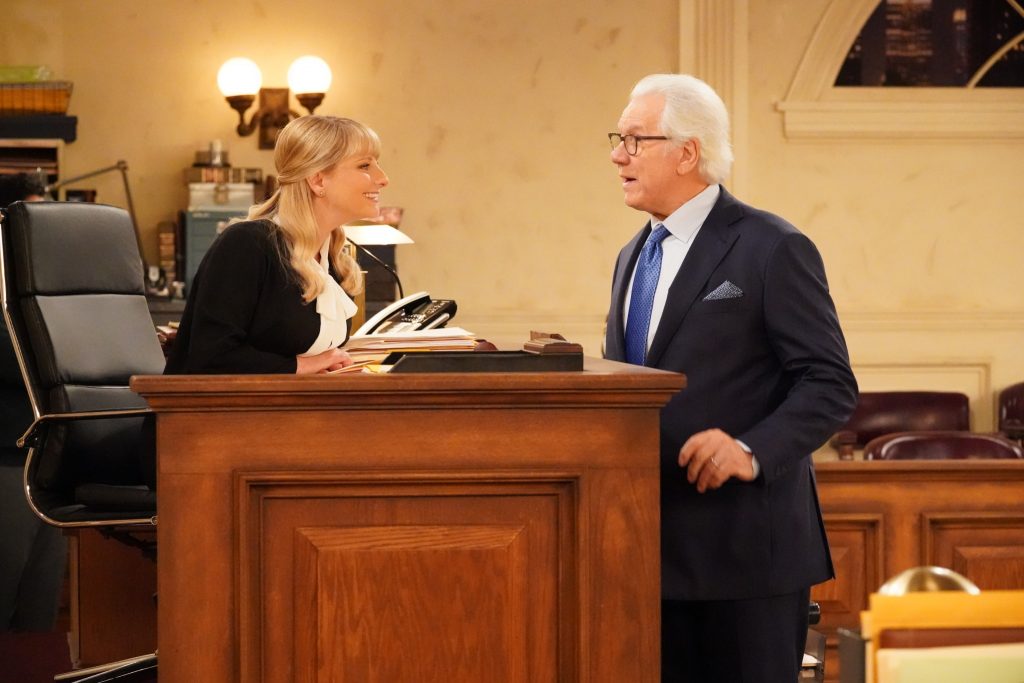 CTV also picked up NBC's reboot of Night Court as a 2023 mid-season replacement. John Larroquette returns from the original cast as leering prosecuring attorney Dan Fielding, with The Big Bang Theory's Melissa Rauch as the night court judge. Also banked for mid-season is a small-screen adaptation of the James Cameron film True Lies, set to star Steve Howey and Ginger Gonzaga as spy husband and wife.
In more exciting news, CTV also announced several new Canadian originals spread over their main network and platform extensions. More details on those shows will be posted here next week.