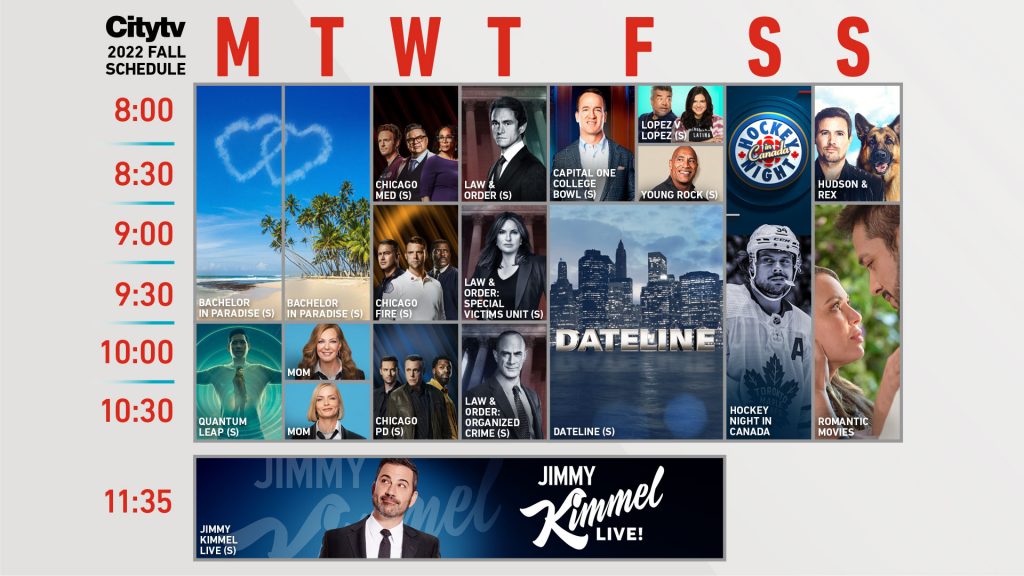 Upfront Week in Canada used to be like walking the midway during the peak years of the Canadian National Exhibition: crowded and sticky.
Now, as we emerge from the pandemic, things are slowly shifting back into live, in-person events — or at least evolving into a new hybrid mode of virtual and live.
Take Tuesday's Rogers Sports & Media Upfront. It was all virtual. Releases went out announcing new shows, including the two new imports Rogers' able show fetchers cherry picked off the US network fall schedules:
Quantum Leap is a reboot of the '90s series that starred Scott Bakula (NCIS: New Orleans) as a fellow who could hop around through time. Dean Stockwell played his creepy hologram companion. Raymond Lee stars in the new series. Ernie Hudson ("Ghostbusters") plays the head Leap-Meister. Looks like the pilot puts our hero smack in the middle of the San Francisco earthquake of October, 1983. Remember Al Michaels at "Wiggily" Field?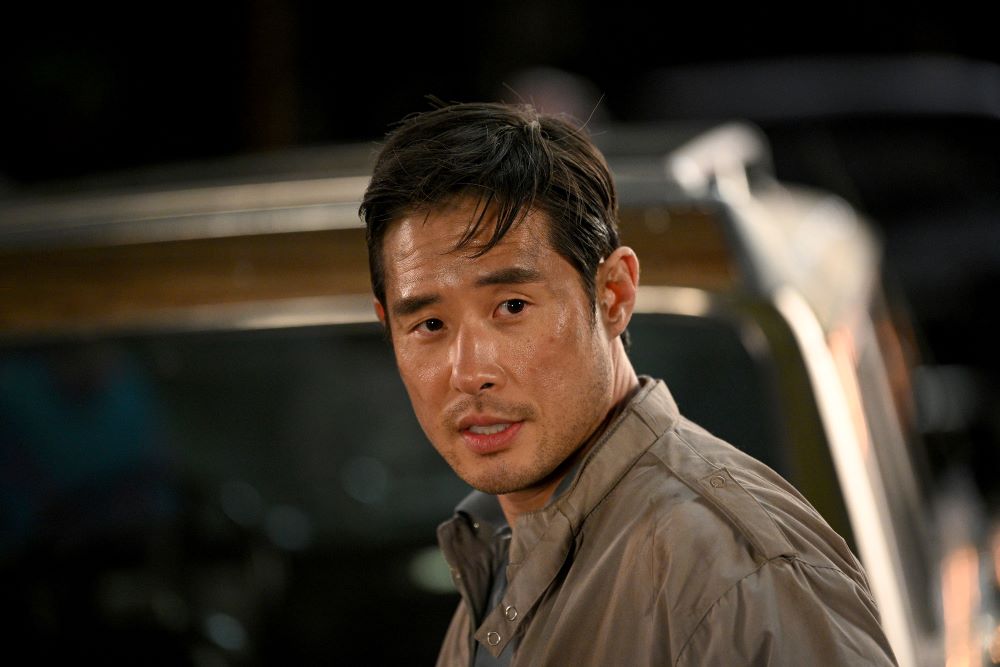 Joining Citytv on Fridays will be Lopez vs. Lopez. The sitcom stars comedian George Lopez and his real-life daughter Mayan Lopez. Lots of dad jokes.
New to Citytv as well this fall will be hours and hours of NBC's decades-old murder-of-the-week newsmagazine Dateline.
Also added to the Citytv schedule is our pal Jimmy Kimmel, who I'm pretty sure used to be on City a dozen or so years ago. I guess this means ignore those rumours — he isn't quitting late night. The network has also snared the new daytime talker The Jennifer Hudson Show. Did you know the American Idol sensation once lived in Canada?
In Citytv originals, the new Montreal-based series Wong & Winchester will premiere mid-season (likely early in 2023). The female-driven buddy detective procedural teams a bitter ex-cop-turned P.I. (played by Grace Lynn Kung) with a former career student (Sofia Banzhaf). Before you can say, "Pretty Hard Cases," they're comin' 'atcha!
Coming off its highest ratings ever, the St. John's doggie drama Hudson & Rex is back for a fifth season with a big order of 24 episodes. More Canada's Got Talent and Canadian Bachelor-y stuff are also on order.
Rogers on-line virtual Upfront reel crammed plenty of sports and entertainment into 30 tight minutes. Things kicked off with Kardinal Offishall, a very entertaining judge this season on CGT.  He handed off to top Rogers' program boss Colette Watson who talked about moving past COVID in time to celebrate this fall's 50th anniversary of Citytv.
When it came to ratings, there was a lot of talk about "Reach" on the City reel. That's unfortunate. Reach is what you reach for when your average-minute-audience (AMA) is not so great. City doesn't have to reach for Reach. They're up in all dayparts in AMAs. Stick to the proud brag!
Breakfast Television hosts Dina Pugliesee and Sid Seixerio, for example, are able to boast that they're the No. 1 morning show in Ontario. CityLine's audience is also up.
Network boss Julie Adams stepped up next to talk about the primetime, wall-to-wall franchise approach at City. Monday/Tuesday are Bachelor this and that. Wednesdays are Chicago bound. Thursdays are all Law & Order. Dick Wolf is doing alright by Canada.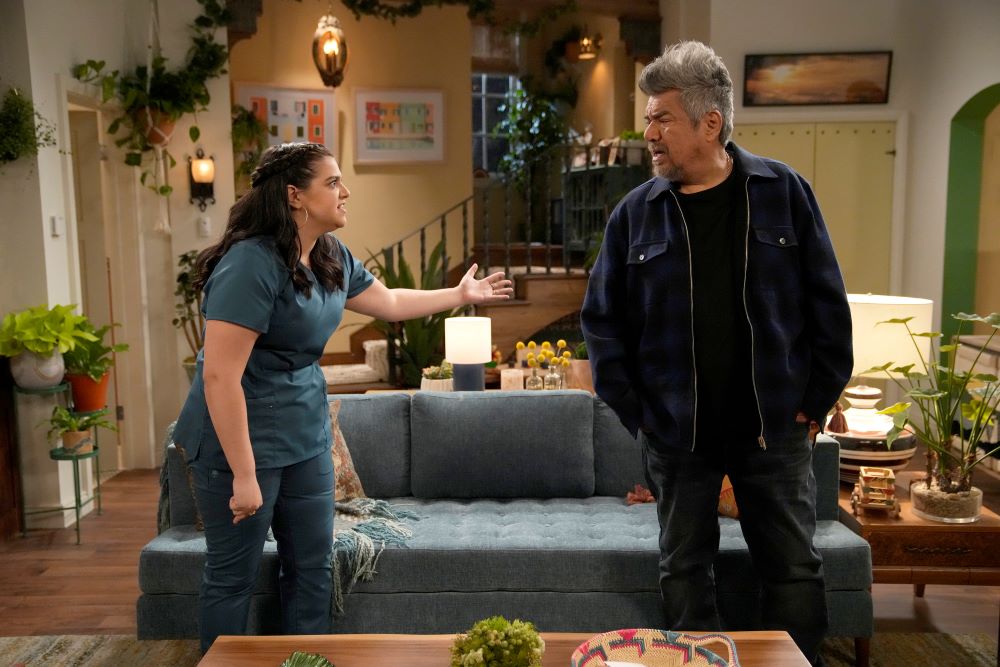 Fridays City has College Bowl in the fall with Peyton Manning; then by November it is Lopez vs Lopez leading into two hours of Dateline. The Saturday franchise is Hockey Night in Canada. More franchises await on Rogers-owned FX Canada.
Al Dark, chief ad revenue boss at Rogers, borrowed one of Elliotte Friedman's loud sports coats and spun more numbers. Plenty of clips were then intercut with every member of the Hudson & Rex cast busting criminals while they extolled the virtues of Rogers Sports & Media. Even Rex rolled over and begged.
There was a quick appearance from Sportsnet Bet buddy Cabbie Richards, who declared that "we're the party house in the gaming neighbourhood." Just remember to bet responsibly.
Part of the reel made a very visible and convincing point about the great diversity in news and sports and entertainment at Rogers. Ron MacLean and Kevin Bieksa chirped support for the overall cause. Dark told us a dozen originals are heading to the ad supported streaming service Tubi.
By the end of the reel, Rogers posted a code where you could swipe your way to a contest link where the ad buyer audience could win big prizes. Maybe even the next litter of Rex's pups!
TOMORROW: CORUS goes Upfront. Will they declare themselves the 2021-2022 ratings champs in Canada?