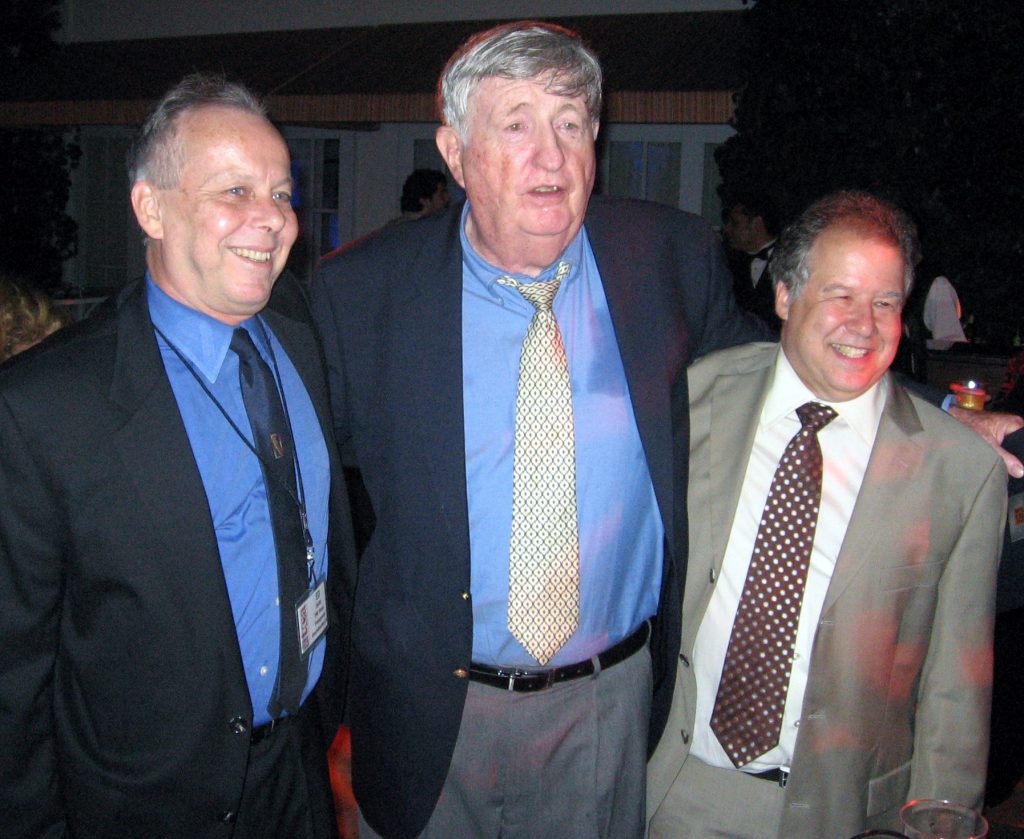 Dusty Saunders, who passed away early this week at 90, started working as a copy boy at the Rocky Mountain News 1953. He worked for the Denver newspaper, which doesn't exist anymore, for 56 years.
Almost all of that time he wrote about television. He started before that was really a beat; he had to convince his paper it was worth covering. Think about it: he wrote about I Love Lucy when it was TV's biggest hit. He covered The Honeymooners. He retired around the same time The Big Bang Theory premiered.
I knew him from attending the semi-annual Television Critics Association press tours. Dusty was a founding member back in the late '70s and an early TCA president. He helped launch the TCA Awards and helped keep the event low-key and humble, words that also described him. He was a towering presence in many respects, including physically, at 6-foot-3. He was so quietly friendly, to talk to and to read, even network TV executives liked and respected him. He was like Norm on Cheers; everybody knew his name.
He once said that "an important aspect of TV criticism…is making sure of a connection with my readers. Not pandering, just making a connection." This came naturally to Dusty, who connected, in ways big and small, with many of us on the tour. Remarkable, really, considering Saunders was an orphan by the age of nine, one of many fascinating facts about the man in this Denver Gazzette salute. It is where I learned for the first time his given names: Walter Patrick. Everybody just called him Dusty.
He was often called upon to present the Heritage or Career Achievement award at TCA, because, well, who better. He was a good storyteller, live and in print.
Had I played tennis back in the day I could have gotten to know him better. He was a fixture on the courts at the Century Plaza or at the Ritz Carlton (now the Langham) out in Pasadena, frequent press tour hotels.
Dusty was pals with Buffalo News TV columnist Alan Pergament. Alan once invited me to cross the border and take in a Bills game in Orchard Park. Dusty was in town and joined us. There we were, surrounded by 70,000 New York football fans, all wearing Bills colours — and Dusty proudly displaying his Denver Broncos T-shirt. The Bills, of course, lost 16-15 with time running out on the clock. How much did even strangers like the man? He strode out of that stadium showing off that damn Denver T, and nobody even swore at him. I got dirty looks just crossing the border.
Condolences to Anita, his wife of 67 years, and his four children and six grandchildren. Also to his many readers and his press tour colleagues. We are consoled by his example, not just as a writer, but as a great guy.