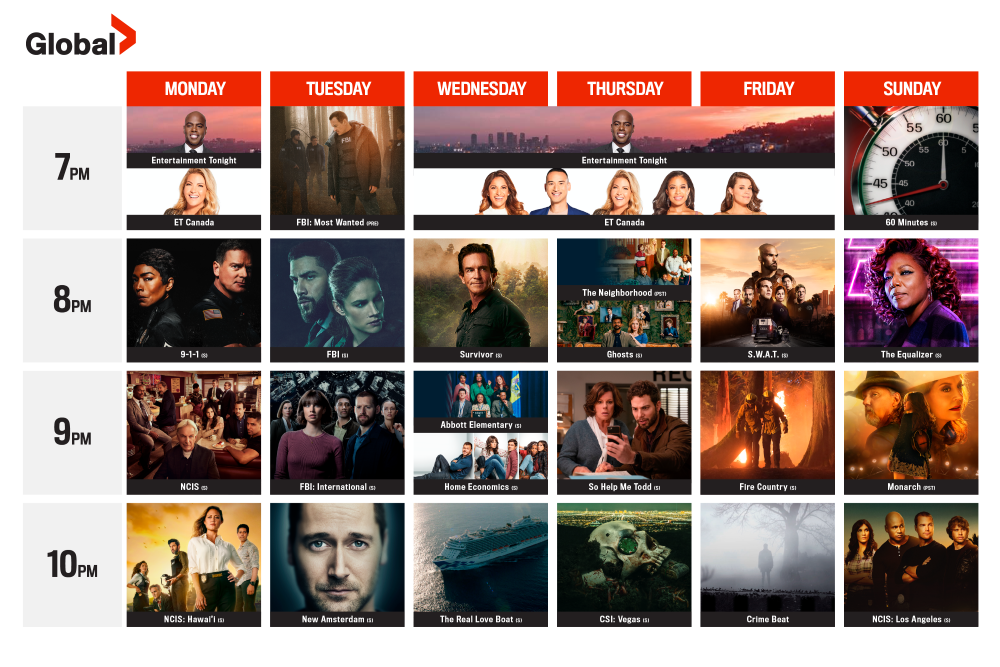 UPDATED: Global buried the lead Wednesday. Their nearly hour-long, virtual "UsFront" (they don't call it an UpFront) reel was half done before the proud boasts began.
Eventually, however, those who fought through a long streaming delay (this happens to at least one of Canada's major media companies every year of this virtual era) came to Corus boss Troy Reeb's turn on camera. Reeb wasted no time in declaring victory. His message: in 2021-2022, Global "surfed past CTV for Number One spot in Core Prime audience."
Core Prime, later explained to me by Global VP of programming Daniel Eves, is 8 p.m. to 11 p.m. In other words, real prime time, not the phony 7 to midnight prime Canadian networks made up years earlier. This is American network Prime baby. No. 1.
Now — CTV says this claim is false and they have the stats to prove it. They acknowledge that Global was #1 for the Fall '21 season in core prime between 8 and 11 p.m. CTV, however, won the broadcast year title (Fall/Winter/Spring from September, 2021 to May 2022) in Prime, Core Prime and Full Day, which is measured from 2 a.m. to 2 a.m. That gives CTV, for the 21st year-in-a-row, bragging rights. More on their side of the story in the next post.
Clearly Global has been itching to declare victory, but they should have been more honest about it. A network exaggerating claims at UpFront time? Who ever heard of such a thing?
They did, after all, have plenty to celebrate. Global's audience, said Reeb, was up 28 per cent. Yes, that's right: a broadcast TV network saw growth in ratings in the past year. Rogers made a similar boast in certain dayparts at their upFront on Tuesday.
How did Global do it? With one of the oldest shows in prime. Survivor, in its 22nd year, it's 42nd edition, finished the season as the most-watched broadcast show in English Canada according to Numeris average-minute-audience data. Reeb claimed Global took the top three spots this season with Survivor, 9-1-1 and CSI: Vegas (which had a 10-episode run last fall). He took further delight in pointing out that Global had ten of the Top-20 shows, more than any other broadcaster. Among those shows was the No., 1 new comedy: Ghost.
Now, these are boasts CTV has routinely made for two decades. They have been the Yankees, the Warriors, the Patriots all rolled into one of Canadian television.
Just not this year.
Part of this is luck, but give credit to Global buyers for fetching the right shows over the last few seasons. Imported first responder drama 9-1-1 sat on the shelf a few weeks before Global made it a late schedule fix. When spinoffs and extensions of franchise shows such as NCIS and FBI came along, Global got 'em. The Equalizer gave their Sunday schedule a solid boost in 2021; CBS has already renewed the Queen Latifah starrer for another two seasons.
It helped that Bell Media has focused more on building Crave into a robust streaming service than on keeping CTV as their highest tentpole. Their multi-platform approach has been aggressively in place since (and even before) a change in CTV leadership early in 2021.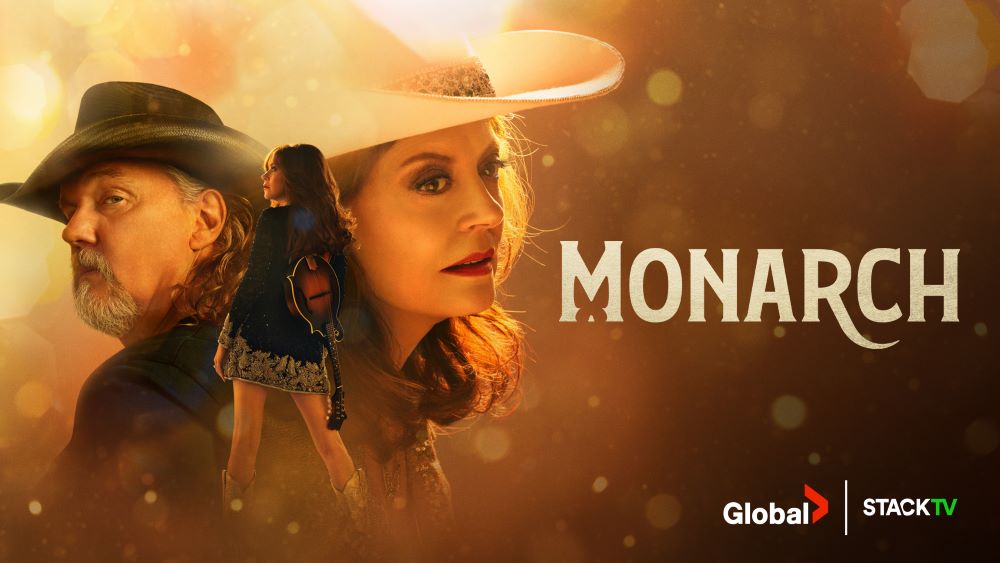 Also, there just hasn't been a show like The Big Bang Theory since that monster hit went away. Long gone are the days former CTV show buyer Mike Cosentino could stand on the stage of the Meridian Centre in front of a giant graphic showing Big Bang grabbed 47 out of the 50 most-watched episode spots in a given year. Think of it: half of those were reruns!
Also chipping away at CTV's lead: two peak pandemic years and other factors seemed to drastically devalue promo-packed award shows such as the Oscars and the Golden Globes. Global's core strategy of sticking with a bread and butter broadcast schedule packed with imported procedural hours just kept arresting viewers isolating at home.
Corus had other reasons to celebrate Wednesday. Global's The Morning Show with hosts Jeff McArthur and Carolyn Mackenzie has quietly become Number One across the nation. Series such as Island of Bryan and The Curse of Oak Island are driving gains on Corus specialty services such as HGTV and History. Exclusive deals with Roku and Universal's Peacock have energized Corus' streaming service Stack TV, which saw an audience growth of 33 per cent last year. Stack, we are told, is helping Corus "re-engage with cord cutters."
What's more, Corus is continuing to stack services and platforms. The ad supported streamer Pluto TV is set to also launch on Corus, bringing 100 free channels to the mix.
Back on the main broadcast channel, Corus hopes to extend Global's winning ways next season with a handful of new Yankee imports, including So Help Me Todd, a law drama with a lighter tone that stood out for Eves at the recent Hollywood screenings. Marcia Gay Harden and Skylar Astin star.
Fire Country is about a prison program where inmates get reduced sentences for helping to put out fires. Max Thieriot plays the con-turned-kindling. Monarch, said Reeb on the upFront reel, is a drama set in country music country that is all about "family, power, and betrayal all in the glare of spotlights and rhinestones." Susan Sarandon plays it Joan Collins big. Global also has picked up critic's darling Abbott Elementary, and a new reality dating show set aboard The Love Boat.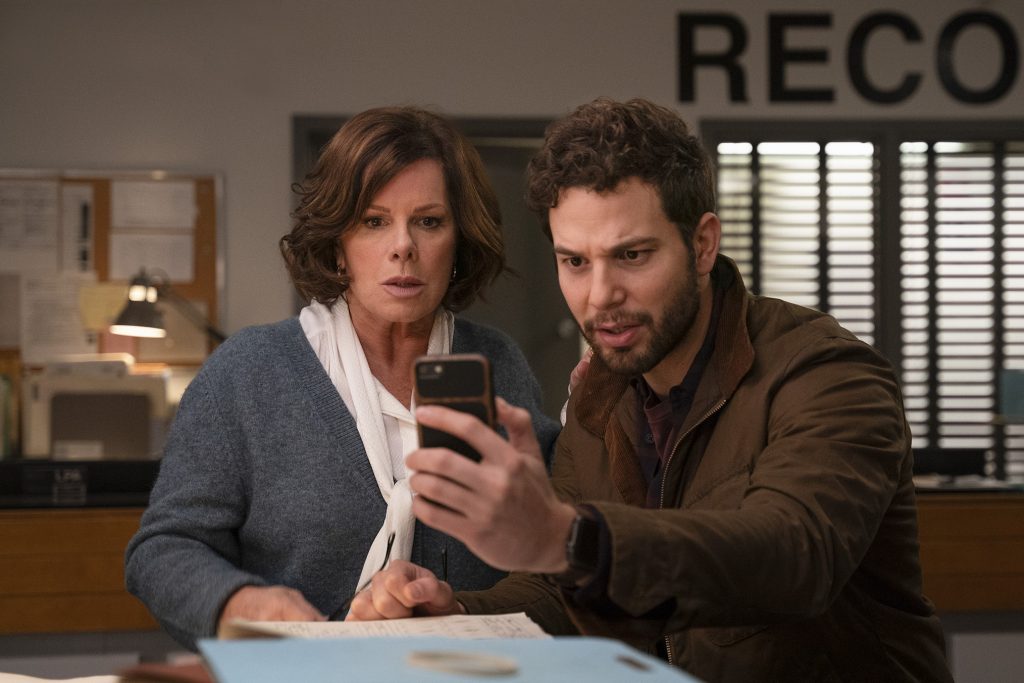 Canadian content? Stare at Global's fall schedule all you want, even use a magnifying glass, it is very red-white and blue. Eves says Family Law will be back early in mid-season as will one or two new scripted originals. There will be an 11th season of Big Brother Canada, despite a slip in that reality show's ratings.
Corus padded out their reel with one of those lets-put-ad-buyers-in-a-skit deals. Doesn't this just piss off all the other kids? They also hired Chris Redd from Saturday Night Live to do shtick. Redd stars in Bust Down, a Showcase pickup, as he mentioned several times.
Redd had a few good lines. "UpFront," he said, "is Canadian for zoom meeting." He took a swipe at Netflix, cracking about how the world's biggest streaming service is suddenly down to having garage sales. He said crossing the border was a little awkward, especially thee "anal COVID test."
The reel ended with a chance to swipe a code that led to a link where some lucky ad buyer could win a trip to New York to see a taping of Saturday Night Live. Maybe they could give Redd a ride back across the border.
TOMORROW: A look at CTV's old fashioned, live and in person UpFront, where they will say Global just made up this term core prime.