Let's get this out of the way "up front": CTV won the overall TV season ratings race in Canada for the 21st year in a row.
That message was hammered home again and again Thursday in Toronto at the Meridian Centre qt Bell Media's live and in-person Upfront pep rally for advertisers.
Just the day before, Global declared themselves the victors. If you were able to stream their virtual UpFront video, they said they won the year in core prime – meaning, measured from 8 p.m. to 11 p.m. – the way God and Nielsen intended for decades in the United States.
CTV acknowledges that, using the same Numeris data, Global did take the Fall '21 season in core prime. For the full broadcast year, however, from September 2021 to May, 2022, Bell's broadcast network had the most viewers in Prime (7-11p.m.), Core Prime (8-11p.m.) and Full Day (2a.m. -2 a.m.). This makes CTV the clear leaders in prime for the 21st year. CTV also claims to have had the most Top-20 shows than any other network – directly contradicting Global's claims from the day before.
Now, here is what the ad community can take away from all of this: it was damn close, closer than anyone can remember in two decades. My guess is that if you take away The Super Bowl – the biggest draw by far in broadcast television – Global might have won the full season. It is very hard to lose the season, even in the United States, if you have The Super Bowl.
Besides a nine million bump in ratings on the day of the game, it lifts other things. CTV claimed Thursday to have to No. 1 new Canadian original comedy of last season in Children Ruin Everything. That series' season average, however, got a big boost from airing in the coveted post-Super Bowl slot. Take that number away and does it still beat CBC's Son of a Critch as the year's most-watched Canadian comedy?
Thing is, CTV pays big money for NFL rights – they announced a new, multi-year deal with the league Thursday – and to the buyer goes the spoils. They win, but Global can still pop a few corks over Survivor's No. 1 series ranking and other significant gains.
Meanwhile, CTV took full advantage in being the only network to party with advertisers during the Canadian Upfronts. They put on a slick, mistake-free show Thursday, albeit a bit long at 95 minutes and tech heavy in terms of ad speak statistics (although that's just my opinion – advertisers probably came to hear all that.)
One of the big messages Rogers, Corus and Bell all highlighted was that broadcast is far from dead and, with Netflix's stumble a month or so ago, is still a pretty darn good way to get your message across. I mean, even Netflix is talking about adding ads. CTV pointed out that "linear television remains the quickest brand," among other positives.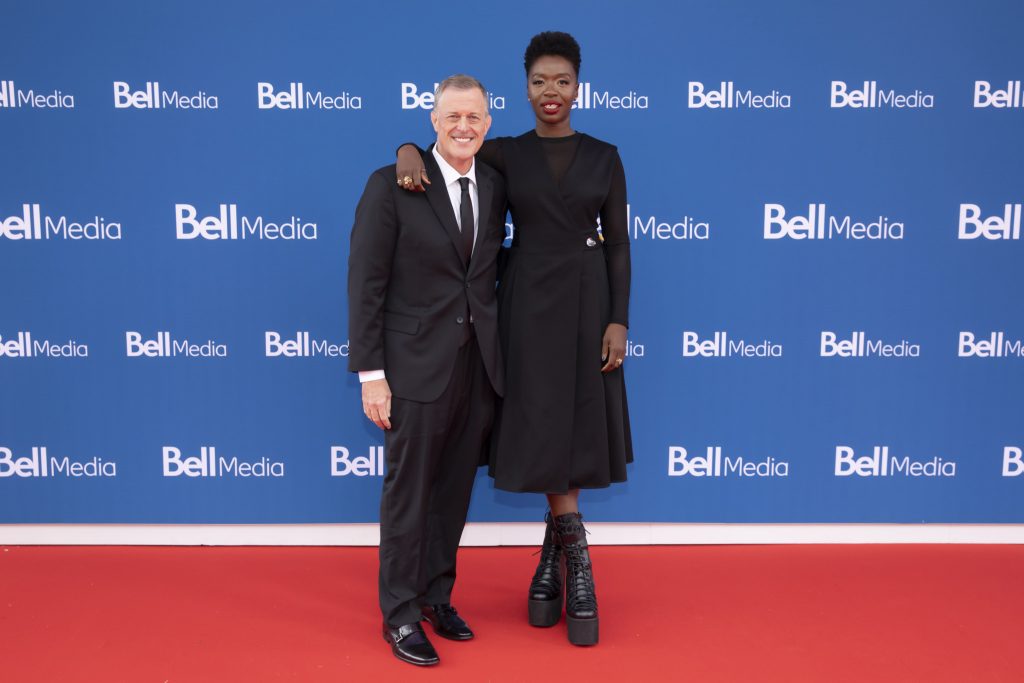 CTV also pushed the wow factor of having talent from the American shows they import walk on stage and take a bow. One of the biggest stars isn't as big anymore: Billy Gardell. The actor/comedian stars on Bob Loves Abishola with Folake Olowofoyeku. When the two of them walked on stage, it was evident that Gardell had shed a lot of weight. Good for him.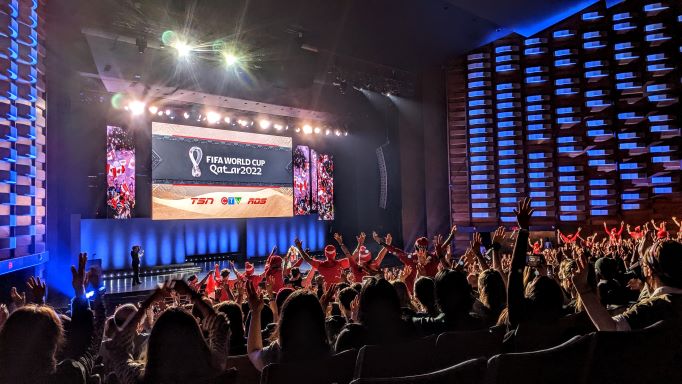 One of the highlights of Thursday's presentation came during the TSN promotions. CTV says TSN is Canada's No. 1 specialty channel and that's only going to grow more so over the next 12 months. Besides the FIFA World Cup of Soccer, CFL and NFL Football, and major Tennis and Golf tournaments, TSN will be home to two World Junior Hockey Championships – one delayed due to COVID to later this summer and one next December as usual. They are always monster draws in Canada.
Then there is the Montreal Grand Prix coming up in weeks. CTV even piped in the sound of a Formula 1 racer into the Meridian.
Of note as well is that Bell was the only network to have network executives speak a little French at these sessions. The broadcaster has invested significantly in French Canada over the past 12 months and will offer French and English versions of the reality dating show Farming for Love (L'amour est dans le Pré in Quebec). The horny, man of few words farmer brought on stage Thursday helped sell the show.
One other area where CTV was the clear winner: the amount of Canadian original content. Heading into its third season, Transplant remains the biggest scripted draw among home grown productions. Among the new scripted shows is Sullivan's Crossing, which is based on the Robyn Carr romance novels. The series begins shooting this summer in Nova Scotia. Morgan Kohan, Chad Michael Murray, Scott Patterson, Allan Hawco, Lynda Boyd and Tom Jackson are set to star.
More on CTV's imported acquisitions to come.