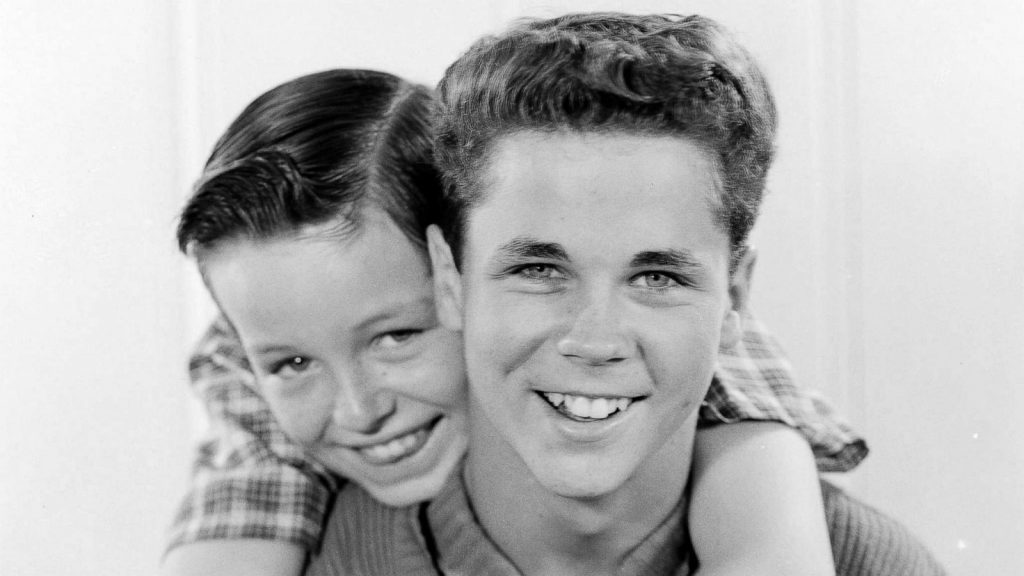 Did Tony Dow really have to die twice?
The Leave it to Beaver star was first reported dead Tuesday, but that premature message was quickly retracted. Dow clung to one more day before officially succumbing to cancer on Wednesday, July 27. He was 77.
It is easy to forgive his wife Lauren for that first erroneous report. It is not easy to come to terms with the death of a loved one; and, for fans, the passing of a former child star. Even when they die in their seventies, they seem eternally young, filled with the promise of a full colour future.
Dow was one of those fortunate, original TV child stars, such as the Mouseketeers from The Mickey Mouse Club (1955-58), whose parents lived within driving distance of the Hollywood studios. Same with his co-star and lifelong friend, Jerry Mathers (The "Beaver"). These Southern California kids represented a small corner of America where time and place left little room for diversity. It was a black and white world, where families were dull but functional and suburbs were safe and sanitized. Kids could get up to mischief and do dumb stuff, but the idea of getting shot at school was something right out of The Twilight Zone.
The Beaver was lucky. In Wally, he had a level-headed older brother who more or less looked out for him. Dow wasn't in the original Leave it to Beaver pilot. Neither was Hugh Beaumont as dad Ward. Those two actors, however, made a tremendous difference to this series, which was created by an unlikely duo — Amos and Andy writers Joe Connelly and Bob Mosher.
Beaumont brought authority and character. Dow seemed authentically awkward, managing to turn what could have been a bullying older brother role into a real, sometimes caring, sometimes oblivious, family member.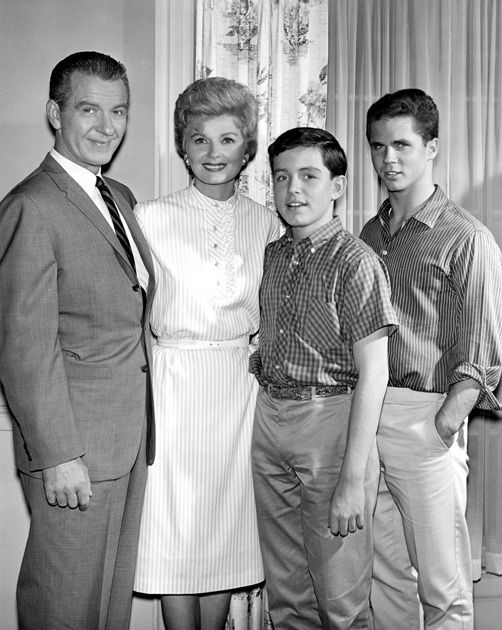 It is often said that Leave it to Beaver was the first family sitcom told from the kids point of view. While that seems true, it is also about all members of that family. While there is no hint of a Cold War or even Elvis Presley, there are significant life lessons on this mid-century series that would surprise anyone who might sample it for the first time today.
Unlike Mathers, Leave it to Beaver was Dow's first acting credit. Mathers already had a resume that included working with Bob Hope at age two (in 1952's "Son of Paleface") and working for Alfred Hitchcock (in 1955's "The Trouble with Harry"). Dow's Wally was more of a straight man on the series, ignoring or answering for Beaver's antics or trying to dodge jams caused by weasel pals Eddie Haskell (Ken Osmond) or Lumpy Rutherford (Frank Bank).
I encountered Dow several times over the years. The actor never really shook being typecast as Wally, but like Adam West (Batman), William Shatner (Star Trek) or even his co-star, Mathers, he learned to roll with the fate he was dealt with and embrace the sequels and anniversaries and autograph shows that would last a lifetime.
And why not. One fan was Carl Reiner, creator of The Dick Van Dyke Show, who often singled out Leave it to Beaver as one of his favourite TV shows. I think you can also see echos of the series in everything from The Andy Griffith Show to Corner Gas.
I'm still not sure if he was in earnest or pulling my leg, but twenty years or so ago, when I first spoke with Dow (I believe at a TCA event in Los Angeles), he surprised me with a harsh assessment of the actor who played his dad. Beaumont, he suggested, was an unpleasant fellow who never had any time for any of the child actors on the set. Holy cow, Wally. Way to wreck someone's cherished childhood memories.
Beaumont was an ordained Methodist minister when he landed the role of Ward Cleaver in 1957. He went on to direct several episodes of the series. He died in 1982 at 72.
In later years, and in other interviews I've seen, Dow had nothing but praise for Beaumont. Maybe, that first interview, he was just pulling an Eddie Haskell-like prank.
I spoke with both Osmond and Bank in 1998 at a Hollywood autograph show. Both had fond memories of their time of Leave it to Beaver. Neither seemed to have any scars from their years on the series, which was shot on the Universal lot.
"We stayed pretty close," Bank added. "We really are sort of a family. It's something that sounds corny or hokey, but, for 40 years," he said, pointing to Osmond, "this is the cross that I've had to bear."
Both Bank and Osmond appeared with Dow and Mathers in the '80s in re-boots of the series, the TV-movie "Still the Beaver" and The New Leave it to Beaver (1984-89). Twenty-odd years later, the characters had families of their own, with Osmond's actual sons playing Haskell's two boys. Bank and Osmond also had cameos in the 1997 Leave it to Beaver feature film.
One of Dow's final acting credits was as one of the actual sitcom survivors in David Spade's under-rated comedy feature, "Dickie Roberts: Former Child Star" (2003). He also directed episodes of such shows as Star Trek: Deep Space 9, Coach and Harry and the Hendersons.
His passing leaves only Beaver himself, Mathers, as the surviving main cast member from the comedy. Wally and The Beav will live on, however, in six seasons worth of black and white adventures, streamable now on services such as Tubi — including this "lost" episode from 1960.