Director Ethan Hawke's remarkable "The Last Movie Stars," finally available in Canada thanks to Hollywood Suite, is The Actors Studio of documentaries.
The six-part docuseries is, in many ways, a salute to the famous school of acting which operated in New York in the late '40s and '50s as taught by Lee Strasberg, Elia Kazan and others. Among the star pupils were Marlon Brando, James Dean and a guy looking to get his life on track, Paul Newman.
The love of Newman's life, Joanne Woodward, had, as described in the opening episode, a "running head start" on this new keeping-it-real acting style. In presenting this look at Newman and Woodward and their 50 year union, Hawke delivers a terrific history lesson, putting their lives in the context of an explosion of talent in mid-century America.
As Hawke says at one point, "This is the generation that heard Marlon Brando scream, 'STELLA!' for the first time." Hawke makes that comment and many others throughout the doc directly to his zoom camera as he has conversations with others about the process of making this documentary. The story behind the story is truly quite unique.
One of Newman's daughters asked Hawke if he would make a documentary from the salvaged remains of her parent's abandoned attempt to create their own autobiographical work. Newman and close friend and screenwriter Stewart Stern embarked on an oral history starting in 1986. Over 100 people in the actor's life were interviewed, including directors such as John Huston, George Roy Hill and Martin Scorsese, to actors Bruce Dern and Tom Cruise to his first wife and other family members.
"This book came out of the struggle to try and explain it all to my kids," Newman wrote, a desire to "set things straight." (A version of the memoir did come out from Knoff in 2022: "Paul Newman: The Extraordinary Life of an Ordinary Man.")
In 1991, the Oscar-winner and race car driver had second thoughts, however, about going public with his private life and burned most of the audio tapes. There are aspects of the story he probably did not want out there. Much has been made, for example, of a certain "hut" where the couple like to consummate their lust. Newman describes Woodward as "a sexual being" and one of Woodward's more colourful quotes is that "acting is like sex: you should do it, not talk about it."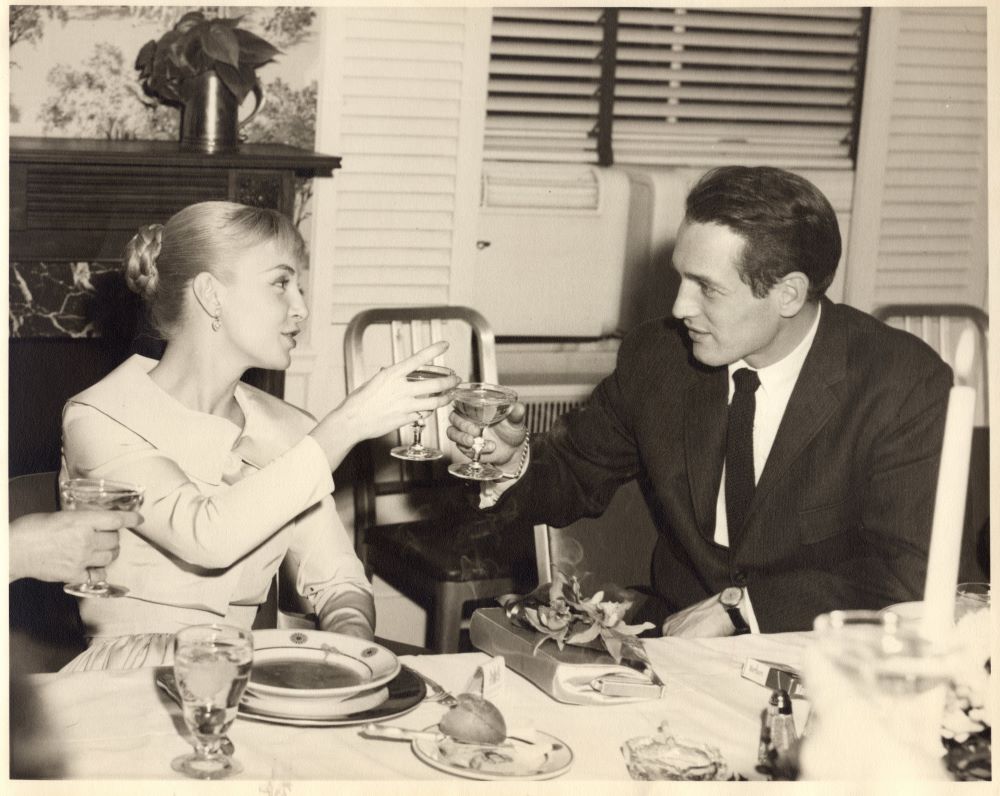 Even better is her description of Newman after they first met:
"Out stepped this bandbox creature in this gorgeous Arrow collar and a Seersucker suit. Looked like he'd been kept on ice. And I hated him."
Newman was married with three kids when he met Woodward. He remained married throughout a five year affair. The toll on first wife Jackie bordered on cruelty, especially when you consider that the aspiring actress gets dumped for Joanne Woodward, who immediately wins an Oscar.
Other misdeeds followed, including periods of alcoholism. So, yes, Newman must have had reasons to burn those tapes and ditch the book. What survived, however, was box after box filled with typed transcripts of the conversations. Hawke's mission: to try and turn it all into "a play with voices."
That he does with George Clooney and Laura Linney well cast as Newman and Woodward. Others taking part by either voicing dialogue found in the transcripts or sharing memories are Sally Field, Oscar Isaac, Karen Allen, Ewan McGregor, Sam Rockwell, LaTanya Richardson Jackson and Zoe Kazan. Also featured are Newman and Woodward's daughters.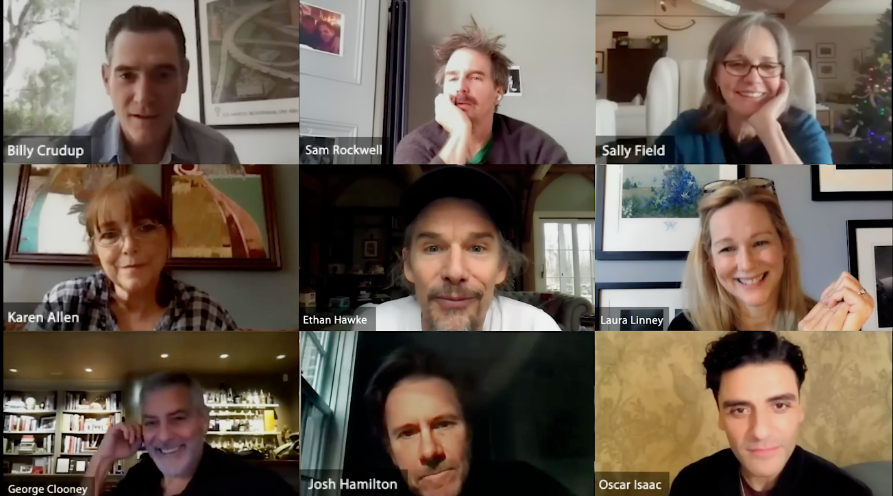 I stopped guessing who was speaking for whom almost immediately. You just buy into the premise that these are the words and views of Newman and Woodward's contemporaries. One of the best is Broadway star Brooks Ashmanskas as droll Gore Vidal. The author was a best friend of the Newmans and brands them as the last movie stars.
Visually, the series is packed with clips of both Woodward's and Newman's films, including "Picnic" (where they fell in love as understudies),"The Three Faces of Eve," "On the Waterfront" and "Somebody Up There Likes Me" — a film title that came to describe Newman's own fortunate path to movie stardom. There are even early TV clips from Woodward on Robert Montgomery Presents, Newman on I've Got a Secret? and Edward R. Murrow's You Are There.
Hawke discovered Newman as a lad when he and his dad ditched Sunday church and went to the movies instead. "Butch Cassidy and the Sundance Kid" was playing and Hawke was hooked. The actor-turned-director was approached by a member of Newman's family to tackle this project and does so with energy and aplomb. Besides the wealth of movie clips, he occasionally cuts to close ups of old cassette players, if just to remind viewers of the the crazy surrogate star approach happening here. The docuseries also has a sneaky soundtrack full of apt musical cues.
There is also a scene towards the end of Chapter One: Cosmic Orphans where Hawke asks Vincent D'Onofrio, who speaks for both John Huston and Karl Malden, to demonstrate the difference between "flat" acting and method. The demonstration is astonishing — as is so much of "The Last Movie Stars." See it now on demand anytime on Hollywood Suite.