North America was certainly ready for Laverne & Shirley when the series premiered in 1976.
It arrived as the ABC network soared from perennial also-ran status become the No. 1 US network for several years. Powering them there were the breezy comedies created by Garry Marshall, including Happy Days, the series that introduced the characters of Laverne DiFazio (Garry's sister Penny Marshall) and Shirley Feeney (Cindy Williams).
Marshall in some ways was cashing in on the wave of nostalgia for 1950s America. The George Lucas feature "American Graffiti" (1973) had been a monster hit, boosting the back catalogues of many early rock 'n' roll acts. As America lurched past Nixon and Watergate and stalled through an energy crisis, the heyday of heavy cars pulling into malt shops was like catnip to TV consumers. Mono-cultural mid-century Americana was where many chose to sit out the disco era.
Williams, or course, caught the wave early as the crush of Opie (Ron Howard) in "American Graffiti." Her death January 25 at 75 is another in a series of bracing wake up calls for Generation Boomer.
Marshall's genius was in pairing his more worldly and cynical sister with this peppy native of Van Nuys, California. That the pair had a natural gift and enthusiasm for physical shtick only helped fuel the I Love Lucy-era illusion.
Marshall, who, along with writing partner Jerry Belson, cut his teeth under the tutelage of Carl Reiner as part of The Dick Van Dyke Show writing staff, and, as on that series, he often leaned into the "let's put on a show" energy of his cast. The supporting players, Lenny and Squiggy (Michael McKean and David Landers), arrived with their act already down pat. All four leads, plus other character actors in the ensemble (including Eddie Mekka, Phil Foster and Betty Garrett), shone in Christmas episodes where everybody was called upon to sing, dance, twirl batons and basically put on a talent show.
Setting the series in Milwaukie with the leads working at a bottle cap division of a local brewery also appealed to viewers in every fly-over state. These were working class heroes who knew how to bowl.
Laverne & Shirley and Happy Days came at a time when a portion of the North American audience were starting to feel less receptive to the bracing, socially-aware comedies Norman Lear had been making in the '70s. Is this where the divisions in America began??Viewers were probably either watching All in the Family and Maude or Happy Days and Laverne & Shirley. The era depicted in the latter two shows was probably what many "Make America Great Again" cap wearers think of as, well, that time America was great again.
By the start of the Reagan era, the retro charm was starting to wear thin. ABC went from having the Top-5 shows in 1978-79 (topped by Laverne & Shirley) to just two in the Top-10 the following year (Three's Company and That's Incredible), with Laverne & Shirley plummeting right out of the Top-25.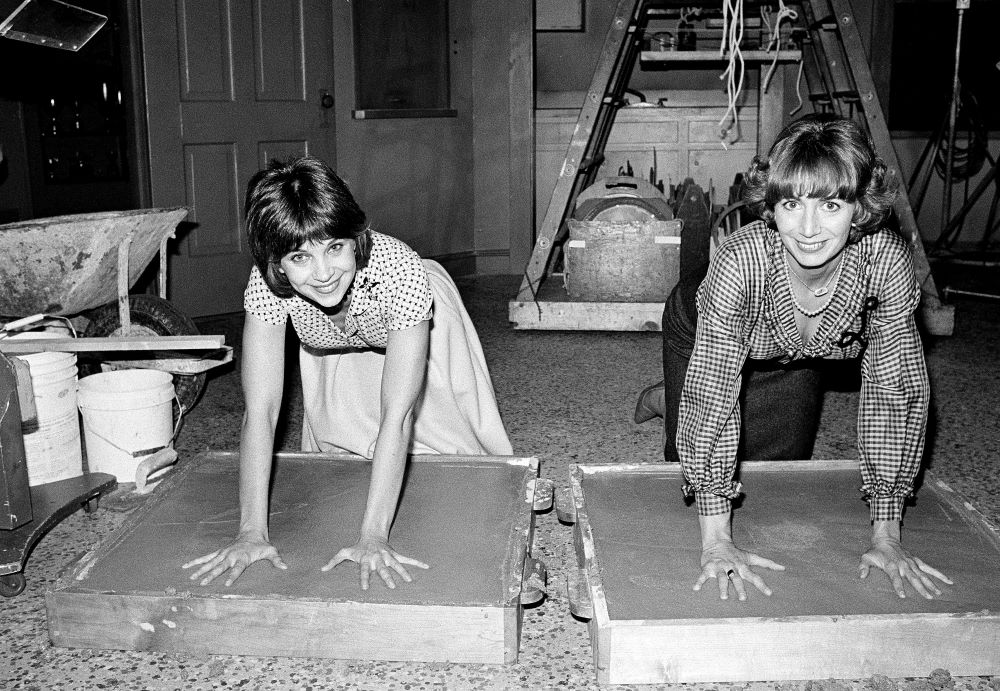 Not helping were reports that the two leads hated each other. Production became a drag. I interviewed WKRP in Cincinnati creator and executive producer Hugh Wilson several years ago. His show shot on the same lot, and he prided himself at roaring through tapings in two hours or less. News that the Laverne & Shirley show dragged on for five or six hours, keeping studio audiences captive past midnight, left him shaking his head.
Williams married Bill Hudson of The Hudson Brothers. She was pregnant at the start of the eighth and final season and quit after two episodes when she clashed with producers about working through her pregnancy. Marshall soldiered on but, well, the series was called Laverne AND Shirley.
Williams has a fun list of credits. She started off in small parts on shows such as Room 222, My World and Welcome to It and Nanny and the Professor. Being typecast as Shirley Feeney probably stalled her career but she cashed in with a few animated spinoffs, including Saturday morning cartoons Laverne & Shirley in the Army (1981-82) and the Mork & Mindy/Laverne & Shirley/Fonz Hour. Many TV-movies followed.
By 2002, she and Marshall had patched things up enough to shoot the TV special "Laverne & Shirley: Together Again." They worked their duo act one last time in a 2013 episode of the Young Adult comedy Sam & Cat. In 2015, Williams co-wrote a memoir with a title to love: "Shirley I Jest." Marshall passed away at 75 in 2018
If you loved their original show, good news. The FAST channel PlutoTV is hosting an all day Laverne & Shirley tribute. The live, 24/7 marathon can be found right here for free on Pluto's Happy Days channel. You don't even have to recite the duo's hopscotch chant, "1,2,3,4,5,6,7,8 Schlemiel! Schlimazel! Hasenpfeffer Incorporated," although why not, it couldn't hurt.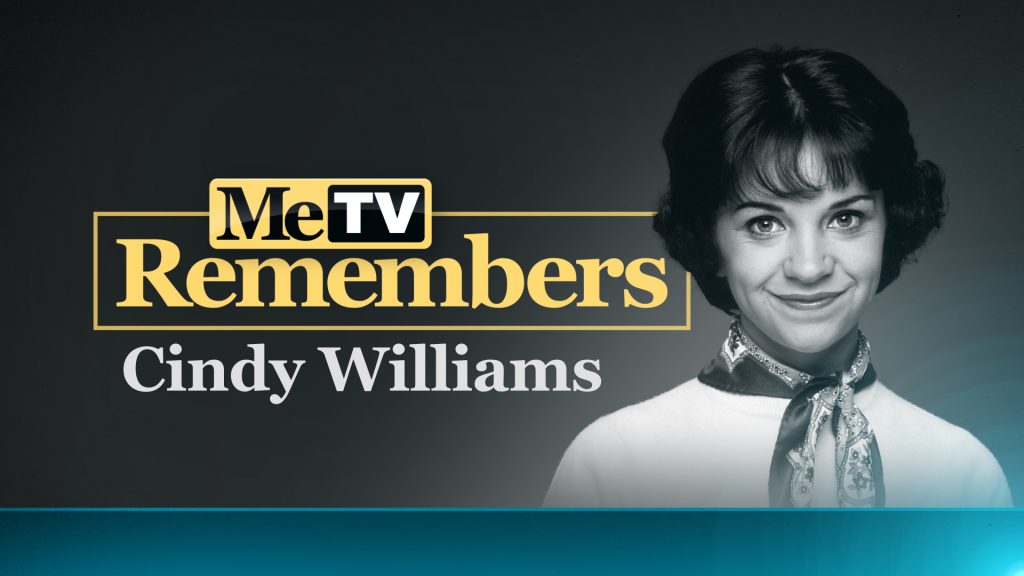 UPDATE: In the United States, the MeTV and Decades networks have announced plans to pay homage to Williams. MeTV will present four selected episodes of Laverne & Shirley that Williams declared as among her favorites. Those will air on MeTV this coming Sunday afternoon. Decades is planning a Weekend Binge of 36 back-to-back Laverne & Shirley episodes beginning Saturday, February 4 at 12pm ET.