The new comedy sketch series History of the World Part II had me at "Hitler on Ice."
That is the title of the very first sketch of the series. We see Hitler in full makeup and military attire attempting triple axis in a skating competition. A panel of typical sports network skating commentators ridicule him. The judges all give him zero except for the French judge, described as a "Vichy coward," who scores it a 10. Der Fuhrer and Eva slink off to the bunker, Luger in hand.
Offensive? Hilarious? Yes. Congratulations to Nick Kroll, 42, the spiritual successor to Mel Brooks, 96. The student stays faithful to the master in History of the World Part II. The eight-part comedy sketch series, premiered Monday on Netflix.
The project comes 42 years after Brooks feature film, "History of the World Part I." Times have changed. I was 17 the year Brooks' earlier classics, "Blazing Saddles" and "Young Frankenstein," came out in 1974. That was back in the anything goes '70s, back when joke was more important than woke.
Kroll teams with not just Brooks but also Wanda Sykes and Ike Barinholtz on Part II and they found a way to balance shock humour while still not crossing any cancellation lines. If you are offended by projectile vomiting, for example, skip the D-Day invasion sketch.
Much of the series plays like an episode of Saturday Night Live; in fact, Kennan Thompson or a few recently departed regulars such as Kate McKinnon would have been welcome.
Comedian Kroll so worshipped Brooks he told CBS Sunday Morning that he watched "The Producers," every day for three years. Brooks makes a gag appearance at the beginning of the series and is heard in narration, although really he just utters the title of each sketch. Hey, whaddaya want, he's 96.
The comedians who make up this new ensemble are all World. They include Seth Rogen, Kumail Nanjiani, Sarah Silverman, Sam Richardson, Jason Mantzoukas, Lauren Lapkus, Zazie Beetz, Ken Marino, Joe Lo Truglio, Danny DeVito, D'Arcy Carden, Pamela Adlon, Jake Johnson, Richard Kind, Rob Corddry, J.B. Smoove, David Wain, Poppy Liu, Taika Waititi, and Johnny Knoxville.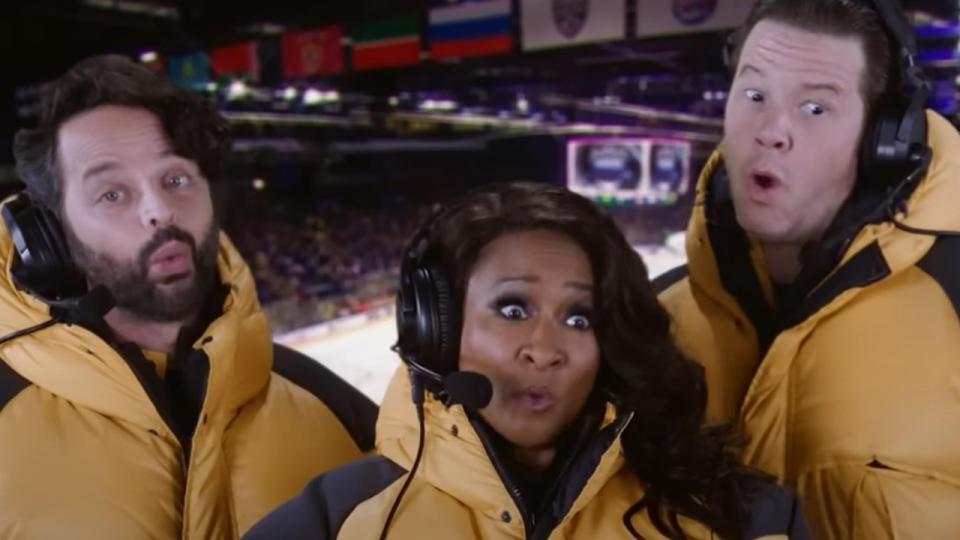 Now, even in Brooks' heyday, things were hit or miss. Especially in later films such as "History of the World Part I" or "Men in Tights." Returning to this sketch format, in my opinion, works better as a series of half-hour episodes than a full feature in that if you don't like Josh Gad as a vain, fussy, Shakespeare stealing from everybody in his writers' room, wait three minutes.
In Episode 2, J.B. Smoove is hilarious opposite Kroll in a Jesus and Judas sketch because it is also a very clever send-up of a popular HBO series. Sykes nails her role in a Norman Lear-like '70s spoof called Shirley! (for Shirley Chisholm; Google her) that features some sweet sitcom cameos.
Adlon, Kroll and Will Sasso all make the most of mocking "Fiddler on the Roof." That sketch is worth it just for the quickie Property Brothers throw-away joke. It was the little nuggets that often made Brooks' best work shine.
The first two episodes of History of the World Part II are available to stream now on Hulu and Disney+. Two new episodes will drop daily, with the finale on Thursday, March 9.