The premise of the new CBC drama Plan B is this: if you screw up, never fear. There is this mysterious organization that you can call for a do-over. For a few thousand dollars, they will travel you back in time so that you can avoid a costly mistake and solve all your problems.
Well, okay, I added that very last part. Generally, as Patrick J. Adams' over extended lawyer character finds out, the problems just get bigger. Some of those problems involve his wife Evelyn, played by this week's guest on brioux.tv: the podcast, Karine Vanasse.
On this week's conversation, Vanasse says she would be reluctant to use Plan B's way-back machine.
That's exactly what's so great about aging and becoming wiser," she says. "You realize how important those mistake… become once you decide to learn from them.
"All these lessons and experiences," she adds, "I cherish them more than I fear them now."
At 39, Vanasse has had some tremendous experiences in what has been a busy and varied acting career. Starting back when she was a teenager in Quebec, she has delivered an array of dazzling performances in English and French.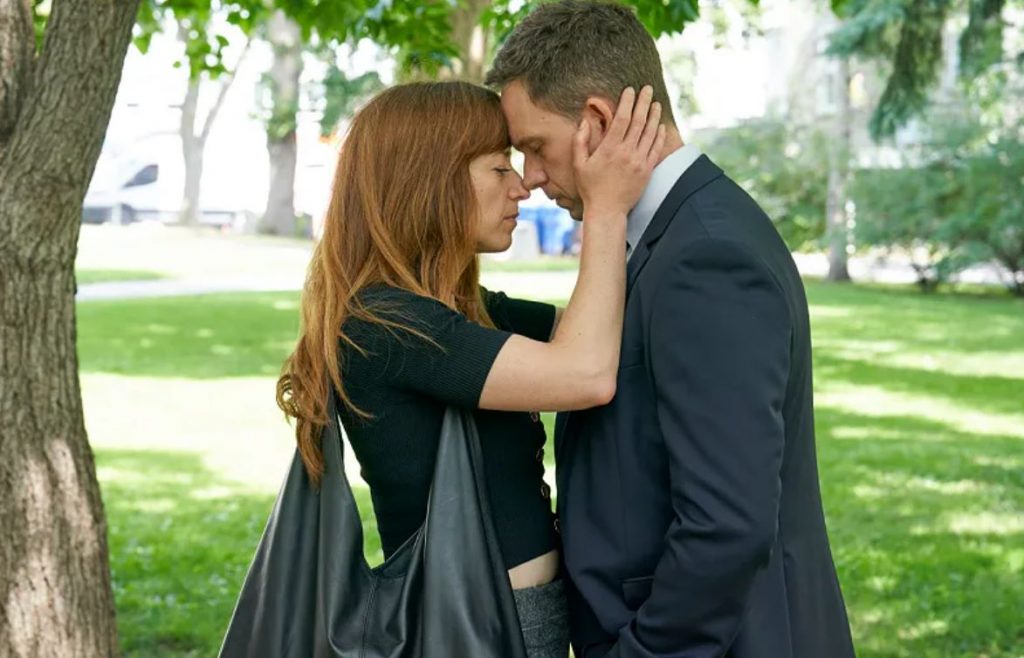 In 2009, she won raves for her breakout performance in director Denis Villeneuve's feature "Polytechnique." A few years later, she was right at home as a '60s stewardess opposite Margot Robbie and Christina Ricci in the big budget ABC series Pan Am, and later on the same US network's Revenge.
On CTV, she starred for four seasons opposite one of my first podcast guests, Billy Campbell, in one of my all-time favourite Canadian dramas, Cardinal. 
Besides Plan B, which is an English translation of an already popular Radio-Canada series, she has another series role on another shot-in-Montreal series: Avant le Crash. That production heads into a second season this summer.
To listen to this podcast episode with Vanasse, simply click on the blue and white arrow above. Stick around till the ends to hear her pick for her all-time TV theme song. It's from a ground-breaking HBO series from the early 2000s that seems undeservedly buried in memory in this era of Peak TV.