After a season of shocks and surprises, this Tuesday's sixth's episode of Canada's Got Talent took us down to the final auditioners.
The episode started with three consecutive circus acts. Cirque Kalabante, a four-member, Montreal-based group featuring one very bendable human pretzel, went first. The judges were both astounded and terrified.
Howie Mandel loved it, mainly, as he has stated all season, because he saw something way out of the ordinary. It was four big yeses from the judges.
Next up was another Montrealer, Tra My Tinh, whose mother came all the way from Vietnam to see her daughter perform at the Niagara Fallsview Casino. Fearless Tinh somehow balanced a giant sword, perched on its point on the end of a dagger in her mouth. She did this all while suspended in mid-air while shimmying up a ribbon of silk. One false move and she would have been the first guest on Canada's Got Stitches. Talk about taking a stab at the $150,000 grand prize!
"That's probably one of the most dangerous things I've ever seen in my life," said Howie – and he used to follow Sam Kinison back at the Comedy Store in Los Angeles.
Tinh got four well-deserved yeses.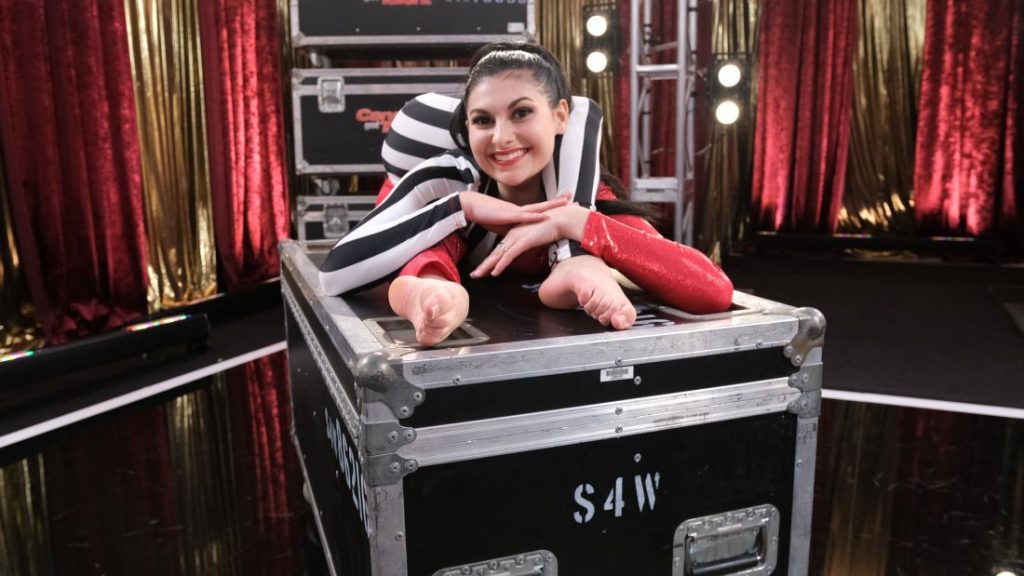 The final circus act was performed by Flexy-T from Ajax, Ont. A very double-jointed woman got out of a steamer trunk and kept right on bending herself all out of shape. At the end of her act, however, she was handed a cane. Turns out her outrageous flexibility is the result of a connective tissue disease.
"Wait, so this is an issue that you've turned into a talent," remarked Howie.
Correct, said the bare-footed woman, who explained that the circus poses are one of the things that keeps her "out of a wheelchair."
For her act and her story afterwards, the judges gave her four big yeses.
Te read my recap on the entire episode, please follow this link to about.Rogers.com. The Canada's Got Talent semi-finals begin next Tuesday, May 2, on Citytv and Citytv+.