NBC presents a special, two-hour salute to one of television's greatest performers — Carol Burnett.
The wonder is that CBS — home to Burnett's fondly-remembered comedy-variety series that ran from 1967 to 1978 — is not broadcasting this venture. Good on NBC for stepping in.
Burnett and Vicki Lawrence are the only two Carol Burnett Show regulars still with us although Dick Van Dyke, who joined the series for part of the final season, is still taking TV jobs at 97. He's just landed a role on the soap opera General Hospital. Harvey Korman (who died in 2008), Tim Conway (2019) and Lyle Waggoner (2020) have all gone to the big variety show in the sky.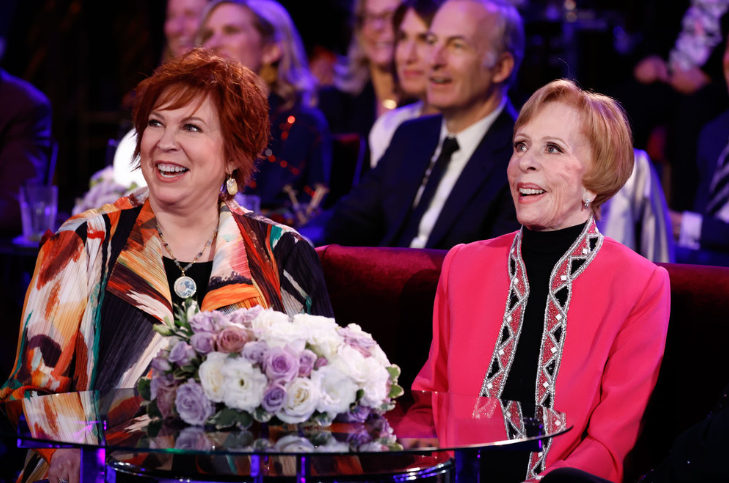 The special was recently filmed at the Avalon Hollywood in Los Angeles. That is where an all-star guest list gathered to pay tribute to Burnett. Several guests take part in musical salutes, including Bernadette Peters, Billy Porter, Jane Lynch, Katy Perry, Kristin Chenoweth, Darren Criss and Sutton Foster.
Of the song portion, look for homages to Burnett's 60-year friendship with Julie Andrews. Their 1962 TV special Julie and Carol at Carnegie Hall was a sensation, vaulting Burnett beyond her appearances as a regular on The Garry Moore Show. Written by Mike Nichols, the special won an Emmy award and led to two similar showcases, Julie and Carol at Lincoln Center (1971) and Julie & Carol: Together Again (1989).
Other musical tributes will include Burnett's duets with opera star Beverly Sills in the 1976 special Sills and Burnett at the Met, as well as Burnett's work on the hit film "Annie."
That is where future Kim's Convenience and Strays star Nicole Power first discovered Burnett, who became a role model for the actress. The Newfoundland native adored the TV legend ever since seeing Burnett as Mrs. Hannigan in "Annie." She later became a fan of the old Carol Burnett variety show of the '70s.
Besides Lawrence and the singing stars, other guests on the NBC special include Allison Janney, Aileen Quinn, Amy Poehler, Bob Odenkirk, Charlize Theron, Cher, Ellen DeGeneres, Julie Andrews, Kristen Wiig, Laura Dern, Lily Tomlin, Lisa Kudrow, Marisa Tomei, Maya Rudolph, Melissa Rauch, Sheryl Lee Ralph, Sofia Vergara, Steve Carell, Susan Lucci, and the Burnett Show's famous fashion designer, Bob Mackie.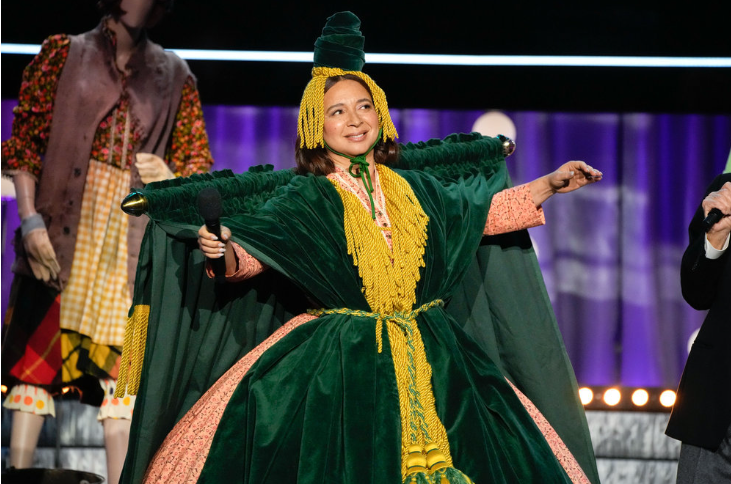 As well as memorable moments from The Carol Burnett Show, including the famous "Gone With the Wind" sketch, look for clips from Burnett's Broadway debut in "Once Upon a Mattress," her early appearances on "The Garry Moore Show," her hit films "The Four Seasons," "A Wedding," "Pete 'n' Tillie."
Besides tonight on NBC, Carol Burnett: 90 Years of Laughter & Love will also be available to stream in Peacock. For more on Burnett and the special, follow this link to the feature I wrote for Everything Zoomer.