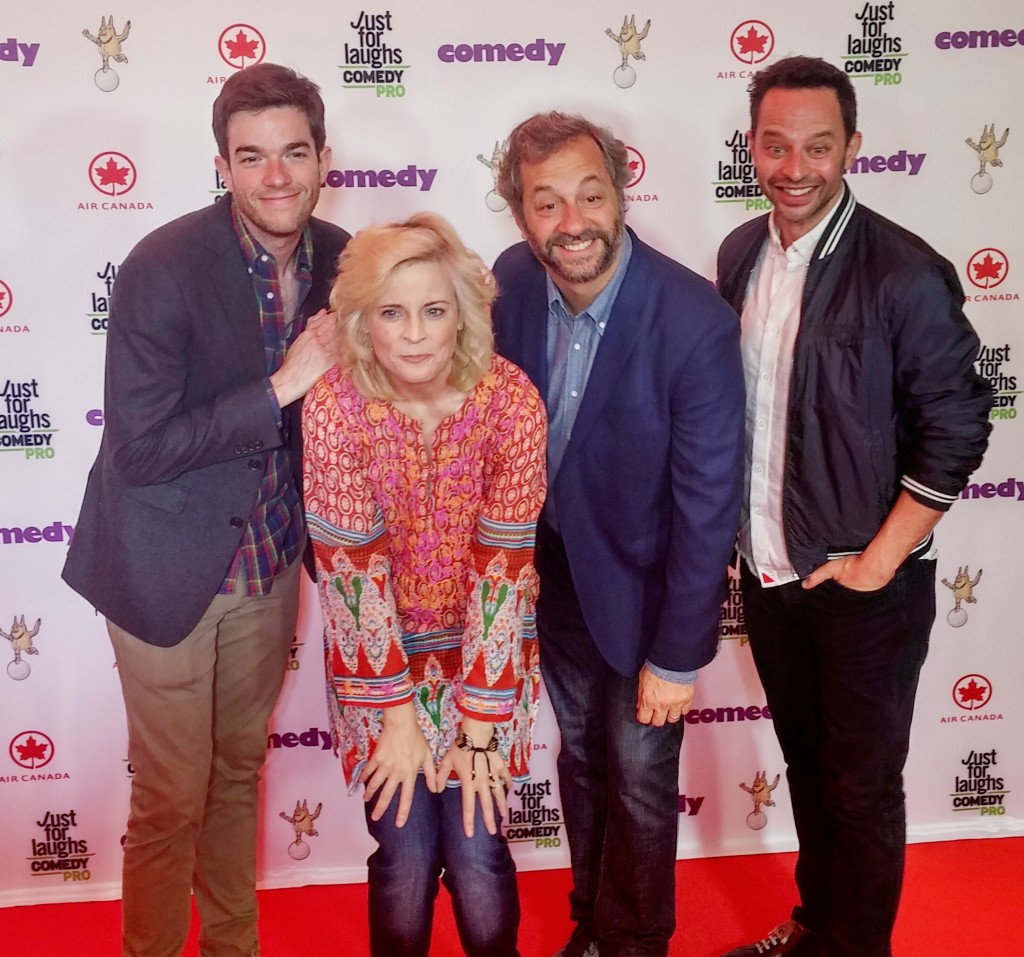 MONTREAL — Writer-producer-director Judd Apatow has been at Just for Laughs adding another hyphen to his resume: stand-up comedian. He was honored Friday at the festival at the annual Just for Laughs Awards with the 2016 Generation Award.
The award salutes comedians who make an impact that resonates and inspires, something Apatow has done with popular movies and TV shows such as Freaks and Geeks, Girls, "The 40-Year-Old Virgin" and "Bridesmaids." As he cracked following the clip reel on his way to the podium, "I thought there'd be more applause — that's an impressive list."
Introducing Apatow was the refreshingly sober Andy Dick. The former Dancing with the Stars contestant said he was almost not let into Canada after running afoul of Customs. Asked if he'd been on a farm in America lately, he answered, "Only for sex."
The other problem was the 11 felonies and misdemeanors  on his record. "Canada's limit is seven," he said.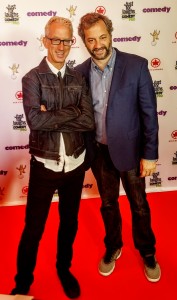 Apatow has known Dick since they worked together 20-plus years ago on The Ben Stiller Show. Another one of the stars of that short-lived Fox series, Janeanne Garafalo, was also at Just for Laughs. APatow spoke about hiring Garafalo and Bob Odenkirk on that series and how much easier all that was back when Fox was new.
Apatow joined a chorus of comedians in praising Bamford, a woman of many voices who is busting out on Netflix. The producer/director said she reminded him of the movie "Being There" and was so good, she is one of those comedians "who makes others want to quit the business."
Apatow also paid tribute to the late, great Garry Shandling, the man who gave him a break years ago as a writer/director on The Larry Sanders Show.
"Everything I do is a tribute to Garry," said Apatow, who shared some of Shandling's deep thoughts. "Don't forget gratitude," Shandling would urge Apatow, adding further words of wisdom such as keep "an open heart, joy, trust your instincts."
Bamford won as Breakout Star of the Year, something she laughed off on the red carpet after 20 years of stand-up. Like Apatow, her acceptance speech was more moving than ha-ha-hilarious. She immediately gave her JFL statue away to her presenter, comedian Jackie Kashian. (Not a huge loss; it looks like a bad bowling trophy.)
Besides, Apatow and Bamford, others honored at JFL were Aziz Ansari (Comedy Person of the Year), Sebastian Maniscalco (Stand-Up Comedian of the Year) and Silicon Valley showrunners Mike Judge and Alec Berg (Comedy Writers of the Year). Other presenters included Nick Kroll, Pete Correale and John Mulaney.
Judge was at his usual deadpan best, suggesting, "writing is the worst job in the world except for every other job I've ever done."
Host J. B. Smoove did a great job despite opening with poutine jokes. Don't mix poutine with poutie-tang, he advised. makes sense.