CANNES — Caught up with the star of Caught — Allan Hawco — Tuesday at MIPCOM. He was at the swank, seaside, eOne booth to help promote his upcoming CBC action series, penciled in for the post Winter Olympic Games – pre-hockey playoffs slot in 2018.
The five episode Caught has the former Republic of Doyle star busting out of the slammer and eventually coming face-to-face with a former mate-turned-cop played by Paul Gross. Tori Anderson (No  Tomorrow) steals scenes left and right as the gal pal in the mix, says Hawco.
The series is based on the acclaimed novel by Lisa Moore. The author just happens to live near Hawco in St. John's — which didn't hurt when he went begging for the rights, he told me Tuesday.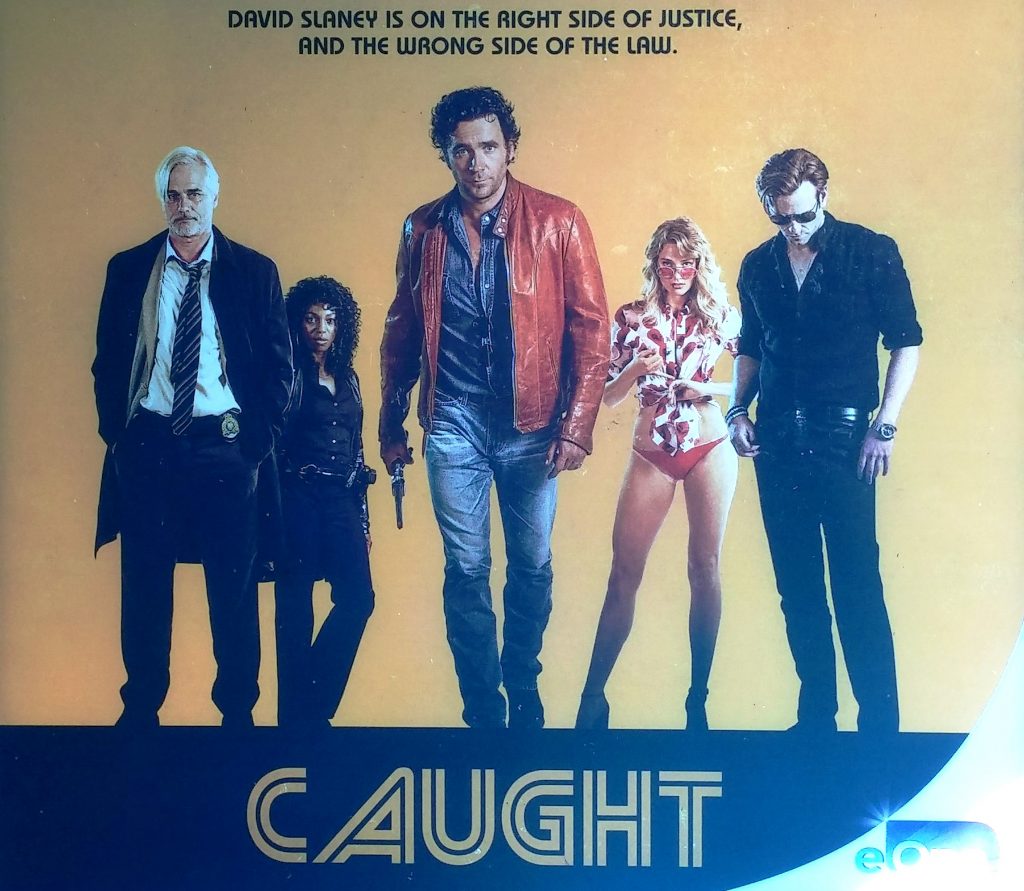 Having only seen the trailer so far, my guess is fans of The Republic of Doyle will love this series. Set in the '70s, it strikes me as a more grown up version of Doyle and really seems to capture well the grittiness of the '70s. There's a "Boogie Nights" vibe to the slick trailer (and especially the poster filling a wall near the eOne booth). Hawco and Gross — with his greasy grey locks — look like they just stepped out of a Popeye Doyle film.
Hawco and his Take the Shot posse are behind Caught as well as another St. John's-based production, Frontier. That series, also seen worldwide on Netflix, resumes tonight on Discovery. Read more about the second season of the gritty fur trapper series here at this feature I wrote for The Canadian Press.