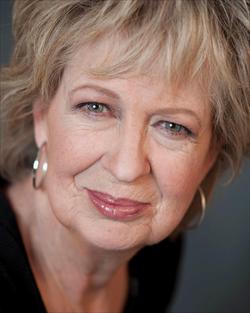 Hey lady and hey fella: have you seen Jayne Eastwood's hilarious digital short series Hey Lady! yet on CBC Gem?
I love the series, which consists of eight five- or six-minute episodes. You can stream all eight in the time it takes to watch one hour-long TV drama — minus the commercials and plus all the laughs.
There was a public screening last week at the Grand Gerrard Theatre, a beat up but still standing barn of a cinema club in Toronto's east end. Eastwood was there along with fellow cast members Jackie Richardson and Peter Keleghan, as were executive producers Tara Ellis and John Buchan. Eastwood's fellow "Women Fully Clothed" comedy troupe cast members Robin Duke, Catherine Greenwood and Teresa Pavlinek also made the scene.
The series follows the feisty — sometimes criminal — adventures of Lady, a 75-year-old character-and-a-half played by Eastwood. The Toronto-born actress is a few years younger than Lady but has crammed in so many TV, movie and theatre credits — 247 and counting as an actress alone so far on IMDb — she should be 150.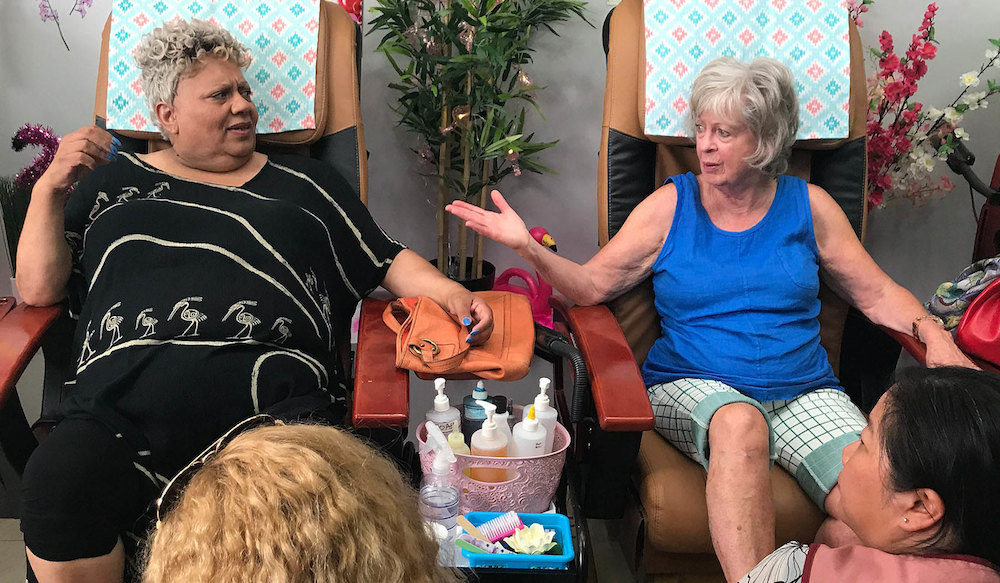 I had the pleasure of speaking with her on the phone last week. We tried to motor through most of her credits, but we only had an hour! We skipped the one that put her on the Canadian feature film map, Don Shebib's 1970 indie epic "Goin' Down the Road." We also did not get to her recurring roles on some of best known series ever in Canada, including SCTV, King of Kensington, the original Anne of Green Gables miniseries, Night Heat, Street Legal and Little Mosque on the Prairie.
I had to ask, however, about a credit that came near the beginning of her career: her performance on stage with one of the greatest comedy casts ever assembled anywhere in the 1972 Toronto production of "Godspell."
What a cast — Gilda Radner, Martin Short, Victor Garber, Eugene Levy, Andrea Martin, Rudy Webb, yourself and even Paul Shaffer as music director. Did you have a sense at the time that this was an incredible array of talent on one stage?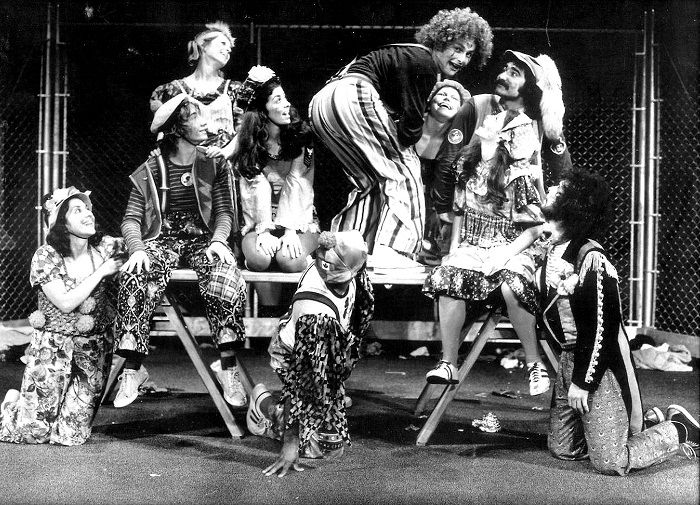 We were all really happy just to have the gig. We made $160 dollars a week, we were loaded. We were all just really crazy about each other. Unfortunately, "Godspell" broke up a lot of relationships — because we were so into each other. Partners at home suffered, you know. Sadly, I was one of them. Partying with Eugene and Marty until five in the morning. Victor Garber was going out with Gilda Radner at the time. Paul Shafer was our band leader, he was adorable. Andrea, Oh my God, it was insane! It was completely insane. All we'd have would be "Godspell" parties, and we'd sing all the songs. People were getting sick of us singing the songs.
Marty Short is particularly sentimental about "Godspell." It was his first job, right? And it was Eugene's first job, too, basically. They were fresh out of McMaster.
Do you remember auditioning for the play?
I remember [Eugene and Marty] were siting behind me in the audition which lasted all day. I was one of those kind of auditions where you would go up and, first you had to sing a song. I soldiered my way through a song. Friend of mine, Mike Kirby, backing up with guitar and so I got to the next level which was going up with a group of six to improvise games or something. It went on all day and we were all pretty happy we got in.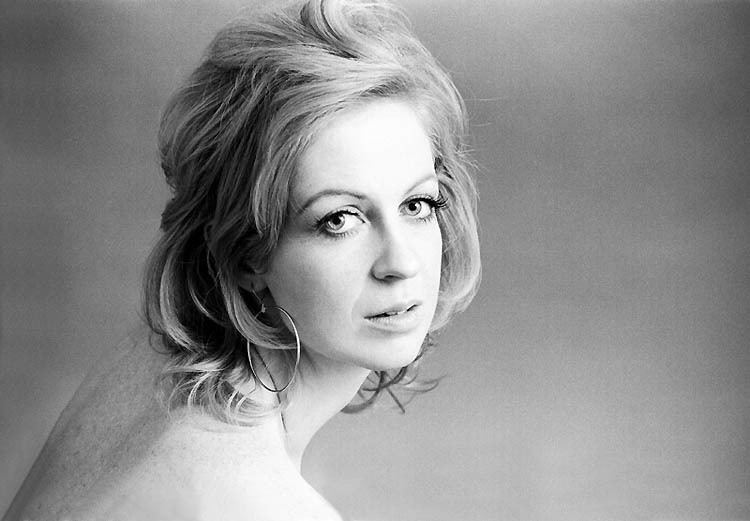 Eugene, who has a very good voice, he had to go after Victor Garber, who was part of a group in Toronto at the time called the Sugar Shack. He just looked like an angel for one thing. I've never seen such an angelic looking creature. He stood up and sang, "Save the People," and everybody stood up roaring and cheering– and then Gene had to go on after him. He got in.
I've spoken with Victor Garber many times…
Lovely man. For some of us he still kind of is this Jesus character, because he has this warmth.
Well, it's good to have friends in high places. An early TV credit was something called Funny Farm. What was that about?
It was kind of a country 'n western comedy show. It had singers — Blake Emmons, I think, might have been the star of it. He was a great guy and he would sing and then… I guess I've been doing sketch comedy all my life. My character was called Martine; we shot that up at CFTO.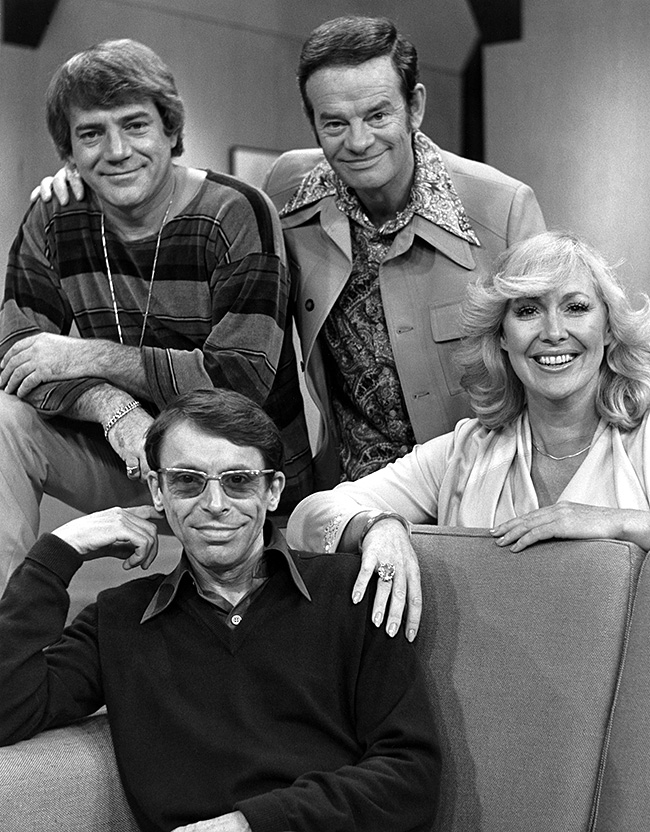 Party Game was another show; that was shot in Hamilton. I didn't have a [driver's] licence, so I was trying to bum rides to work all the time. There was no transportation to either place. That went on for years.
It didn't seem to hold you back.
I also did Bizarre up at CFTO.
John Byner. How was that?
That was great! Another one where I just didn't take it very seriously. [Producer and co-star] Bob Einstein was a bit of a task master. He loved us Canadian comedians. We were the uglies. The gals who were doing the comedy, were what he called the ugly girls and then he would get the really pretty ones on and I think they took their tops off. That was ridiculous.
The Littlest Hobo.
I was only on it once and I tried to say hello to the dog and he turned his head away from me. I mean, they're trained to only respond to their trainer, right? That Littlest Hobo, he's a real snob, you can't even look him in the eye!
We did meet many years ago on the set of Noddy. Sean McCann of course was on that show, and [director] Gail Harvey's daughter Katie Boland….
Yeah, she's great. She's producing and starring in stuff now. I loved Noddy, the writing was great, it was a hysterical kids show. I love doing kids shows — nobody has to ever say, "Jayne, could you bring it down just a little."
Those were three great years for me. I was shooting Noddy, and I was shooting Riverdale at the same time. Riverdale — I loved it, I thought I'd be working for 36 years on that. That was with Linda Schuyler, the producer of Degrassi. It was a realistic Coronation Street. The original director of Coronation Street came over and directed the first six episodes. I thought, this is gold, we're in. But it only lasted three years. CBC didn't market it correctly. It was a really fun soap to do.
All these other credits: Slings and Arrows, La Femme Nikita, This is Wonderland…
This is Wonderland was one of my favourite series. [Writer] George F. Walker it's just insane he's so good. I was really happy — privileged to be on that. Slings and Arrows was just a guest shot. One of the best shows to ever come out of Canada.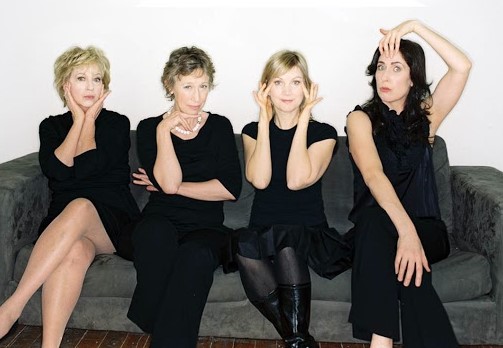 In the middle of all this TV work you've appeared on some big films: "The Santa Clause," "Chicago," "My Big Fat Greek Wedding," "Hairspray." You steal scenes in all those films.
Very kind of you to say. I had to audition to all of them, Bill, those roles didn't just fall in my lap. Producers ask you to audition, and I actually don't object to it. When you get on the set, they know they already like you. You don't have to be nervous about what they might be expecting.
Besides, I'm 72, and auditioning's really good for my brain. You have to memorize the lines. As a matter of fact, I had an MRI not too long ago because I was having these migraines — I'm fine by the way. The doctor said, Jayne, you have a very healthy brain. I thought, that's cool. My daughter said it's because I'm learning lines all the time. I think it's true. Plus I play scrabble every day.