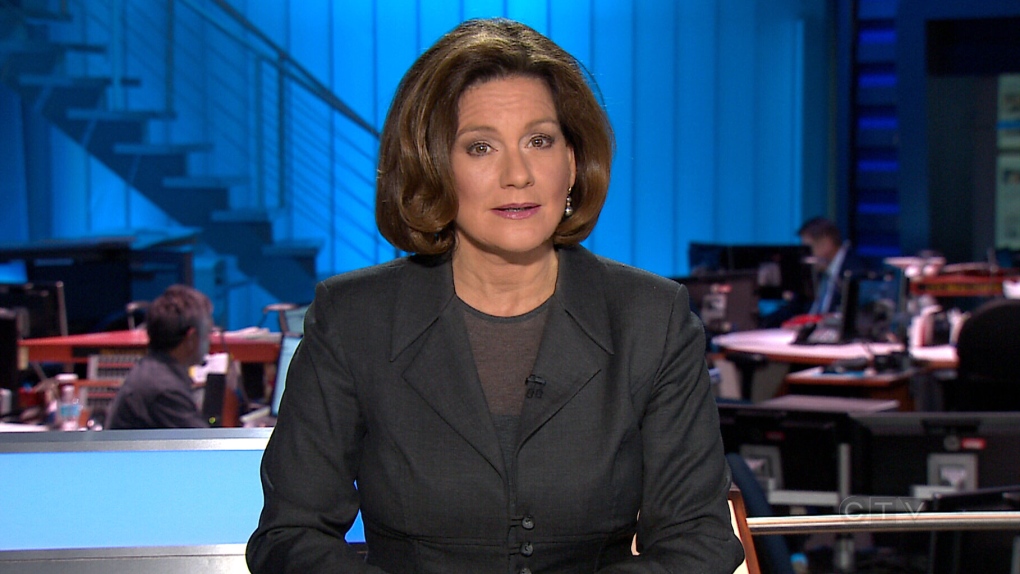 More and more Canadians are sticking close to home as they observe self-isolation during this pandemic. Has that led to a spike in TV ratings?
A quick look at three days of overnight estimates shows that news viewership has jumped higher so far. Let's start with last Sunday, March 15:
CBC's The National drew 640,000 overnight viewers. Two weeks earlier, on Sunday, March 1, the same newscast was watched by 263,000 in overnights.
That followed a Sunday night marathon of nine Schitt's Creek episodes from earlier this season, none of which drew more than 259,000 estimated viewers. Keep in mind, however, that Schitt's usually gets a big jump in audience once the Live+7 numbers are factored in.
The same night, The CTV National News drew an estimated, overnight audience of 1,312,000. Two weeks earlier, it was estimated at 1,111,000. Last Sunday, the local CTV Evening News weekend viewership soared to 1,720,000 — the top-rated show of the night. Two weeks earlier, Numeris tallied 1,116,000 Evening News viewers.
In between those two newscasts last Sunday, CTV's prime time entertainment fare went as follows: God Friended Me (660,000), Zoey's Extraordinary Playlist (406,000) and The Rookie (1,113,000).
Global's Sunday edition of Big Brother Canada did 968,000 in overnights. Their network newscast at 6:30 p.m. ET drew 538,000. CTV 2's big ticket was American Idol (424,000). Citytv's top draw was The Simpsons (319,000).
The all-news channels did better than average Sunday led by CNN, which peaked at 445,000 viewers with Ana Cabrera at 8 p.m. CBC Newsworld was a strong draw at 9 with their early edition of The National (365,000). CTV News Channel had an 11 a.m. peak with Question Period (186,000). CP24's Ontario coverage saw 187,000 tune in for Dayside at 1 p.m.
The all-sports channels, as one might expect, are getting hammered into the boards. With no NBA, MLB or NHL games on offer, Sportsnet National peaked with a Sunday afternoon showing of The World's Strongest Man (102,000). Little else cracked 50,000 viewers, including a prime time NHL re-broadcast of an exciting 2018 Leafs-Blackhawks shoot out (42,000). TSN's top draw was a curling repeat (56,000) and another look at the 2019 US Open Tennis finals (45,000).
At 10 p.m. on HGTV, 465,000 viewers chose to escape to the Isle of Bryan.
Monday, March 16, the CTV National News scored an overnight, estimated 1,342,000 viewers. That followed prime time import The Conners (956,000), Bob Hearts Abishola (856,000), All Rise (890,000) and a repeat of The Rookie (547,000).
Global's strong Monday started with 9-1-1 (1,423,000) followed by import dramas Prodigal Son (732,000) and Bull (979,000). Global National at 6:30 drew an estimated 888,000.
CBC's The National soared to 678,000 Monday, impressive given its weak lead-ins Wild Bill (297,000) and played out Luther (105,000). Family Feud drew 387,000 at 7:30. CTV 2 made noise with The Voice (598,000) and Citytv was rebuffed with The Bachelor Winter Games (75,000).
Tuesday, March 17 saw the CTV National News soar to 1,615,000. That followed The Resident (963,000), This Is Us (866,000) and For Life (625,000. Global National was higher than usual at 6:30 with 938,000 in overnights preceding NCIS (739,000 for what must have been a repeat), FBI: Most Wanted (817,000) and New Amsterdam (1,127,000).
Where do you turn when the news is all bad? In Canada, to Citytv and Hudson & Rex, which lept right up to 593,000 viewers Tuesday. Good dog.