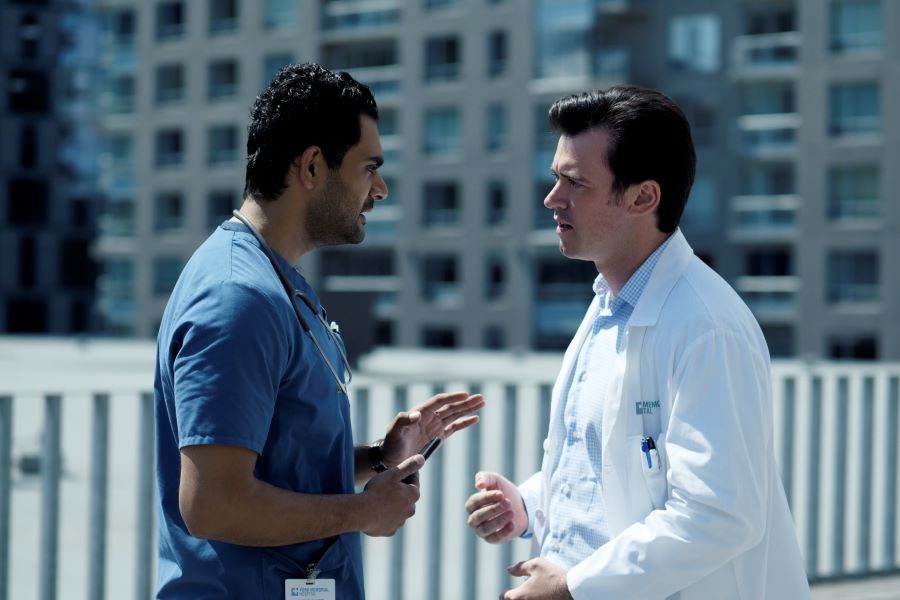 Going stir crazy in isolation? Good. That means you're doing your part to help manage medical resources in North America and the rest of the world in order to cope and eventually conquer the COVID-19 crisis.
As a TV critic, all I can do is help make isolation in front of your screens a little more interesting. All week I've been recommending a show a day I think is worth watching. Links to the previous choices are all collected below. The two I'm adding Sunday will bring these Brioux.TV's Best Binge Bets to an uneven 7. We'll keep going with these curated choices and offer another seven a week from now.
First up, let's start with Transplant, the excellent medical series which launched a month ago on CTV. Here's an update on how it's performing with audiences. The Montreal-based production premiered to 907,000 in overnight estimates at the end of February and soared close to 1.3 million viewers across English Canada once all the Live+7, PVR data was factored in. As with most new network shows, subsequent weeks have gone down each week to 886,000, 774,000 and 760,000 overnight, estimated viewers. That's a normal trend as it usually takes a new show four weeks to find its level. Factor in upcoming Live+7 data for all four weeks and the well-acted medical series, starring Hamza Haq as a Syrian refugee-turned emergency ward MD, likely still averages over a million total viewers a week.
The next binge-worthy series I'm recommending if you haven't seen it yet is The Mandalorian. This will require a subscription to one of those fancy new OTT streaming services, Disney+. Trust me, if you have kids at home, that subscription will be the only good place to put your money in the coming weeks, with this Star Wars series spin-off a sure bet to be on interest to the entire family.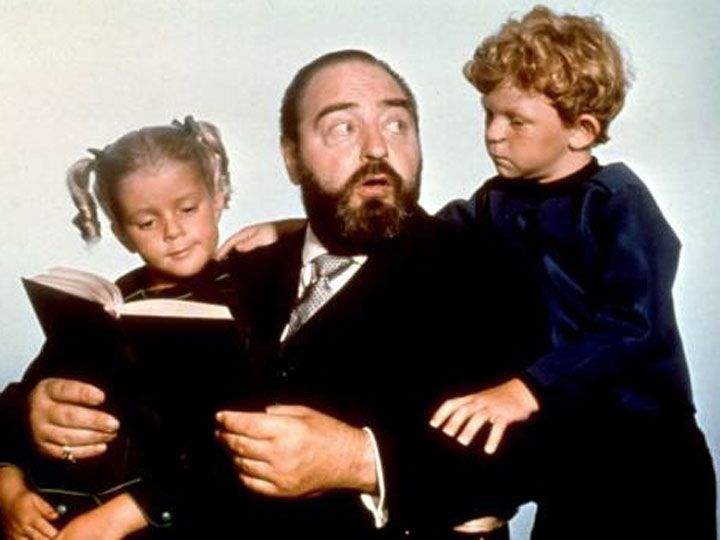 This was the first pick I made and the one most of you will go, "Whaaa? Has Billy Boy already been isolated too long?" Trust me, you need a dose of the gentle '60s sitcom Family Affair right now. Watch three episodes and then call me crazy.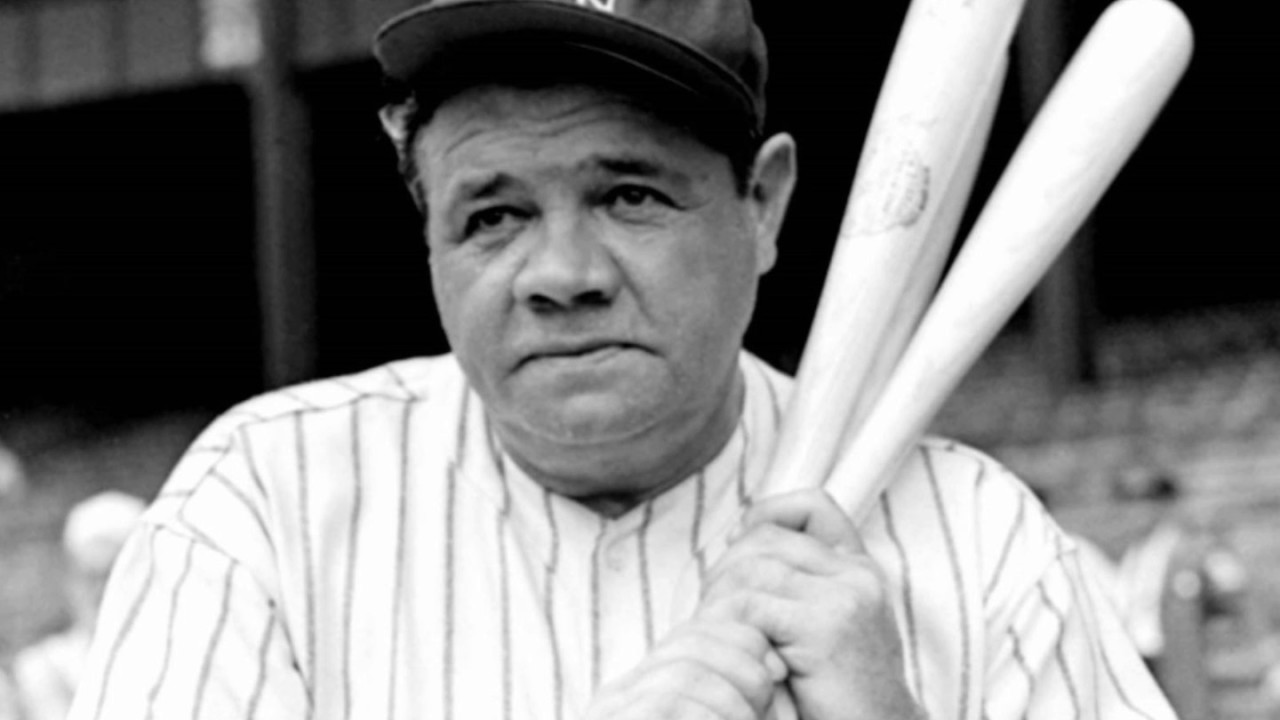 If the sports fan in the house is climbing the walls without an NBA, NHL or MLB fix, tear the poor soul away from that World's Strongest man competition on Sportsnet and help them batter up for Ken Burn's 18-and-a-half hour epic documentary series Baseball. It's free to stream right now at PBS.org.
We all could use a good laugh right now. What's the funniest show on TV? In my opinion, you can't beat Curb Your Enthusiasm, which stars everyone's favourite germ-a-phobe, Larry David. The 10th season finale airs tonight on HBO, but you can catch up on all 10 of the most-recent episodes now at HBO and Crave.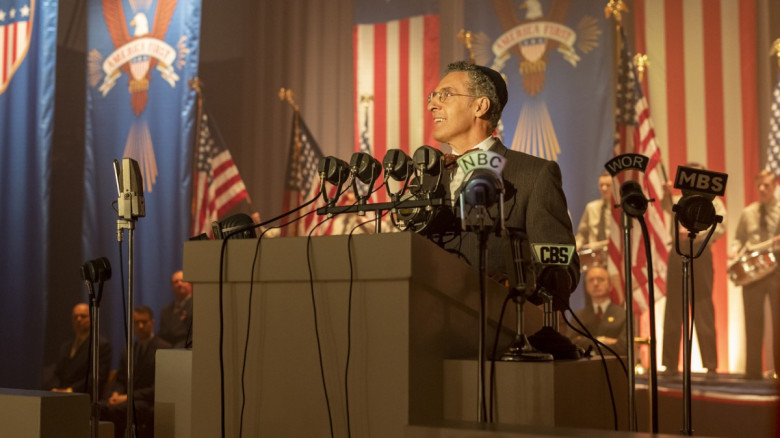 Looking for something that seems as frightening as a worldwide pandemic? Check out the new HBO six-part miniseries The Plot Against America. Based on the Philip Roth novel, David Simon's adaptation goes like this: what if pioneering aviator and apparent Nazi sympathizer Charles Lindbergh ran against FDR in 1940 and won? Might America have abandoned democracy? Like that could ever happen…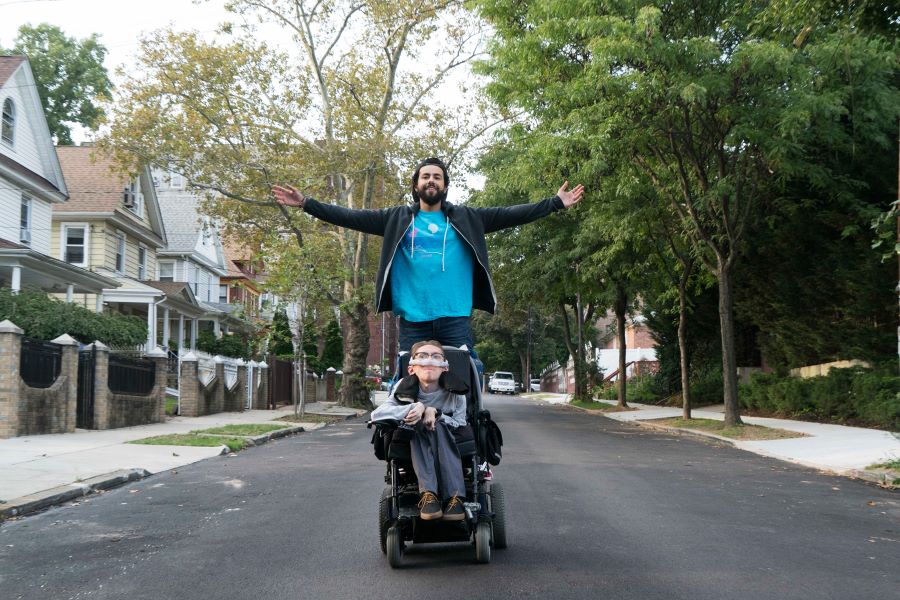 Here's a comedy that will make you think as well as laugh: Ramy, starring Egyptian/American stand-up comedian Ramy Youssef. His New Jersey-based series about a Millennial Muslim trying to stay true to his faith is a secular world is incredibly relatable — take the leap of faith and thank me later.